Hello, beauties! When should you use a face mask morning or night? You can use a face mask any time you like – but what's the best time to use a face mask? I'm talking about the optimal time, where you'll derive the most benefit of the face mask? That's what we are going to look at.
First of all, use a face mask when you're free at home – usually this is early in the morning before you go for work, or in the evening when you come back from work. Using a face mask is better than not using a face mask!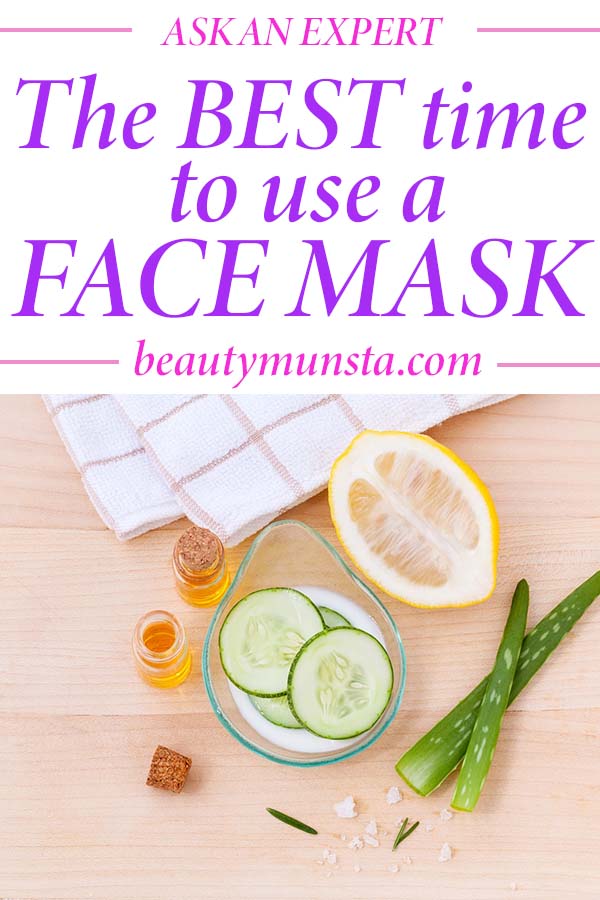 When Should You Use a Face Mask, Morning or Night?
Using a face mask in the morning? We love doing that, too! That's because it helps detoxify the skin, smooth the skin and refresh it. It also helps your skin care products get absorbed easier. Plus it gets rid of dead cells, meaning makeup can look more flawless.
What about using your face mask at night? Now, here's where we get scientific! Our skin repairs itself in the night, while we are asleep. Night time is the body's time for rest, repair and rejuvenation. When you use a face mask at night, you're giving your body a better helping hand to restore and replenish healthy skin cells. Related: DIY Overnight Face Mask for Acne Prone Skin
So, when should you use a face mask morning or night? Well, it depends on your convenience but night is the optimum time!
Don't Miss: DIY Face Masks to Make at Home
Where to Buy a Home Face Mask Set