Hello, beauties! Today's question is: when to apply face mask before or after shower?
Using a face mask is one of the best ways to show your skin some love! Face masks serve all kinds of benefits like detoxing your skin, hydrating your skin, refreshing and rejuvenating, reducing wrinkles and so much more! Anyone can slap on a face mask at any time of the day. But are you wondering what's the best time to apply a face mask? Is it in the morning or at night? Should you wash your face before applying a face mask? So many questions! Related: When Should You Use a Face Mask, Morning or Night?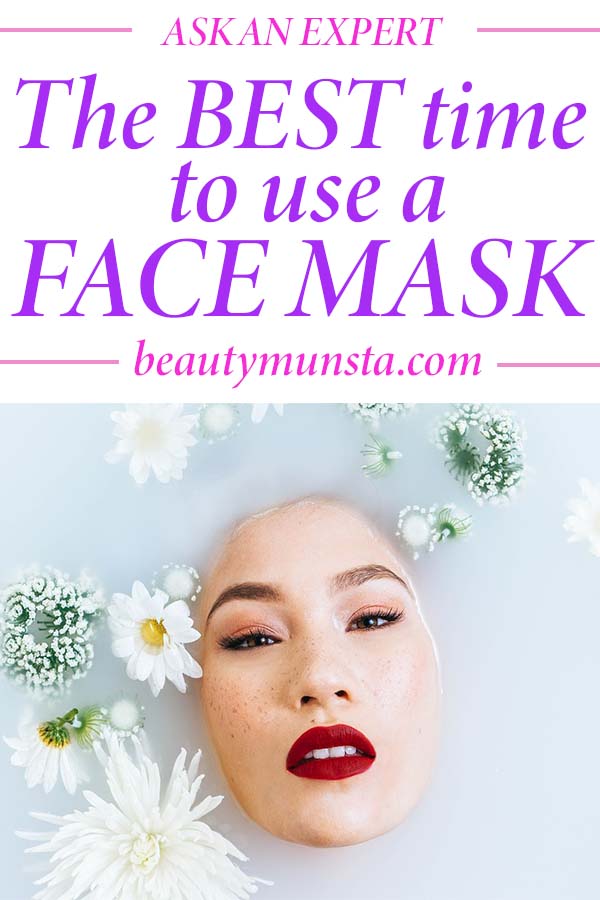 When to Apply Face Mask Before or After Shower?
It depends on your convenience, really. You can apply your face mask both before or after a shower. But there's more compelling reason to apply your face mask AFTER a shower. That is because, after a shower, your face is washed and clean. So this makes it easier for all the active ingredients in the face mask to be absorbed better!
Furthermore, after a shower, your pores will have opened up thanks to the steam from the shower. This will make the face mask penetrate deeper into your pores and clean all the gunk out. Don't miss: Homemade Detoxifying Mask for Radiant Skin
Check Out Some Easy Face Masks to Make at Home:
Where to Buy a Home Face Mask Set
Get yourself a cute face mask kit with a bowl, applicator brushes and measuring spoons to make your own face masks! Here's a nice face mask kit I like.