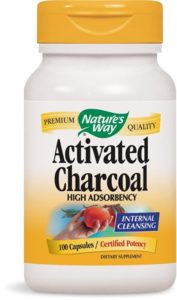 If you've got acne prone skin/blackheads, you should own a jar of activated charcoal capsules. This ingredient is AWESOME for acne. It literally sucks out stale oils, dead cells, impurities and acne-causing bacteria from within the skin pores. Let's find out how to make a weekly DIY activated charcoal face mask for acne in this post!
Activated charcoal is all the rage these days. It's touted for its numerous beauty benefits, including fighting acne, clearing blemishes, preventing & removing blackheads, skin lightening and even hair growth! If you want to read more, go to my post, 12 Beauty Benefits of Activated Charcoal
In this post, I'm going to share with you an awesome DIY activated charcoal face mask for blackheads & more. It works by driving out stale sebum, dead cells, grime, pollution, germs and other impurities from within your skin. If your pores feel clogged up, use this activated charcoal to clear them out!
DIY Activated Charcoal Face Mask for Blackheads, Acne & More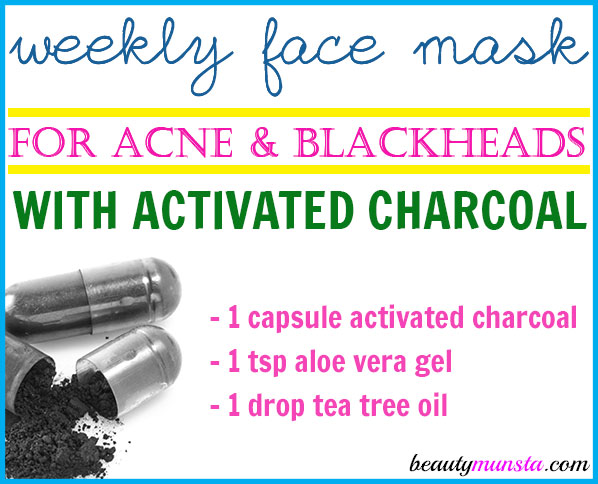 What you Need
Directions
Into a small bowl, empty the contents of one activated charcoal capsule.
Now add 1-2 tsp of aloe vera gel. Don't add a lot but just enough to create a spreadable paste.
Stir in a drop of tea tree essential oil. One drop is actually enough (tea tree oil can give burning sensations) but you can add up to 2 drops if your skin isn't that sensitive.
Mix everything up with clean fingers or the face mask applicator brush.
Apply gently all over your face, avoiding the areas around your eyes and mouth.
Let it sit on your face for about 5 minutes or until it dries up.
Rinse off with warm water until all of the mask is off then splash your face with cold water to seal pores.
Pat dry then tone and moisturize. The best moisturizer you can use for acne prone skin is shea butter. Just get a little less than a pea-sized amount and apply all over your face.
That's it! An amazing yet very easy DIY activated charcoal face mask! Use it just once a week to clear out your pores, get rid of blackheads, fight acne and heal any blemishes/acne scars!