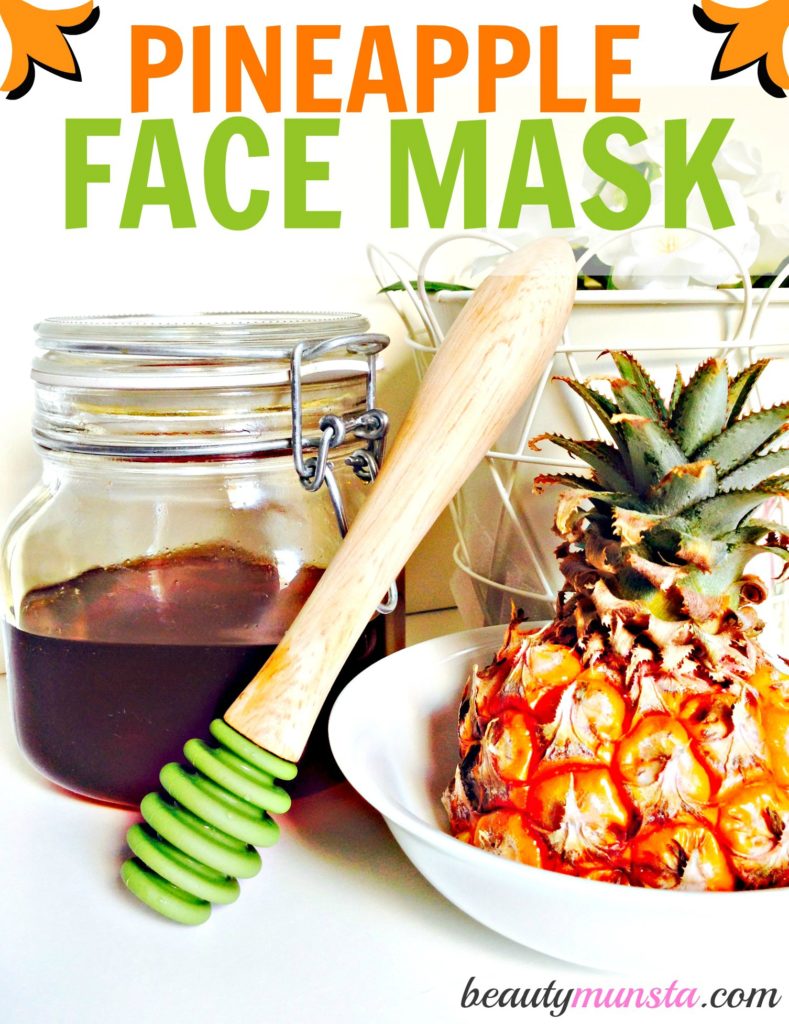 If you want to brighten your skin tone, a pineapple and honey face mask can do wonders. But not to worry! If you do fall under this skin type, you can still use the amazing pineapple and honey face mask by mixing it with calming ingredients (like honey!) to suit your skin. In this pineapple and honey face mask, we're using pineapple, along with honey to exfoliate as well as soothe skin. Below are the benefits of pineapple and honey for skin:
[table id=62 /]
Ingredients
1 tablespoon pineapple puree
1 teaspoon organic honey
How to make a pineapple honey face mask
1. Wash your pineapple and carefully cut 4 small – medium sized chunks.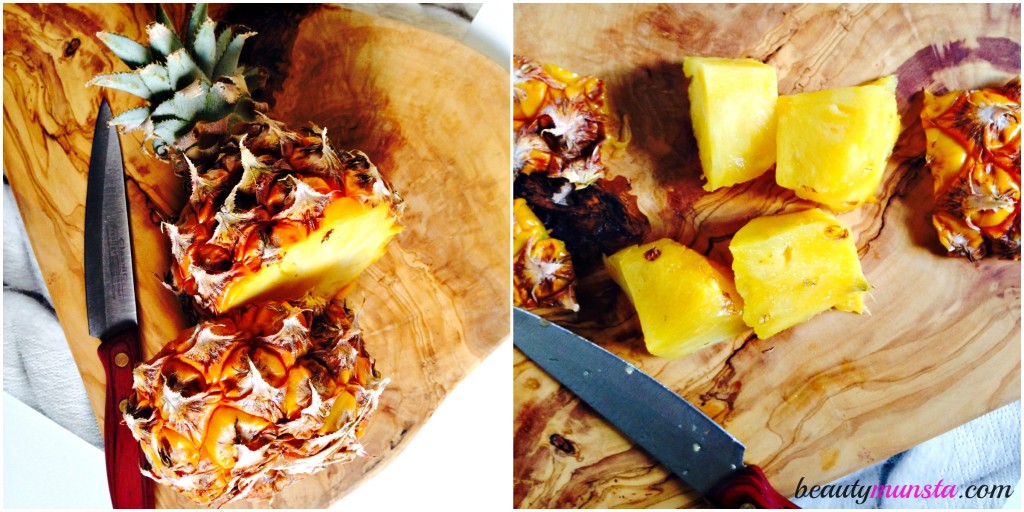 2. Toss your pineapple chunks into a blender or food processor. You will need to blend these into a thick lump-free puree. Do not add water while blending as this will dilute the effects of the mask and make the pineapple honey face mask drippy.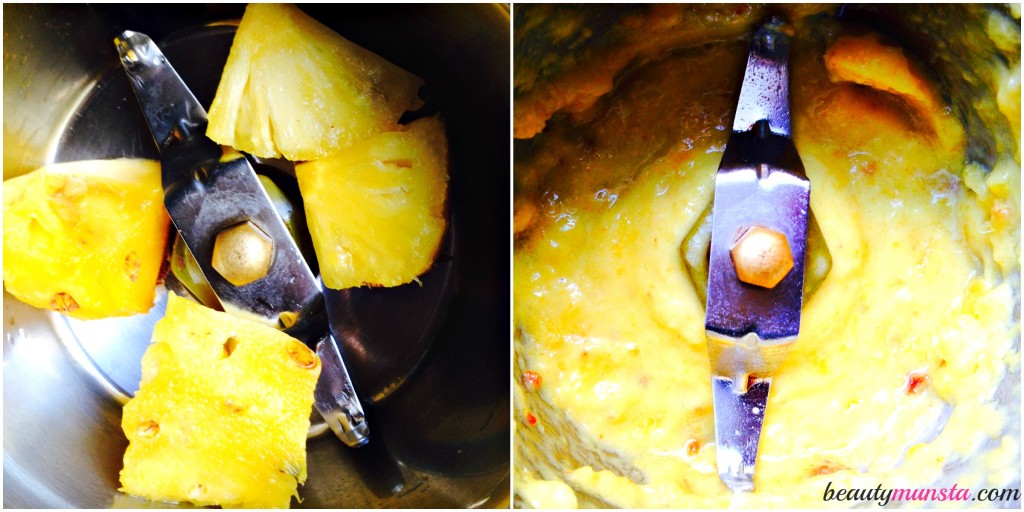 3. Pour your 1 tablespoon of pineapple puree into a bowl and stir in 1 teaspoon of honey. Mix it very well until you get an even mixture.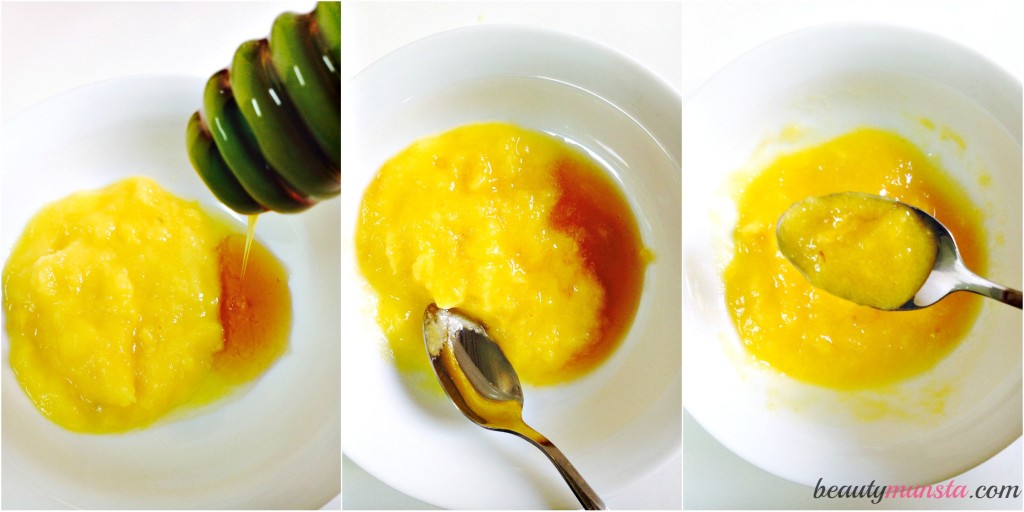 5. Dip in your facial applicator brush (or merely use your fingers) and start applying your pineapple and honey face mask onto your skin! Make sure your face is clean and dry before application. You may also do some facial steaming for 5 – 10 minutes prior to applying the mask. This will open up your pores and allow the beneficial nutrients to reach deep into your pores. Read more on how to apply below: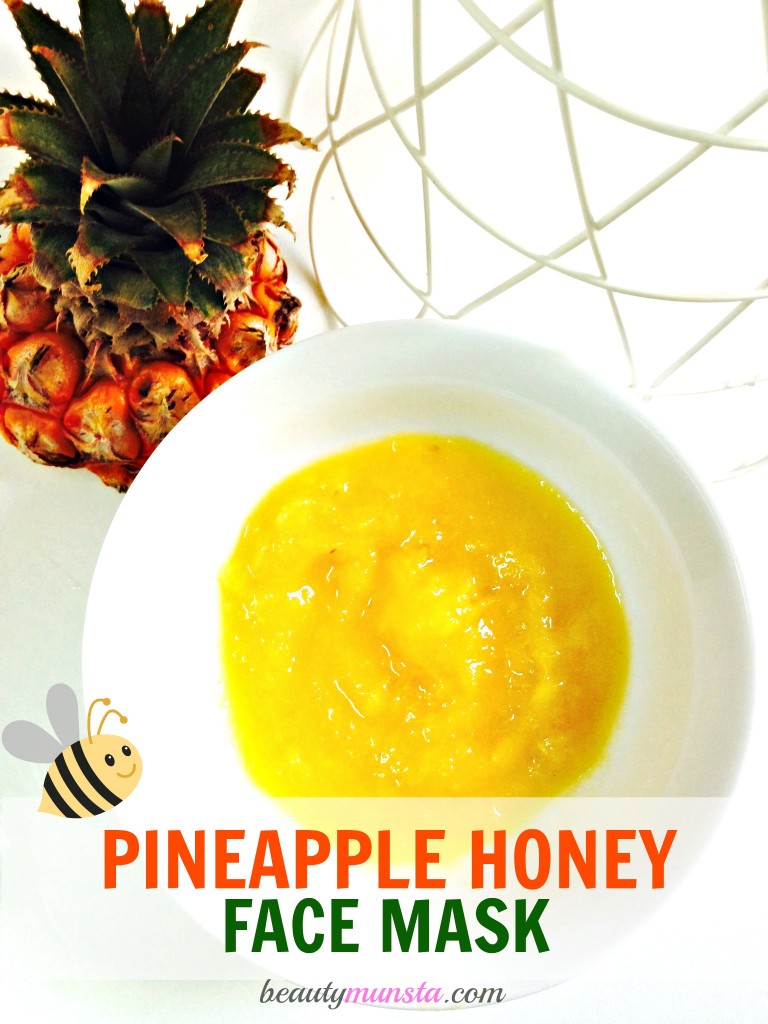 How to apply the face mask
This is optional but you can so facial steaming before hand to open up your pores so the pineapple honey face mask can penetrate deep. As an alternative, you can splash your face with warm water which will also open up your pores. Pat your face dry before you begin.
Scoop up some of the pineapple honey mixture and paint it all over your face. Take care to avoid the areas around the eyes and mouth as skin here is thin and sensitive. Please do not get the face mask into your eyes!
After applying, sit for at least 5 minutes as you wait for the mask to take effect.
Rinse off the face mask with tepid/cold water when it starts stinging uncomfortably. Pat dry with a fluffy towel and apply moisturiser.
My Tips
Use organic honey for best results. The regular honey that comes in a bear bottle usually contains additives that may not sit well with your skin.
Rinse off the face mask as soon as it starts tingling.
Apply coconut oil to moisturize to soothe your skin after the chemical peel.
Do chemical peel from once to twice a month depending on how your skin reacted to it.
Take care
Some skin types are not used to natural fruit acids and can actually be irritated when subjected to such raw fruit face masks. Please use more honey than pineapple if the face mask is too acidic for your skin. Remember to always do a small test patch on your inner elbow to see that you aren't allergic to this pineapple honey face mask.
More Face Masks to Try: