You may not believe it but you can actually use a DIY parsley face mask for blemishes, dark spots, dark circles and skin lightening!
Parsley is an herb that we used in the kitchen for flavoring food. But in the natural beauty world, this herb has lots of uses! Some of them include:
Reducing dark circles
Fading away dark spots
Lightening blemishes
Evening out skin discolorations
Helping with hyperpigmentation
Reducing inflammation and redness on skin
Clearing acne
Reducing the appearance of spider veins
And more
Parsley is most notably known for its skin lightening benefits. You can use it to reduce dark circles, fade away blemishes and even out any discolorations you have on your face.
Learn how to make an easy parsley face mask below:
DIY Parsley Face Mask for Blemishes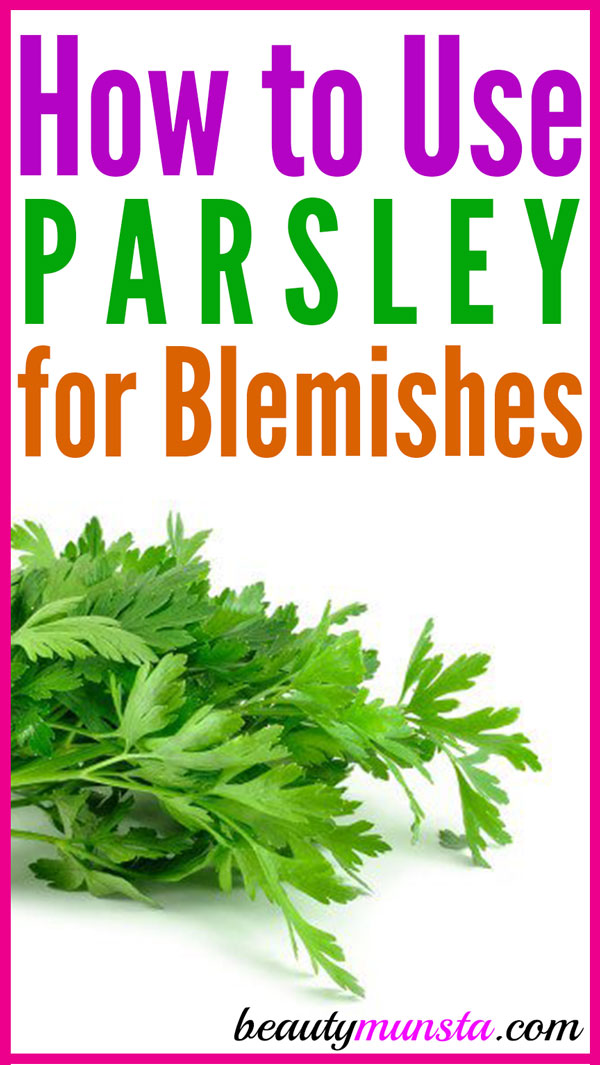 What you need:
A fresh handful of parsley
1 tsp raw honey
1 tsp lemon juice
Mortar and pestle or blender
Directions:
Wash a handful of fresh parsley.
Put it in a mortar and pestle and pound it till it becomes a paste. You can add a little water if you need it.
Now collect the parsley paste and put it in a bowl.
Add 1 tsp of raw honey and 1 tsp of lemon juice.
Mix everything up and your DIY parsley face mask for blemishes is ready for use!
Apply over a sink/ in the shower because it can be messy.
Apply it onto your clean and dry face. You should apply it thickly on your face so it looks like you've packed your face with the paste. Avoid your eyes and mouth when applying.
Let it sit for 15-20 minutes then rinse off with cool water.
Apply toner and moisturizer. For toning, you can use rose water and for moisturizing you can use a pea-sized amount of shea butter, if you want to go the natural route!
Use this parsley face mask twice a week!

Please try this DIY parsley face mask and come share your thoughts!