The Beauty Benefits of Egg White Mask for Skin & Hair
Egg white, also known as albumin, refers to the white portion of the egg that remains after separating and removing the egg yolk. While the egg yolk is rich in fats and nutritious vitamins and minerals, the egg white is mostly composed of protein.
Some of the beauty benefits of an egg white mask include:
Facial hair removal
Blackhead removal
Detox the skin
Lighten and brighten the skin
Reduce skin oiliness
Remove wrinkles
To find out more on the beauty benefits of egg white on the face, read: Top 6 Beauty Benefits of Egg White on Face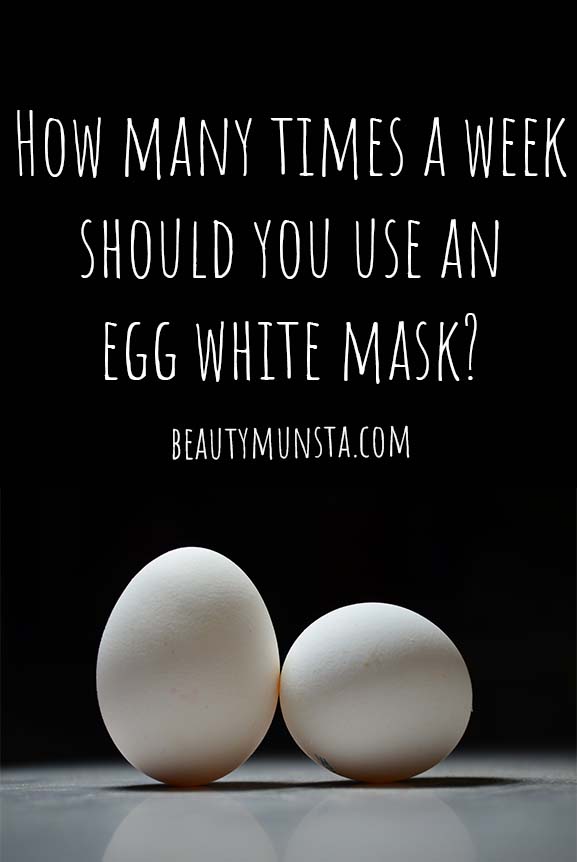 How Many Times A Week Should I Use Egg White Mask?
Using an egg white mask is one of the most amazing things you can do for your skin. But you may be wondering, how many times a week should I use egg white mask? Using an egg white mask daily is not a good idea. Over-use of this potent mask will strip your skin of natural oils and even lead to an unwanted protein build-up. The sweet spot for enjoying the benefits of an egg white mask is to use it 1 – 2 times per week. You truly don't have to use it any more than that.
How to Make an Egg White Mask
There are many varieties of egg white masks. According to your requirements you can add different ingredients to the egg white.
The basic way to make an egg white mask is to first extract the egg white! Simply crack open the egg carefully and remove the egg yolk. Voila! Your egg white is ready. You can use an egg white extractor tool, too.
Depending on what you want to achieve, you can add the following ingredients to your egg white mask:
Clay – to detox your skin, remove blackheads
Turmeric – to reduce hyperpigmentation and to remove tans
Lemon juice – to brighten the skin tone
Baking soda – to smoothen the skin and remove dead cells
Gram flour – for facial hair removal
How Many Times A Week Should I Use Egg White Mask? – For Skin
In order not to strip off the natural oils from your skin, stick to using the egg white face mask 1 – 2 times daily. Check out some other helpful masks for the skin below:
How Many Times A Week Should I Use Egg White Mask? – For Hair
When it comes to hair, using the whole egg is recommended. The only instance where you may need to use an egg white-only mask for your hair is when you have really greasy hair and don't want the fats from the egg yolk. For your hair, use egg treatments once week only. There's no need to use it more than that. Don't miss: How To Do A Weekly Egg Treatment for Hair
Check out some amazing egg hair masks to boost hair growth and more: