What is Bentonite Clay?
Bentonite clay is an amazing substance! It's actually formed from a crystal , known as Montmorillonite. The unique property of bentonite clay is that it has a strong negative charge. The negative ions present in bentonite clay will be magnetically attracted to the positively charged ions in the body, such as toxins, heavy metals, acids and other unwanted substances. This is why bentonite clay is a powerful detox tool.
21 Beauty Benefits of Bentonite Clay
Detoxification of hair, skin and body both when applied topically and consumed internally
Helps in regeneration of new, healthy skin cells and tissues
Treats acne and prevents the formation of new acne and pimples
Deep cleanses the pores and pulls out grime, dead cells and product buildup in the skin
Loosens and removes blackheads and prevents them from forming
Removes and reduces the appearance of scars, dark spots, blemishes and other damage
Evens out the skin tone and improves complexion
Gently exfoliates the skin by sloughing off dead cells and more
Leaves skin feeling soft, supple and perky
Has anti-aging properties and reduces wrinkles, fine lines, age spots
Soothes red, irritated and itchy skin
Reduces inflammation and swelling
Eliminates scalp odor
Makes hair more receptive to hair care products and treatments
Fights excessive oiliness and greasiness
Treats skin conditions like psoriasis, eczema and rosacea
Helps alleviate skin allergies, bug bites and pain
Speeds up the healing of wounds
Defrizzes hair and reduces static making your hair tamer and silkier
Gives life to dull, lifeless hair by giving it more elasticity and bounciness
Contains minerals which help nourish the skin and hair
It's not surprising that bentonite clay has so many benefits for the skin, hair, body and general health. Here are 21 beauty benefits of bentonite clay:
How to Use Bentonite Clay
There are tons of ways to use this healing clay! Here are 3 great ways to use bentonite clay to experience its beauty benefits:
Face Masks
Hair Masks
Detox Baths
A few bentonite clay DIYs on the blog:
What is the Best Bentonite Clay to Use?
Believe it or not, not all the bentonite clays available in the market are equal. The 2 commonly available varieties of bentonite clay include: sodium bentonite clay and calcium bentonite clay. It really doesn't matter what variety you choose.
What matters is the extraction process used for harvesting the clay. Knowledgeable companies will use stainless steel and other coated tools to mine the clay. Using metal tools for mining would render the clay completely useless because all the negative charge in the clay would be neutralized by the positive charge in metals.
This is the brand I recommend based on their quality of clay: Aztec Secret Indian Healing Bentonite Clay, 1 pound jar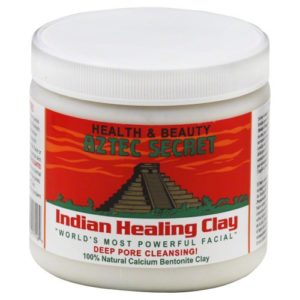 Remember, don't use metal bowls or spoons when mixing up your bentonite clay beauty treatments!
What are your favorite ways to use bentonite clay? Share in the comments below!