Make Your Own Homemade Shampoo for Color Treated Hair
Be it a man or woman, having a dull, dry and unhealthy hair is not just frustrating but disappointing too. In most of the cases, colour treated hair shows bad results. Especially if there is not enough maintenance and care involved, the color from your hair can fade much faster. Furthermore, when you color your hair, it gets exposed to harsh chemicals that can damage your hair and make it dry, rough and frizzy. Hair is the most defining feature of our body and requires immense care. So if you really want to keep your color treated hair healthy and gorgeous looking, then you need to go an extra mile to take very good care of your hair. Your best bet is to use a gentle homemade shampoo for color treated hair that works just as good as store-bought shampoo!
Don't miss:
Maintain your color treated hair with gentle ingredients
The best way to protect your colored hair from dullness and dryness is to use essential oils. Extracted from the plants, essential oils come packed with many aromatic and therapeutic properties. These natural oils are also quite volatile in nature and are the known remedies that treat a plethora of health problems. You can also make homemade shampoo for color treated hair using essential oil. As these oils come packed with a large number of beneficial nutrients, they can also help you repair your damaged hair and can make them lustrous, strong and healthy naturally.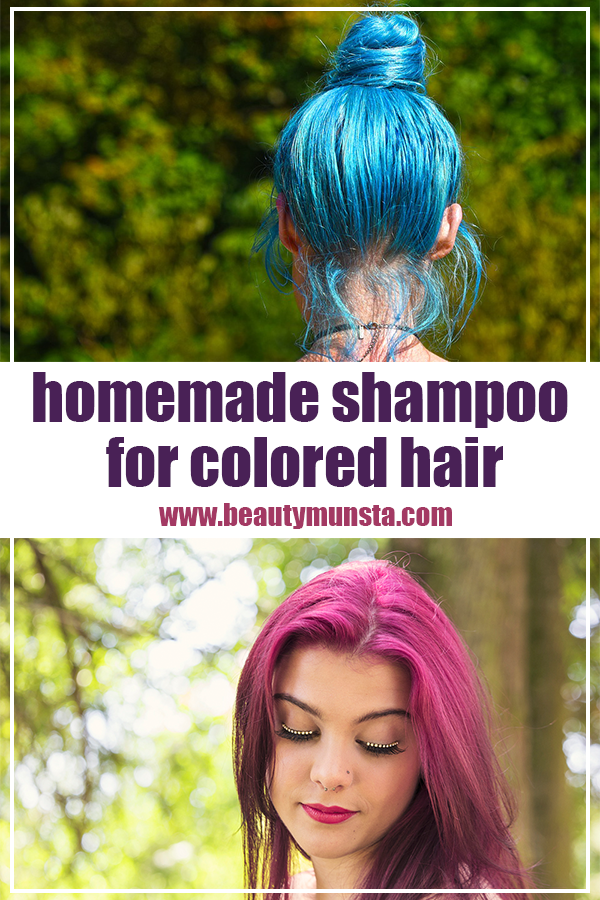 So if you are interested in making your own shampoo with essential oil, here is the recipe that you must try to keep your color treated hair healthy and shiny:
Ingredients Required:
*Note: You can use fresh rosemary leaves, too. If so, use 2 – 3 branches
Method to prepare:
Put 1 liter of water in a pan and add soapwort (and fresh rosemary, if using) to it.
Wait until the water gets to boil and let it simmer for around 20 minutes. Let this mixture cool and then strain it.
Now add 8 drops of rosemary essential oil to this solution. Stir it well and store it in a container. Your shampoo is ready to use.
You can use a cup full of this solution every time you wash your hair. The best thing about this homemade shampoo is that you can also store it in the refrigerator. It is the best way to keep it last longer. This mixture can last up to a week.
You can also make shampoo using other essential oils like lavender oil and peppermint oil due to their soothing and calming properties. They will also help you keep your long stresses soft and shiny. You can also simply add any of your favorite essential to your shampoo and use it to gain its numerous benefits. Have you tried out homemade shampoo for color treated hair? Share your recipe below!
More Hair Care Reads: