Learn how to regrow your hair naturally with aloe vera!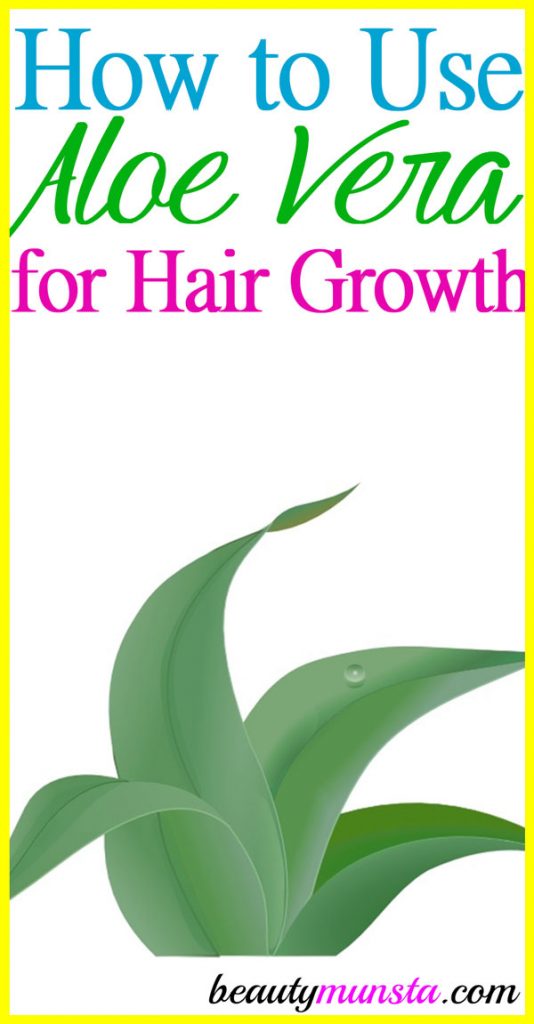 Aloe vera is an amazing plant. Throughout history, it has been recognized for its powerful medicinal benefits that heal a myriad of health problems. It has also been used time and again to soothe irritated skin and other skin conditions such as sunburn, burns and psoriasis.
Did you know that this plant is also useful for those who want to grow back thicker, stronger and healthier hair?! Yes, that's right! Aloe vera is helpful for hair loss as well!
There are two products of aloe vera you can use for hair growth: aloe vera juice and aloe vera gel. Both are extracted from the succulent aloe vera leaves and have similar properties. The only difference is that aloe vera juice has a thinner and liquid consistency while aloe vera gel is a thick smooth gel-like substance.
How Aloe Vera Helps Hair Growth
Aloe vera is loaded with nourishing nutrients that are needed for healthy hair. It contains glucomannans, amino acids, lipids, sterols and vitamins, all of which foster growth of strong long hairs. These compounds also contain anti-inflammatory properties, antiseptic properties, moisturizing properties and others that promote lush hair. Aloe vera gel assists in hair growth by:
Soothing scalp inflammation
Protecting the scalp from infection & irritation caused by germs
Solving itchy scalp issues
Getting rid of dandruff
Strengthening the hair shaft
Sealing moisture into hair
Cleansing the hair follicles
Stimulates the hair follicles to produce strong long hairs
And more!
How to Use Aloe Vera for Hair Growth
Now you can use aloe vera straight on your scalp and hair to promote healthy hair growth but adding powerful hair growth boosting ingredients will help promote even more abundant hair growth fast!
Here are some amazing aloe vera hair growth recipes you should try out at home:
Other Aloe Vera Hair Goodies
What are you waiting for?! It's time to regrow your hair naturally with aloe vera using the info above!