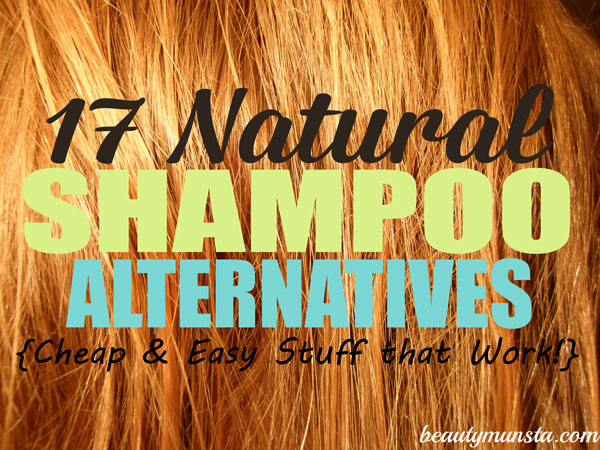 Tired of product build-up? Or want to lessen the toxins in your life? How about trying to cut down your shampoo usage a bit or put a stop to it altogether and whip up some shampoo natural alternatives for your precious hair?!
Why Use Natural Shampoo Alternatives
For many people not using shampoo seems gross and unthinkable but folks, what do you think people long ago used to wash their hair? It definitely wasn't the sudsy chemical-laden liquid we use today and they did have healthy and good hair! Here are a few reasons to ditch that bottle of store-bought shampoo or at least limit its usage now:
All natural. Absolutely no chemicals are needed to make your own natural shampoo. Most of them are kitchen ingredients that are safe enough to eat. And you know what they say – if you can't eat it, don't put it on your body!
Eco-friendly. When conventional shampoos are washed down the drains, they end up in water systems, polluting the environment. Natural shampoos use organic non-toxic & bio-degradable ingredients that you would even use to compost.
They gently cleanse the scalp & hair. It's no news that store-bought shampoos strip off all the natural oils our scalp produces to keep our hair healthy and naturally glossy. Without these oils, hair becomes dry, brittle and lifeless! Using natural ingredients will gently cleanse hair without removing these beneficial oils.
They're dirt cheap! Some shampoo natural alternatives are kitchen ingredients that are always stocked up in your pantry or kitchen cabinet.
Contain no fragrance. Shampoos contain fragrance that is super irritating to the scalp. I hate the artificial smell of many shampoos, it just doesn't sit well with me and it irritates the scalp if you have sensitive scalp or conditions like scalp psoriasis, eczema or even dandruff. Natural ingredients don't have irritating fragrances added to them.
Act as conditioners as well. Most shampoo natural alternatives are natural conditioners as well. So if you use them, you won't need to use conditioner. Isn't that amazing?! It's like a two-in-one shampoo and conditioner!
Not Yet Convinced?
Then how about reducing your shampoo usage and trying some of the alternatives listed below? After all, it isn't good to shampoo or wash your hair every day because by doing this, you're actually reducing the natural oils (a.k.a sebum) that your hair needs to keep it looking healthy and silky. And using shampoo even worsens the problem because shampoo actually removes ALL the sebum, giving you that 'squeaky clean' feel but leaving you with dry hair at the end of the day. Even if it doesn't give you dry hair, shampoo most definitely builds up on your scalp over time, creating a very fine layer of icky scum that you can't see. This scum is known as product build-up, which is known to block hair follicles leading to hair thinning and damaged hair.
My Top Seven Picks from the List Below:
I've made a lot of my own shampoos and found that some have more cleansing action than others, remove grime easier, are simpler to wash off and smell better (of course you can still add essential oils to make any weird smelling shampoo smell heavenly). These shampoo alternatives are the ones I love and have used with success!
Castile soap
Honey + coconut oil
Soap nuts
Baking soda & apple cider vinegar
Gram flour + yogurt
Eggs + lemon juice
Avocado
17 Natural Shampoo Alternatives
1. Water
It might be hard to believe that water alone can work as a shampoo natural alternative but people long ago would just wash their hair in pure waterfall or spring water and not only get their hair clean but also nourish their hair follicles with the mineral-rich water that is necessary for healthy hair. You must have heard of the recent 'water-only' hair revolution which is all about washing your hair in pure water alone. People love this method of hair wash because it gently cleanses hair, is a good option for those with sensitive scalps and checks hair fall. If you want to try out the water-only hair wash, you might want to invest in a shower filter that softens hard water and removes chlorine & other chemicals from your shower water. You might also want to use warm water which will give more cleansing action to dissolve stale oils as compared to cold water.
→ Benefits: gently cleanses hair, good for sensitive scalps, prevents hair fall, doesn't not cause product build-up (provided you use a shower filter that removes chlorine & hard water), very cheap, easy to use
→ How to Use: Simply wash your hair in plain water alone in the shower. Use your fingers to gently massage the dirt and grime from your scalp.
2. Castile Soap
Castile soap is the best choice to use for people who can't fathom washing hair without some form of lathering ingredient because although it's all-natural, it does form lather. In my opinion, anyone looking to start using shampoo natural alternatives should start with castile soap because it's just like store-bought shampoo in the way it lathers. For shampoo, you can use castile soap bars but using liquid castile soap is better since you can add more ingredients to it like essential oils & moisturizing oils of your choice. I like the idea of adding a few drops of peppermint oil to liquid castile soap because it gives a pleasant tingling sensation on the scalp that is said to stimulate hair growth.
→ Benefits: Similar to store-bought shampoo, lathers well, gets hair clean, lasts long in the bathroom
→ How to Use: Simply dilute your unscented liquid castile soap with water in the ratio 1:3 and store it in a foaming soap dispenser. To use, pump some on your palm and lather up! You may add essential oils for fragrance or other benefits like peppermint/rosemary to boost hair growth or citrus oils like lemon for a fruity scent.
3. Baking Soda
My sister and I love using baking soda (sodium bicarbonate NOT baking powder) as a shampoo natural alternative! My sister is very active and frequently needs to wash her hair. She calls baking soda a 'scouring agent' which works wonders in scouring off dirt, grime and stale oils from deep within the hair follicles. I've seen many people bashing baking soda as a shampoo, saying that it is too alkaline and can throw the scalp's pH out of balance but hello, isn't it a WHOLE lot better than using chemical-filled store-bought shampoo that is also VERY alkalinic?! Besides, if using baking soda, you can always do a simple vinegar rinse by mixing 1 part apple cider vinegar in 3 parts water and taking it to the shower with you. Rinse your hair with this after cleansing it with the baking soda.
→ Benefits: cuts through greasy build-up, removes dandruff, solves itchy scalp issues
→ How to Use: Dump 2-3 tbsp of baking soda in a bowl and add very little water. You don't want to add a lot because this will make your baking soda very runny and you won't be able to use it effectively. Just add a little water so your mixture will be clumpy and crumbly. Now wet your hair and scalp in the shower and start scrubbing the baking soda on your scalp systematically until your whole scalp is covered.
4. Apple Cider Vinegar
The classic no 'poo method, uses baking soda and apple cider vinegar to cleanse hair. The apple cider vinegar (acv) is basically used to balance the scalp's pH but it's also a great hair and scalp purifying agent since it is acidic. Be sure to dilute it in water before use. You can also add a few drops of essential oil to mask its unpleasant scent. However, the acv stink usually goes away after your hair dries so using adding a scent is totally optional.
→ Benefits: balances the scalp pH, removes grime & dirt, reduce oiliness in scalp and hair, gives hair a beautiful sheen, naturally detangles hair, fights dandruff, destroys lice & nits
→ How to Use: Mix 1 part apple cider vinegar with 3 parts water (and essential oils of choice for fragrance) and place it in a bottle. In the shower, pour a little of the solution on your scalp and use your fingertips to ease out dirt from your hair. Do a final rinse with plain water.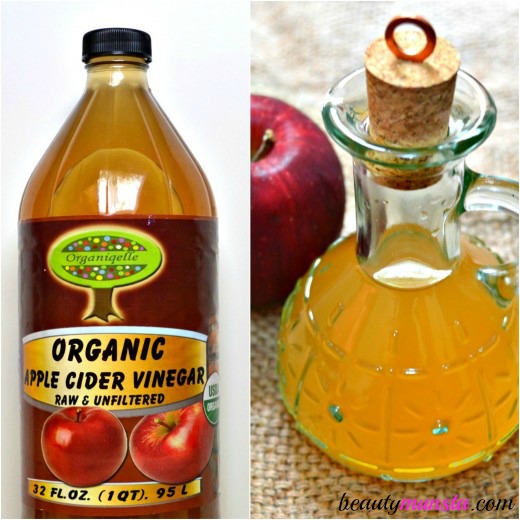 5. Honey
Honey is one of my best shampoo natural alternatives! It's incredibly cleansing and moisturizing to hair of all types: curly hair, baby fine hair, wild kinky hair, you name it! Honey is also soothing to irritated and sensitive scalps and treats scalp inflammation which I used to have. Being a natural humectant, it seals moisture into the hair strands, keeping them well moisturized and conditioned. If you use honey as a shampoo, you're also using it as a conditioner! Honey also nourishes the hair follicles, balances scalp pH, reduces oiliness, revitalizes damaged hair, fights dandruff and more. Don't worry about it lightening your hair – the effect is very subtle and may only give you a few beautiful highlights which I'm sure nobody minds! 😉
→ Benefits: has gentle cleansing action, fights oiliness, balances scalp pH, moisturizes hair, conditions hair, revitalizes damaged hair, repairs split ends, nourishes hair follicles, promotes silky hair
→ How to Use: Place 2 tbsp of honey, preferable organic raw honey in a bowl and massage it gently all over your scalp using your finger tips. Now slather the remainder on your locks – just a little smear is enough. Leave it on for about 10 minutes then rinse off thoroughly using warm water. Mmmm, enjoy your delicious smelling honeyed locks! PS: You can add some lemon juice or lavender oil for more benefits!
6. Soap Nuts
Soap nuts are obtained from the Sapindus Mokorossi tree, a unique plant species that produces soap berries from which soap nuts are derived. The soap nuts are simply the dried shells of the soap berries and they contain a high amount of saponins (natural cleansing agents) that produce a lot of lather when blended with water. These nuts were (and still are) used in the Indian subcontinent as body wash, shampoo, laundry cleaner and so much more! They are slightly acidic which mimics the acidic nature of our scalps so they can be used perfectly without throwing your scalp's natural pH out of balance. Using soap nuts also makes hair super soft and shiny and has lots of other benefits too:
→ Benefits: have antibacterial & anti-fungal properties, very cheap, last a long while (2 pounds of soap nuts can last you 2-3 years unlike store-bought shampoo that requires you to buy a bottle every 1-3 months), prevent hair loss, can be used every single day (unlike baking soda), gently cleanses the scalp, makes hair soft, shiny & silky, promote new hair growth
→ How to Use: Place 10 soap nuts in a pot and add 4 cups of water. Now place the pot over medium low heat on a stove and let it boil for 10-15 minutes (the more you boil, the concentrated it gets). Once the time is up, turn off heat and let the soap nuts soak overnight. The next morning, use your hands to mash up and squeeze the soap nuts to get all of its saponin properties out. Then pour your soap nuts shampoo in an applicator bottle and shake well to make it really foamy. It gets even foamier than store-bought! Use as you would normal shampoo in the shower! Add a few drops of essential oils to make your hair smell heavenly! PS: You can get ready-made Soapberry Shampoo here.
7. Gram Flour
Used in India as a gentle cleanser for skin & hair, gram flour works amazingly well in scrounging off grease, dead cells and dirt from hair! What makes it a good cleanser is its saponin content (these are natural cleansing agents) that cleanse hair naturally. Gram flour is normally mixed with rose water, milk or plain water into a smooth lumpless paste then slathered onto the scalp and hair. For me, when using gram flour as a natural shampoo alternative, it almost seemed like I was using store-bought shampoo because it had a slippery and lathery effect that really cleansed my hair. Check out my gram flour and yogurt shampoo here.
→ Benefits: gets hair squeaky clean, reduces oiliness, fights dandruff, gently cleanses scalp so can be used for sensitive scalps, softens hair, makes hair silky
→ How to Use: Get a bowl and dump in 2-3 tbsp of gram flour. Now add enough water/rose water/milk to create a thick paste. Now pass this paste through with a strainer to remove any clumps. You can also add lemon juice or essential oils at this stage to add a scent. Work this paste onto wet/dry hair in the shower then tie up your hair and leave it on for about 2 minutes (use this time to wash the rest of your body). After that, rinse very well to get it all off, leaving you with clean and silky hair.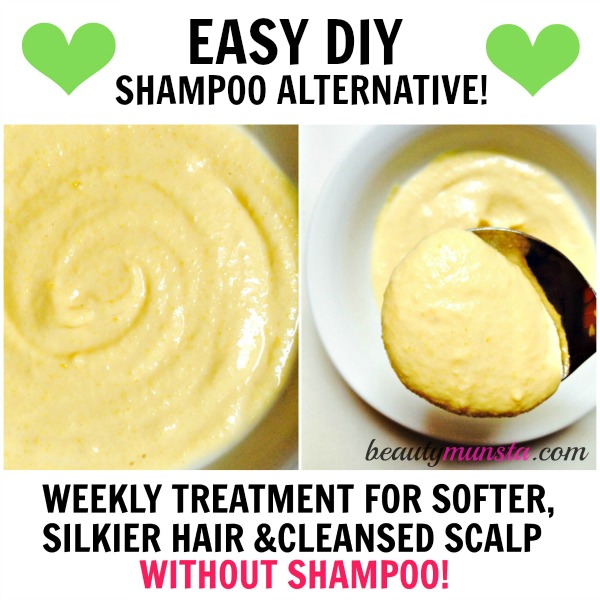 8. Fermented Rice Water
Japanese court ladies of the Haein period had long thick and black hair that cascaded down like waterfalls reaching all the way down to the floor. Their secret? Using fermented rice water to wash their hair! They would gently wash their hair in the rinse water obtained from washing rice. The point of fermenting the rice water first is to bring down its pH, making it similar to the scalp's slightly acidic pH. Fermented rice water is rich in B-vitamins that are water soluble and are said to help hair cells produce the black pigment which is great for those who want to darken their hair and make it midnight black like that of Asian women. It is also rich in a carbohydrate called inositol that remains inside hair cells even after rinsing, providing high quality protection from damage and split ends. Wow that's a handful of great hair benefits! If you cook rice often, why not give this thing a try!
→ Benefits: cleanses hair, enriches hair with minerals, vitamins and other nutrients, protects hair from damage, protects thick and long hair, balances scalp's pH, reduces surface friction of hair, makes hair shiny, increases hair elasticity, strengthens hair, has antibacterial properties
→ How to Use: After first washing your rice to remove dirt, place it in a bowl and add enough water to submerge every grain. Now let it sit for 15-20 minutes then drain off the water alone into another bowl. You can use the rice for cooking but store the rice water in your pantry for a day or two for it to ferment. Once the time is up, pour your rice water in a jug. You can add some essential oils like lavender to improve the scent. Stir well then use in the shower as shampoo. You're going to work it in your hair after pouring it in your scalp just the same way as using water alone or tea as a shampoo. You can also use a sponge to rub it on your scalp and wash your hair. Rinse off with cool water and enjoy beautiful hair!
9. Eggs
The first time I found out about using eggs for hair I was like 'No freaking way would I use eggs in my hair!' I was horrified because everyone knows raw eggs can stink like crazy. However, when I had to use it in my hair growth journey (another plus point – eggs promote hair growth!) as a protein-rich hair mask, it wasn't so bad after all. If you squeeze in a lemon, the stink is completely neutralized! Using eggs as a shampoo natural alternative isn't hogwash at all – eggs, specifically the yolks have lecithin, a natural emulsifier that combines water and oils. This makes it efficient in removing excess sebum which is then washed off the scalp & hair when you rinse it. Eggs don't just cleanse hair – they condition it too! I was pleasantly surprised to find that my hair was super soft, silky and well-conditioned after using it! I literally detangled my hair in a few minutes, which is big for me. Find my egg shampoo recipe with rosemary and lemon here.
→ Benefits: cleanses hair, removes stale oils from scalp, fights dandruff, softens hair & makes it silky, naturally conditions hair, rich in protein & sulfur so promotes hair growth
→ How to Use: To your blender, add an egg or two (depending on your hair type, thickness and length), and fresh lemon juice from 1 lemon. Blend for a few seconds then pour it into a cup. In the shower, slowly pour the mixture on your scalp and work it in for a short time. Then use a hair clip to tie up your hair and wash the rest of your body. After 5 minutes, rinse off the egg very well with COLD water. Using hot water will give you scrambled eggs – not so yum in the shower!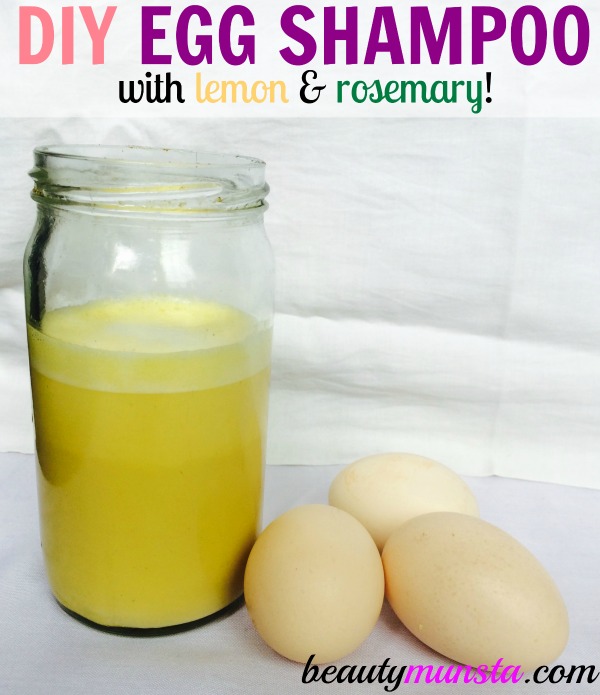 10. Rhassoul Clay
Rhassoul is an amazing clay because it has a higher ratio of minerals such as silica, magnesium, potassium, calcium and other trace minerals than any other type of clay so it's extremely nourishing to the hair follicles. Clay also draws out impurities from the scalp and keeps it excess oil-free.
→ Benefits: removes impurities, sucks out excess oils, cleanses hair, nourishes hair follicles, naturally detangles hair, keeps hair soft and manageable
→ How to Use: In a medium sized bowl, dump in 2 tbsp of rhassoul clay and add in enough water to make a paste. Now you can add about 1 tsp of coconut oil to counteract the drying effect of the clay and condition your hair. Slather this paste on your scalp and hair, leave it on for a couple of minutes then rinse off thoroughly first with warm water then cold water to seal the follicles.
11. Aloe Vera
When you have fine hair, using other hair cleansers such as baking soda is not an option because it tends to turn hair dry and brittle. For sensitive scalps, baking soda feels harsh and gives a burning sensation. What's a person to do?! Get themselves some aloe vera gel of course! Aloe vera gel is sensational when it comes to cleansing sensitive scalps and baby fine hair. It's so cooling and soothing (if you've ever used it to treat a sunburn, you'll know what I mean) and it glides on the scalp and hair so beautifully – that's why it's added to some homemade shampoo recipes, to give them that silky slip.
→ Benefits: good for cleansing sensitive scalps & baby fine hair, hydrates scalp & hair, cools irritated scalps, balances scalp pH, is a natural astringent that tightens the hair follicles thereby preventing them from secreting too much sebum, conditions hair
→ How to Use: Get a medium sized bowl and add about 2 tbsp of pure aloe vera gel. Now scoop it up with your fingers and gently start massaging it all over your scalp and hair strands. Leave it on for a short while for it to soak up all the oils and dirt, then rinse off thoroughly. If you want to spice things up, you can whip your aloe vera gel with lemon juice or essential oils.
12. Coconut Milk
Have you ever noticed the gorgeous locks of thick long hair on some Filipino women? It's the coconut milk, I tell you! Coconut milk has gentle cleansing action that acts as a natural shampoo. It's also rich in protein and fatty acid that boost hair growth and feed hair follicles with necessary nourishment. Coconut milk also naturally conditions hair and reverses heat damaged hair!
→ Benefits: gently cleanses hair, boosts hair growth, reverses heat damaged hair, fights dandruff, moisturizes scalp & locks
→ How to Use: Get a can of coconut milk and pour about ½ to 1 cup in an applicator bottle. Pour this over your scalp and massage it in. Also use on your locks. Leave on for some time to absorb the dirt and grime then rinse off thoroughly with warm water.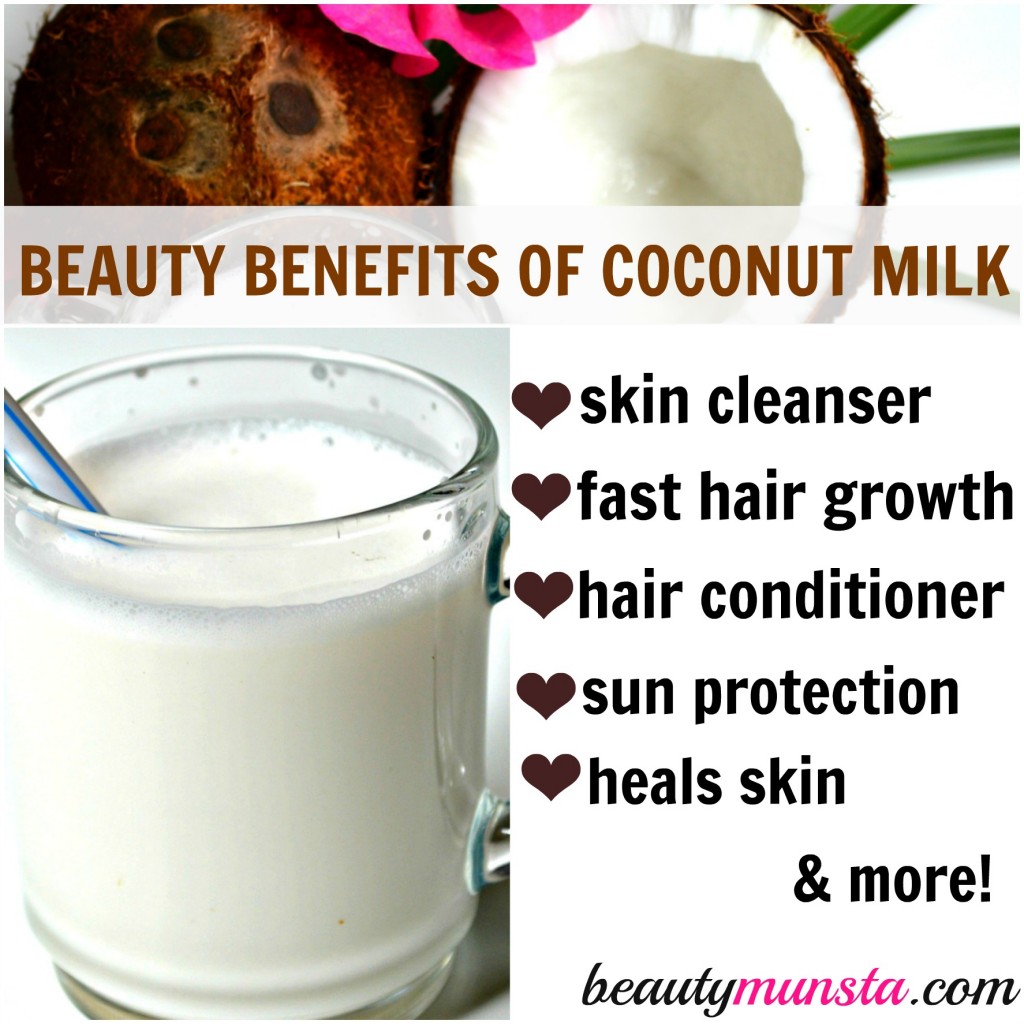 13. Tea
If you're a tea lover (like me!), you'll love the idea of using a warm cup of strong tea as shampoo! It works in gently breaking down dirt and excess oils from the scalp. Tea is also an olden days shampoo. Check out this excerpt from Godey's Lady's Book of 1867,"If you want to have a good head of hair, never apply to cosmetics; use nothing else to clean it but strong, cold black tea. Rub it into the roots every evening before going to bed, with a little sponge, and every morning do the same. I generally use it, and recommend it to all ladies desirous of having a full head of hair."
→ Benefits: cleanses hair, balances scalp pH, fights dandruff & fungus, reduces oily scalp & hair issues, promotes hair growth, prevents premature graying of hair, deepens hair color, makes hair smell fresh and clean
→ How to Use: Brew a cup of strong tea of choice (use black tea/chamomile/hibiscus/lemongrass/lavender..the list is endless!) Use as shampoo.
14. Lemon Juice
The first time I used lemon as shampoo it worked very effectively! It does an awesome job of fighting off dandruff and removing excess oils from hair. It also refreshes the scalp and keeps your hair smelling fresh and clean.
→ Benefits: fights off dandruff & fungal infections, balances scalp pH, removes excess oils from hair, stimulates hair growth, cleanses hair follicles, keeps hair smelling fresh
→ How to Use: Squeeze juice from a whole lemon then dilute it with 1 tbsp water. Use a tooth brush to apply it all over your scalp and pour the excess on your hair. If even diluted lemon juice is too harsh for you, drizzle in some honey!
15. Hibiscus Flowers
Used by Indian women to cleanse their hair, hibiscus flowers have a slippery effect that easily glides on hair, removing grime and dirt. They also have scalp pH balancing properties and are said to promote long silken locks.
→ Benefits: cleanses hair, removes grime & dirt, balances scalp pH and sebum, promotes silky hair, leads to hair growth, nourishes the hair follicles
→ How to Use: You can find fresh hibiscus flowers and blend them with a little water to form a 'soapy' or slippery paste or mix powdered hibiscus in lukewarm water to form your paste that will act as the shampoo.
16. Rosemary
Rosemary has been used as a hair wash since ancient times. It was used by Mediterranean women and in the Victorian era as well to keep hair clean and smelling fresh. I quote a sentence in page 317 from the book Decorum (1879): "Any preparation of rosemary forms an agreeable and highly cleansing wash." Its astringent properties help scrub off stale oils and grime from the scalp. Rosemary is also a powerful hair grower that helps re-grow hair and fosters growth of new hair by stimulating the hair follicles.
→ Benefits: gently cleanses hair, fights dandruff, prevents hair loss and promote hair growth, helps reduce scalp & hair oiliness, soothes itchy scalp, fights fungal infections, makes hair smell fresh
→ How to Use: To use rosemary, just make a strong cup of tea with a few fresh sprigs (dried rosemary can also be used). Steep it for a long time to make it concentrated then pour it on your scalp and massage it using a sponge or your fingers. Leave it for 5 minutes then rinse off thoroughly!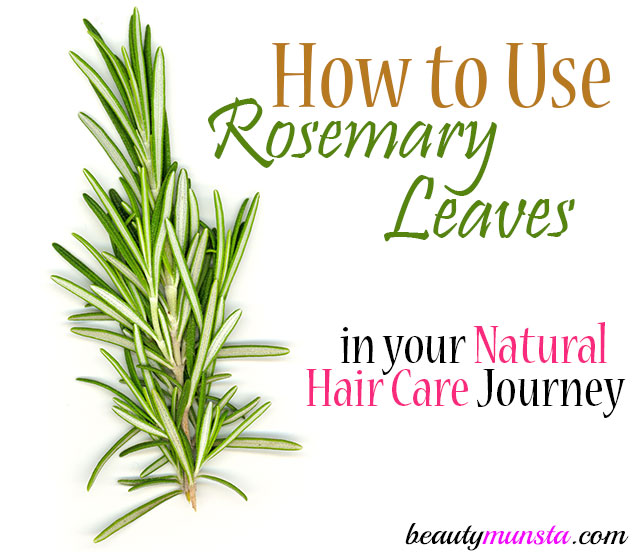 And now, for a whacky one that is sure to make your day:
17. Urine!
Before you run off making that disgusted face, hear me out! Camel urine was used by Bedouin women in ancient times to keep their hair clean, grease-free and silky soft! In Iceland, women also mixed urine in their washing water to clean and beautify their hair. The Incans also used fermented urine to wash their hair. It's said to remove grease like magic and balance the scalp's pH. I think fermented urine is taking things a bit too far but that's interesting to note! Urine was also used as an excellent stain remover back in 15th century England where people would soak their clothes in urine first before washing them during wash day.
Scientifically speaking, urine is 98% water and 2% concentrated minerals that the body had an excess of. These minerals enrich hair and make it grow strong and long as well as give it a beautiful sheen. Did you know that pee is also used to cleanse skin? It's said to fight acne and give you a flawless complexion. Urine for skin care is said to be very popular with some wealthy Japanese women and you know how Asian women have skin that's to die for!
Whether you try urine out or not is up to you but wasn't it a fun fact to know?!