Curly hair is pretty special because it can look so attractive and striking IF you care for it the right way. This DIY natural conditioner recipe for curly hair is the go-to homemade product to nurture your curls the way.
What Is Curly Hair?
Curly hair is a bouncy, vibrant, versatile and less frequently washed type of hair that appears to be locked up in meshes of curls. Curly hair can give an individual a different look every day. Curls are seen to be playful, naughty, refusing to be tamed by combs and even seemingly defying the force of gravity! Also, curly hair can fit virtually any kind of face shape, making an individual look younger than they are.
Based on the spiral size and thickness, curly hair is classified into 3 parts; namely, type 3A, type 3B and type 3C.
The type 3A curly hair is usually fine and thin. There are loose and big spiral curls. Also, this type of hair responds with sensitivity to climatic change and it the easiest type of curly hair to maintain. The type 3B curly hair has properly defined springy curls and bouncy ringlets. The thickness of this type of hair is medium and the hair is neither coarse nor fine. Since this type of hair is disposed to frizz, stronger moisturizer is required. The 3C type of curly hair has a blend of close-fitting corkscrew curls, bouncy and curly curls. And it is the coarsest of the 3 types of curly hair.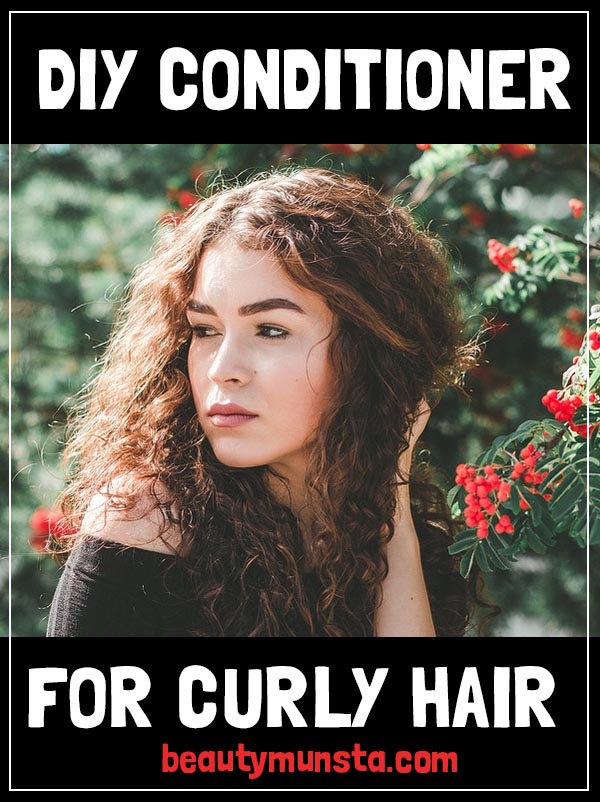 Shea Butter Natural Conditioner Recipe for Curly Hair
In case you are wondering, is shea butter good for curly hair? The answer is yes, yes, yes! Shea butter is one of the best natural conditioners for curly hair. Shea butter has a lot of nutrients, which include minerals, vitamins, antioxidants, fatty acids and more, thus making it a nourishing food for the hair. For your curly hair, shea butter can serve as a shampoo, a deep conditioner, a hair moisturizer and a hair growth oil. Below are some tips that make shea butter as a natural conditioner recipe for curly hair.
Shea butter serves as a sealant that fortifies the air against the atmosphere, thereby preventing the absorption of the moisture content in the air. To make shea butter a natural conditioner recipe for curly hair, apply apple volume of shea butter to the curly hair and massage to let the moisturizing property of the butter lock in.
Your diet also speaks volumes and tells a lot about your hair. Proper diet will enhance good hair growth. So, you are advised to take in good diet, especially take in a lot of water, then balance it with the usage of shea butter as a natural conditional recipe for curly hair to see good results.
In addition, after some 4 to 7 days, water evaporates from the hair. So, if you do not take good care of your hair at proper intervals to keep it moisturized, your shea butter recipe may not work effectively. Therefore, wash your hair once to twice a week to make it clean and condition it with shea butter regularly.
Why It Is Important to Condition Curly Hair Naturally
One major importance of conditioning curly hair naturally is for the curls to be maintained. So, to clean the hair, use natural shampoo, conditioner and moisturizer, and just as it has been mentioned above, shea butter can serve in all these capacities.
Also, conditioning curly hair naturally helps to maintain the protein and moisture contents of the hair. It revives the look of the strands of hair on your head, thus giving your hair a shiny appearance.
Naturally conditioning curly hair can free hair strands or prevent them from interlocking, thereby preventing breakage or hair loss.
Easy Curly Hair Conditioner with Shea Butter
With this natural conditioner recipe for curly hair containing shea butter, there's no reason to sport gorgeous, moisturized curls, naturally!
Ingredients:
Shea butter – 8 tablespoons
Aloe Vera gel – 2 tablespoons
Raw honey – 2 tablespoons
Rosemary essential oil (optional) – 10 to 12 drops
Procedure:
Blend up the shea butter, Aloe Vera gel and raw honey in a blender until you have a fluffy mixture. Turn out your mixture and add the essential oil if you so wish – stir together.
Apply the mixture to your curly hair to dampen it, then use a plastic wrap to wrap your hair so that the mixture can sink into your hair. Allow a minimum of 15 minutes to pass before washing your hair with a shampoo that is sulfate-free.
Repeat this process regularly to maintain a lustrous curly hair.
Other Tips for Curly Hair
Other tips for curly hair include:
regularly trimming the hair to evade split ends
comb the hair from the bottom to the top
use hair brush with wide tooth to comb the hair to maintain the curls
try using a serum,
apply conditioning treatment to the endings of your hair strands to moisturize them.
More Natural Hair Reads:
Is Shea Butter Good for Curly Hair?