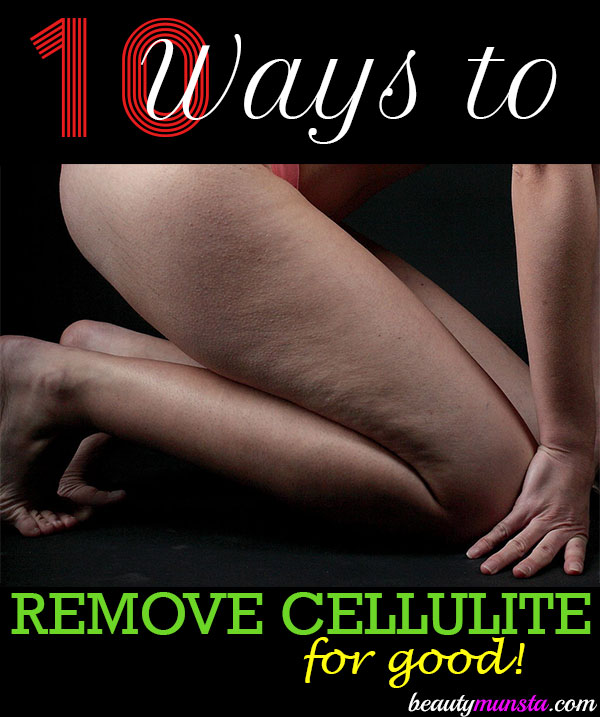 Cellulite – A Friendly Reminder to Detox
Those harmless little dips and dimples on your thighs, otherwise known as cellulite, are actually an indication of something deeper going on within your body – something to do with toxins. Before you brand this entire article as hogwash, please keep reading to know why I insist cellulite has a lot to do with toxins.
Cellulite is defined as a skin ailment where by fatty deposits put pressure down on the connective tissues under the skin, resulting in the formation of tiny craters that make the skin appear dimpled. Cellulite mostly affects women rather than men because in women, the bands that hold the fat under the skin (called septae) have a tendency to pull downwards causing more noticeable dimpling of the skin.
Now here's the thing! These fatty deposits that are misbehaving and causing the cellulite hold the ANSWER to the whole problem. Our body stores toxins in the fats under our skin. The more toxins you have, the more cellulite you'll have. That's why even skinny people have cellulite, too!
Today, our world is riddled with toxins from all corners. We are eating processed foods coming out of packets, preserved with chemicals. Even the natural foods we eat are doused with pesticides and herbicides. These are all toxic burdens for our body. Even the air we breathe is reeling with pollution from car exhausts and factory chimneys.
Our water is dead, and our self-care products are full of parabens. Our bodies cannot cope with the huge toxin burden we are bombarding it with on a daily basis, so most of the toxins are sent directly to our fatty deposits, in the hope that they'll be dealt with one day.
That's why I like to say cellulite is simply a friendly reminder to detox. Now that you know the cause of cellulite, you can now begin applying these natural solutions to get rid of your cellulite for good!
How to Reduce the Appearance of Cellulite on Thighs Naturally
Although cellulite can be found in areas other than the thighs, such as the abdomen, hips and buttocks, the ones found on the thighs are particularly concerning because they are more visible when you wear shorts and skirts. The good news is when you follow these ways to reduce the appearance of cellulite on thighs, you'll automatically be reducing the cellulite everywhere else, too!
1. Detox
There are many ways to detox your body but my favorite is by using common herbs that have been used for thousands of years. Simply make healing, detoxing teas using herbs such as ginger and cilantro. All you need to do is boil about 2 tablespoons of ginger or parsley in 1 litre of water. Strain and pour into a flask, and keep sipping throughout the day. This will get rid of toxins from all your body organs including the colon and kidneys and will also purify your blood, making it more efficient at cleaning out the toxins. You can find my lovely detox green juice recipe here: Detox: Green Juice Recipe for Skin, Hair & Beauty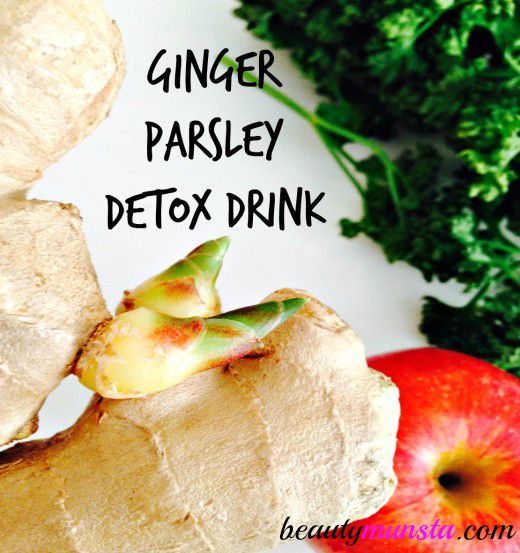 2. Cut Out Processed, Acidic Food
Processed foods, junk foods and fast foods are full of toxins and are treated with chemicals and preservatives to make the last longer and to even make them seem tastier. In fact, many people are addicted to processed foods and they don't even know it. Refined sugars and starches act in the same way as narcotic drugs in the brain, making your body crave more and more of them as they keep making your body acidic and damage healthy cells. Make a resolution to cut out all sorts of refined processed foods including processed meats, which are scientifically proven to cause cancer!
3. Eat Fresh, Alkaline Food
Instead of reaching out for processed acidic food, stock up your refrigerator with fresh, alkaline and organic fruits, vegetables and grass-fed meats. Alkaline foods are bursting with antioxidants, which help combat free radicle damage and help clean out toxins. Juice vegetables and make fruits your new fast food and go-to snacks. Eating alkaline foods will not only help you get rid of cellulite but will also help you look more beautiful and feel younger and more energetic.
4. Increase the Anti-Oxidants
Did you know some foods are particularly high in antioxidants, something you should be getting plenty of, if you want to eliminate cellulite for good. These antioxidant rich items such as cinnamon powder, goji berries and turmeric should be incorporated into your diet as much as possible. In fact, make it a habit to drink 1 teaspoon of cinnamon powder in 1 cup of warm water and honey every morning and you're done with your antioxidant uptake for the day!
5. Get Rid of Refined Salt
Refined salt is an evil condiment that today's people are getting dangerous levels of. Stripped of its nutrients and minerals, refined salt is terrible for cellulite because it dehydrates the body and increases the appearance of cellulite.
6. Exercise
You need to make exercise a serious part of your lifestyle, especially exercises such as squats, weighted lunges and kettle bell workouts in order to reduce appearance of cellulite on the thighs. Exercise will tone your muscles and make your skin taught and firm, smoothening out cellulite. Exercise can also help you lose excess body fat which automatically also reduces the amount of cellulite. Make sure you sweat as much as you can while exercising in order to flush out the toxins, as well!
7. Drink Good Water
Everyone stresses the importance of drinking water, but no one really tells you that the type of water you drink makes all the difference to your health! You need to be drinking plenty of oxygenated water – not dead 'mineral' water or tap water. Oxygenated water is water that's infused with plenty of oxygen, the way it is found in nature such as in springs and waterfalls. Tap water has not only been artificially processed and chemically deodorized, but also contains nasty things like pesticides and birth control molecules. Get yourself a water ozonater and drink plenty of oxygenated water, which has found to be anti-cancerous, antiseptic and has amazing detoxing properties to promote radiant health, beauty and mental well-being.
8. Dry Skin Brushing
This is a self-care practice that has been used since olden times but has only recently come to light in the modern world. Dry skin brushing involves holding a vegetable bristled brush in one hand and firmly brushing the skin all over the body in a circular motion towards the heart. It is highly effective in removing cellulite as it stimulates the skin and encourages blood flow to the top of skin, while applying pressure on the cellulite beneath the skin. People who regularly practice dry brushing are known to be youthful looking and have great skin. Many people with cellulite report great results after incorporating dry skin brushing into their daily pre-bath routine. Read 50 Fun Facts about Dry Brushing here!
9. Deep Tissue Massage
You can do a deep tissue massage on your thighs by using a pure natural oil with a thick consistency like avocado oil and firmly kneading the areas with cellulite using your knuckles and massage in a long strokes directed upwards towards the heart. You can also consider investing in a deep tissue massage tool to make it easier to apply consistent pressure on the cellulite areas without getting too tired too quickly.
10. Use a Natural Coffee Scrub
If you're familiar with cellulite, you must also be familiar with the ever-popular coffee scrub for cellulite that has been a sensational remedy for many cellulite sufferers. Not only does this scrub smell amazing, but it also has wonder skin benefits that help exfoliate, smoothen and reduce the appearance of cellulite. The best part is you can make this natural cellulite-busting coffee scrub yourself at home! Find the recipe here: How to Make a Coffee Scrub for Cellulite
Any other remedies you have to reduce the appearance of cellulite on thighs naturally? Please share below!