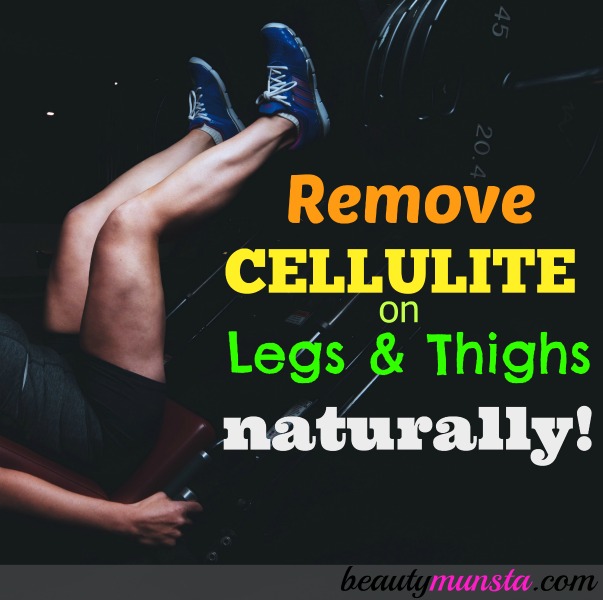 Have You Got Legs with Cellulite?
Cellulite is a term used to refer to the dips and dimples on skin that plague many people (especially women) in today's world. Technically speaking, cellulite occurs as a result of the connective tissues that hold onto and support the fatty deposits under the skin sinking downwards, and resulting in physical dents on the skin.
Since cellulite has a lot to do with the fatty deposits under the skin and the connective tissues that support them, it is no surprise that cellulite is most common in overweight and obese people. That's why one of the top ways to get rid of cellulite is exercise and weight reduction.
However, skinny people suffer from cellulite, too, and instead cellulite on the legs can be particularly troubling because it hinders you from wearing shorts or skirts with confidence. But instead of turning to conventional creams that claim to clear cellulite, why not first try some natural remedies for legs with cellulite instead?
Pictures of Legs with Cellulite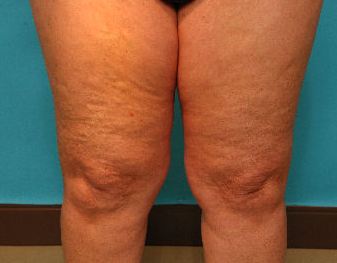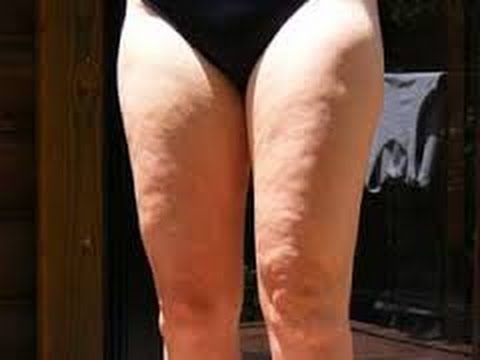 How to Remove Cellulite on Legs Naturally
1. Leg Workouts
Overall body exercise plays a key role in cellulite removal by stimulating lymphatic flow and drainage, which helps to draw off toxins and wastes away from the skin and thus reduces the appearance of cellulite on the skin.
However, when you are targeting cellulite on the legs, you can focus on specific exercises that tone the muscles in the legs, smoothen the connective tissue under the skin, increase the flexibility of tissues and promote taut and perky skin.
Make sure you incorporate the following leg exercises into your fitness regime at least 3 times a week:
Deep squats
Weighted lunges
Leg lifts
2. Myofascial Massage
If you have severe cellulite on your legs, consider visiting a therapist who specializes in myofascial massage (also known as myofascial release), which a deep tissue massage that helps effectively smooth out the myofascial layer containing connective tissues that is found under the skin.
Normally, this layer of connective tissues (the superficial fascia) has a neat structure, is thin and fibrous and smoothly glides over the structures it lies atop of. However, in those with cellulite, researchers have found that the superficial fascia are rough, thickened, inflexible and hold on to the underlying structures instead of smoothly gliding over them.
This is why some specialists claim that a myofascial release massage, normally routinely done in cases of joint injury and even in removal of scar tissue, can greatly improve the appearance of cellulite and help eliminate it altogether.
If you cannot see a myofascial massage therapist, don't worry, you can safely achieve the same effects at home by using a high quality foam roller on a daily basis all over your legs or other areas affected by cellulite like the hips and buttocks.
5. Coffee Grounds Scrub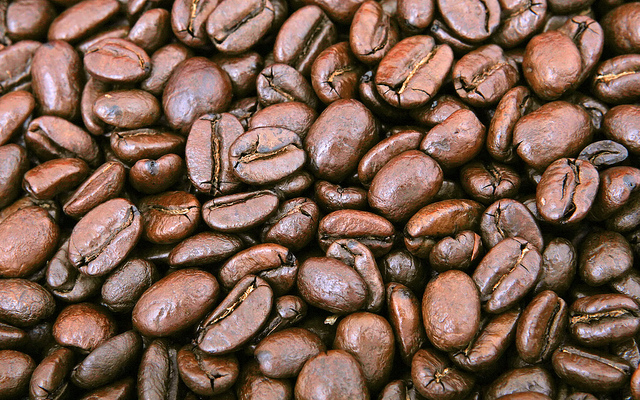 It sounds too good to be true, but it is! More and more women are turning to this refreshing and energizing coffee ground scrub that acts as the perfect pick-me-up for lumpy cellulite-stricken thighs, legs and more.
Coffee grounds are rich in fiber, which helps gently exfoliate the skin and stimulates lymphatic flow when massaged firmly in a scrubbing motion. It's also rich in caffeine, a powerful stimulating compound that increases blood circulation to the skin and has a tightening effect on pores.
There are many ways of making your own DIY coffee ground scrub, the simplest of which is as follows:
Ingredients
Method
Mix the above ingredients thoroughly and apply all over cellulite affected areas.
Deeply massage the coffee scrub into the skin using your knuckles and fingers.
Wash off with cold water and pat dry.
Check out my recipe: How to Make a Coffee Scrub for Cellulite
4. Wrap
Wraps are highly popular in the slimming world, in saunas and in beauty because of their evident benefits for skin. Without having to go to a spa, you can make your own homemade wrap for your legs with cellulite by using good old cling wrap and just a few natural ingredients. Here's how you can make your own cellulite-busting wrap:
What you need:
Directions:
Begin by nicely exfoliating your legs with a good scrub (such as the coffee scrub above) and pat your skin dry.
Now grind up your fresh tomatoes and extract the juice.
Get your clean cotton cloths and wrap them around your legs with cellulite (or other areas with cellulite) firmly. You can do this while sitting down in your bath tub with your legs outstretched.
Now drench the cloth with equal portions the tomato juice and coconut oil until all areas of the cloth are covered.
Using the cling wrap, securely wrap your legs with several rounds of the wrap, making sure there are no gaps through which the tomato juice/coconut oil mix can seep out.
Leave the wrap on for 15 – 20 minutes, remove and wash off your legs.
This wrap works in multiple ways to reduce and eliminate cellulite from your legs when used regularly (at least once a week). Tomatoes are rich in lycopene, a powerful antioxidant that helps stimulate collage production, which greatly reduces cellulite. Coconut oil is a powerful healing oil that is rich in nutrients and antioxidants that repair the skin. It is also a powerful moisturizer that will soften and smoothen your skin. When wrapped, the skin will begin to heat up and this will encourage blood flow to the top layer of skin, which stimulates the connective tissues that cause cellulite and allows them to tone up and smoothen out.
5. Essential Oils for Cellulite Removal
If you are serious about permanent cellulite removal (which has everything to do with your lifestyle habits), then you should really consider investing in essential oils that are good for cellulite removal. Essential oils are potent and concentrated extracts of the precious oils that are naturally found in plants parts such as the stems, flowers and leaves. Being so concentrated, essential oils are overflowing with antioxidants and rare compounds that are useful for a wide array of skin ailments including cellulite.
There are many essential oils out there from a variety of different plants and herbs but only some are found to be particularly useful for cellulite, such as grapefruit essential oil and cinnamon essential oil.
Read more: 6 Powerful Essential Oils for Cellulite
Mix cellulite-fighting essential oils with a healing carrier oil like flaxseed oil or coconut oil and vigorously massage in long stroking motions on the areas affected with cellulite such as the thighs and legs.