Cellulite is no news to many women and men alike in today's world. It is characterized by unsightly dimpled or 'orange textured' skin, which is formed as a result of excessive old fat deposits under the skin of the butt, thighs, back of hands and stomach. Although cellulite affects mainly overweight people, many slim people also complain of having cellulite too!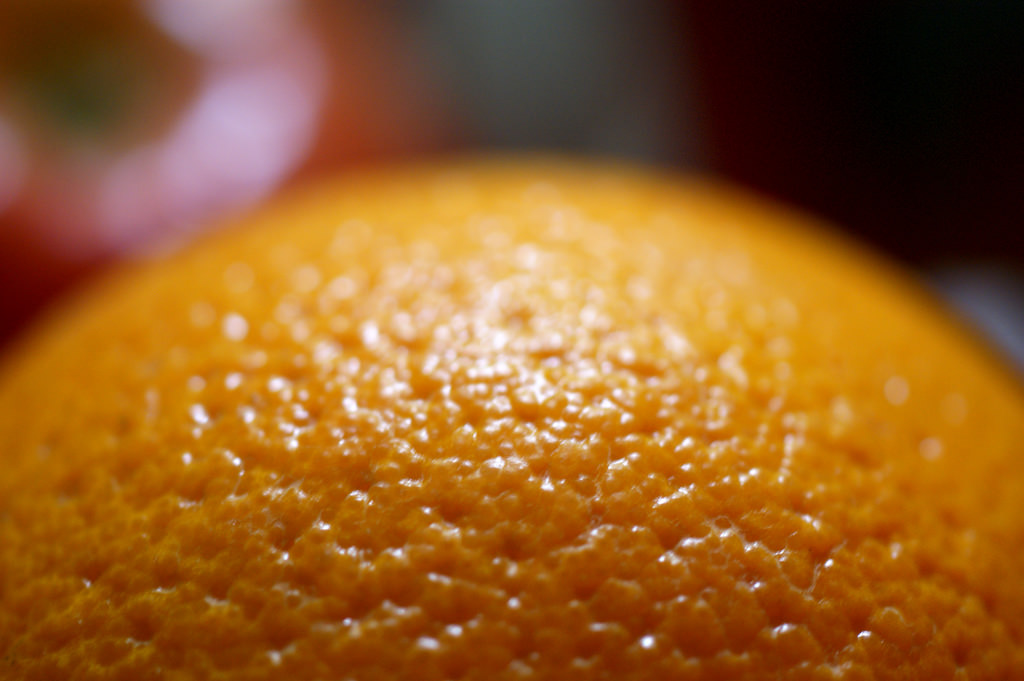 Below, let's look at some of the causes of cellulite:
What Causes Cellulite?
Some of the causes of cellulite are poor lymph circulation, being obese/overweight (for skinny fat people who have cellulite, it's usually the areas with excess fat that have cellulite), hormonal imbalance, poor diet, fluid retention, weak collagen structure (such in the case of sagging or droopy skin that is associated with aging) and certain medical conditions. Some doctors believe that there is a connection between cellulite and genetics and that nothing can be done to prevent it – which leads to the question:
Can Cellulite Ever Go Away?
Yes it can! And I don't mean through professional laser treatment but through natural remedies. You can easily get rid of cellulite using natural remedies and lifestyle changes such as:
✾ Including healthy fats in your diet, such as avocado, fish oils, olive oil and coconut oil, among others. Many packaged foods contain trans-fat, which is the bad fat that is artificially formed by adding hydrogen to vegetable oils to make them more solid at room temperature. Trans-fat found in hydrogenated oils not only raises LDL (bad) cholesterol but also leads to toxin accumulation and unhealthy weight gains that are causes of cellulite.
✾ Dry brushing, which promotes proper lymph circulation that helps movement of cellulite-causing toxins and wastes to the body's sites of elimination. This is a very effective remedy for cellulite! It's recently been hyped about a lot but it's actually an age-old practice that was regularly done by ancient civilizations. Read more about it in this fun post: 50 Facts about Dry Brushing. The way to dry brush is by using a long handle vegetable bristle brush to firmly 'dry' brush your skin (without water) in long sweeps towards your heart.
✾ Specific workouts to reduce excess body fat. In most cases, cellulite occurs due to excess fat collection in areas of the body such as the thighs, butt or back of hands, for both overweight and normal weight individuals. Exercises such as squats and kettlebell workouts target cellulite-prone areas, making them toned, firm and fit.
✾ Drinking enough water. Water helps flush out toxins and wastes from the body, which are known to cause a host of problems including cellulite. Aim to drink just enough water throughout the day and never let yourself get hydrated.
✾ Balance your hormones. Avoid hormone-disrupting chemicals in skin care products such as sodium laureth sulfate in shampoo and body washes as well as growth hormone-injected beef and factory eggs that all lead to rapid unhealthy weight gain and overload of toxins that gradually leads to cellulite along with other health issues.
Another effective remedy for cellulite is coconut oil! Check the 5 ways to use coconut oil for cellulite treatment below:
How to Use Coconut Oil for Cellulite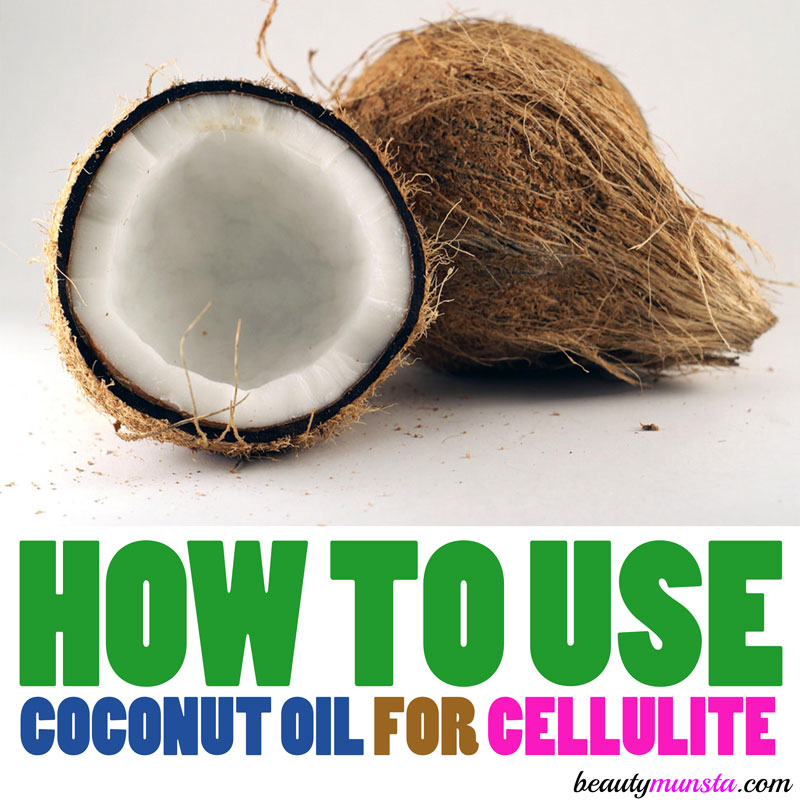 1. Consuming coconut oil
As mentioned above, coconut oil is one great remedy for cellulite, when taken internally. Although some people consume it by mixing some into their morning coffee or adding it to smoothies, I think the best way to use it is as a vegetable oil substitute for unhealthy and artificially processed oils like hydrogenated sunflower oil or canola oil. It's incredibly delicious when used to saute veggies! Coconut oil contains nourishing medium chain fatty acids (MCFA) such as lauric, capric, caprylic, stearic and mystiric acids, all of which promote healthy tissue.
2. Massage it every after a shower on cellulite-affected areas
Instead of your usual body lotion, use coconut oil straight from the jar, or mix it with some cellulite-clearing essential oils like grapefruit to make your own cellulite cream! This helps in promoting circulation which stimulates flow of lymph, helping move along wastes and toxins (that clump up and form cellulite) to the body's elimination sites.
3. Make a coffee scrub with coconut oil as the base ingredient
I've got an amazingly simple yet very effective coffee scrub recipe for cellulite right here on the blog! Coffee contains caffeine, which gets rid of fluid retention and puffiness as well as increases circulation in the body. Scrub the coconut oil coffee scrub for cellulite everyday or at least every other day, in conjunction with other remedies like working out, drinking enough water, etc, to see results.
4. Create an essential oil blend with coconut oil as the carrier oil
Essential oils like grapefruit, rosemary and geranium have special properties of reducing puffy skin, draining out excess fluids in the body, suppressing appetite and balancing hormones that all help reduce and prevent cellulite. Create an essential oil blend for cellulite by combining ½ cup of coconut oil with 7 drops of grapefruit essential oil, 5 drops of geranium essential oil and 5 drops of rosemary essential oil.
5. Dry brushing with coconut oil
Another popular cellulite remedy that many people use with successful results is to apply coconut oil before dry brushing. Instead of brushing directly on dry skin as is the norm, first apply some coconut oil on your body or cellulite areas and then brush over that.
Go ahead and use coconut oil in your cellulite-clearing journey and come share your experiences!