Lumpy dimpled and orange-peel textured skin can be reduced! How? Using essential oils of course! Here are 6 of the best essential oils for cellulite. Grapefruit essential oils is one of them!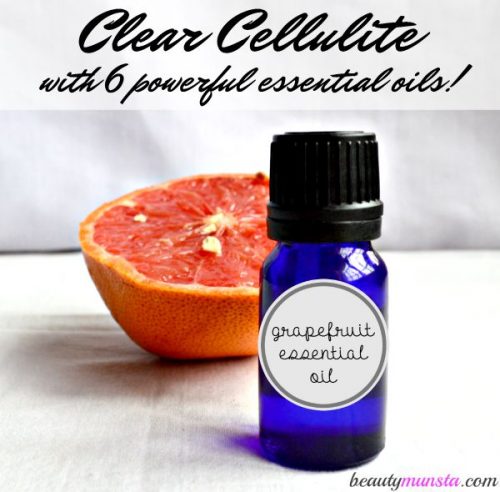 Many women suffer from cellulite – a skin condition characterized by lumpy, dimpled and orange peel textured skin. Cellulite forms in the top layer of the skin and can be caused by putting on too much weight, post pregnancy, hormonal/vascular changes,dysfunctional lymphatic system, aging, genetics and others.
Eliminate Cellulite: What You Can Do
Regular exercise. Make it a habit to do at least 15 minutes of workout a day to get your lymphatic system moving and to prevent sudden excess weight gain.
Lots and lots of water. Water helps flush out toxins and wastes that accumulate in the body and cause cellulite.
High fiber diet. Eating a diet rich in fresh fruits and vegetables is the answer to beautiful skin and a healthy body.
Use essential oils! In addition to doing all the above, another effective remedy to remove cellulite is by using essential oils in your skin care routine. Check out these 6 best essential oils for cellulite:
6 Essential Oils for Cellulite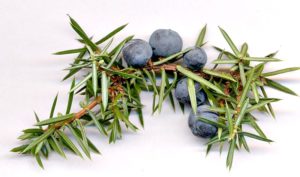 1. Juniper Berry Essential Oil
Juniper berry essential oil is probably the best essential oil for cellulite. It has incredible detoxifying effects and also reduces fluid retention, which help eliminate cellulite. It also helps activate slow growing tissues which promotes smooth cellulite-free skin!
2. Grapefruit Essential Oil
Grapefruit essential oil is rich in bromelain, a powerful anti-inflammatory enzyme that is also found in pineapple, that helps break down cellulite. It also helps reduce fluid retention and swelling which makes it one of the best essential oils for cellulite.
►In a 2 ounce amber glass bottle, add 12 drops of grapefruit essential oil and 1 ounce of jojoba oil. Shake well and deeply massage 1 tsp onto cellulite affected skin one hour before a shower.
3. Cypress Essential Oil
Also great for treating varicose veins, cypress essential oil increases blood circulation which helps move toxins and wastes out of the body, thereby preventing cellulite. It also helps reduce fluid retention by balancing the fluid levels in the body's tissues.
► Add 12 drops of cypress essential oil in 2 tbsp of raw shea butter and massage it in the affected area twice a day.
4. Geranium Essential Oil
Popularly known for its hormone-balancing effects, geranium essential oil is among the best essential oils for cellulite. It also stimulates blood circulation and helps detoxify the body by stimulating movement of toxins out of the liver and pancreas by opening the bile ducts for detoxification, hence helping eliminate cellulite & prevent more from forming.
► Geranium essential oil blends well with coconut oil! To make an anti-cellulite cream, just mix well 27 drops of geranium essential oil in 3 tbsp of coconut oil and transfer to a small mason jar. Apply twice a day to affected areas using clean finger tips.
5. Lemon Essential Oil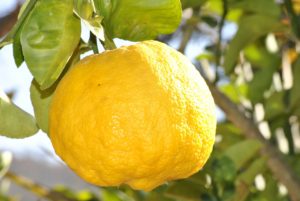 Lemon essential oil has detoxifying properties and it tightens and tones skin when used in a massage oil blend. It also help reduce the old fat cells that form cellulite when they solidify and harden due to the surrounding skin losing its elasticity. Caution: Avoid wearing lemon essential oil during the day as it is photosensitive.
► To ½ cup of safflower oil, add 25 drops of lemon essential oil and mix well. Apply a generous amount to your affected areas at night time before bed. Remember to cover your sheets with an old cloth to prevent oil stains.
6. Rosemary Essential Oil
Rosemary essential oil clears cellulite through stimulating circulation in the lymphatic system. A clogged up lymphatic system can worsen the appearance of cellulite. It also helps reduce puffiness and swelling as well as tones and firms the skin by increasing blood flow.
► Mix 24 drops of rosemary essential oil in 2 ounces of extra virgin olive oil. Use a dropper to place just a few drops of this oil blend on your palm and massage it onto your affected areas once or twice a day after a shower.
Take Care
➝ Never use essential oils 'neat' or undiluted on your skin since they are very potent. Always dilute with a carrier oil first.
➝ If using an essential oil for the first time, add a few drops to a carrier oil (2 drops in 1 tsp) and apply on your inner elbow to see it is safe for you to use. See: How to Dilute Essential Oils
➝ Always buy 100% pure and high quality essential oils!
➝ Avoid essential oils during pregnancy and breastfeeding.