Yes! You Can Get Rid of Cellulite Naturally!
Lumps, dips and dimples speckling large regions of the body such as the arms, thighs, legs, tummy and buttocks, otherwise known as cellulite are a modern-day menace that plagues many women (and even some men!) today. Not only do they prevent you from wearing the cloths you want to, they also affect body esteem and confidence just by wielding their dotty presence.
The good news is you can greatly reduce the appearance of cellulite and even get rid of cellulite completely by applying tried and tested natural remedies with great dedication and consistency.
Here are some powerful foods that can help you get rid of cellulite naturally, when used in conjunction with other remedies such as exercise, deep tissue massage, body scrubs and more!
22 Powerful Foods that Get Rid of Cellulite
1. Avocado: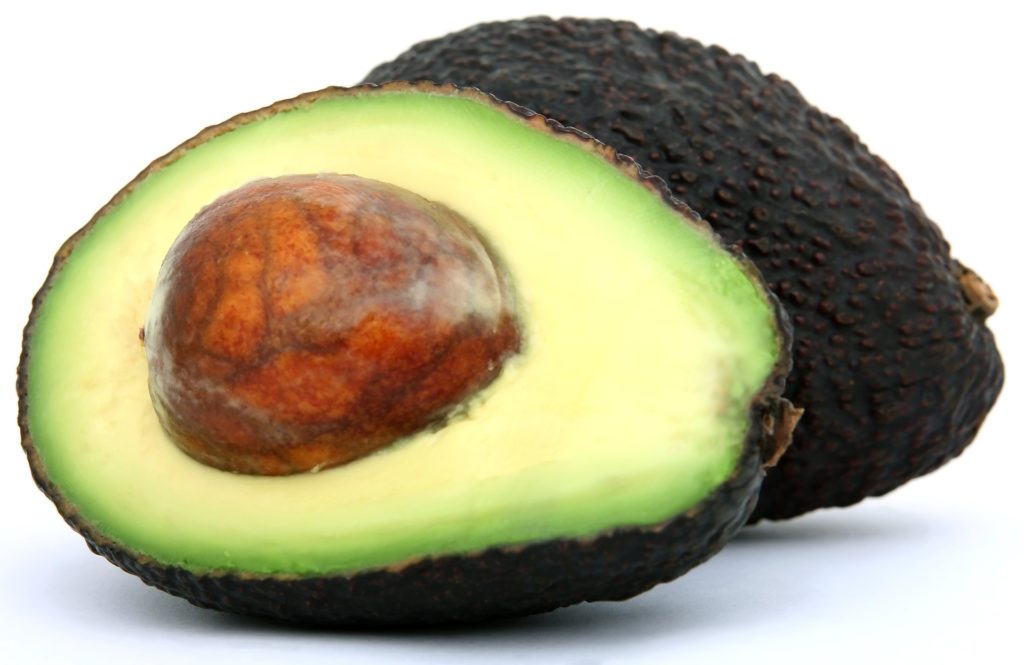 Cellulite is aggravated by excessive fat, but not the good kind of fat, which are found in ample amounts in avocados. Good fats in avocados nourish and nurture the body and help slowly eliminate the bad fats in the body. Avocados are special because they are the only fruit that contains monounsaturated fat, which actually helps lower bad cholesterol in the body! Avocados are also rich in vitamins that greatly enhance skin and hair health.
Ensure that you are replacing the bad trans fats and saturated fats in your diet (such as from hydrogenated vegetable oils, red meats, margarine and other processed fats) with good fats, which play a vital role in many bodily functions including supporting healthy skin (such as avocados, ghee, grass-fed butter, coconut oil and more), in order to reduce cellulite.
2. Apple Cider Vinegar:
The list of benefits of apple cider vinegar are overwhelming! It should come as no surprise, therefore, that apple cider vinegar is a remedy for cellulite, both when consumed internally, and also when applied topically on cellulite. To enjoy the cellulite-busting properties of apple cider vinegar, mix in 1 – 2 teaspoons of organic apple cider vinegar with 1 – 2 teaspoons of honey (optional) and take up to 2 times a day. It's also great for heartburn, reflux, indigestion and bloating, so it will help you feel great while doing wonders for cellulite-stricken skin. Related: Apple Cider Vinegar Superfood
3. Blueberries:
With a super high ORAC value (a metric that measures the quantity of antioxidants in a particular food), blueberries are a wonder food that you must make a part of your regular fruit intake. Antioxidants in blueberries (and other dark berries) help fight free radicle damage, which is the main culprit behind premature wrinkles and gray hairs. Blueberries can help promote supple, tight and elastic skin and ward of age-related cellulite that tends to show up as we grow older.
4. Bone Broth:
Bone broth is one of the best foods that get rid of cellulite, even though it's not that popular in the western world. Asians still savor bone broth today, and they are among the few who rarely experience cellulite, and they seem to remain eternally young, too! Hmm, maybe there is a connection, after all. Bone broth is rich in so many minerals that support health skin. It's also brimming with gelatin, which is possibly the number one source of collagen. Collagen is very important in maintaining supple, elastic, youthful, tight and taught skin, where cellulite is unheard of. Try to include bone broth as a part of your regular diet in order to banish cellulite for good. Related: 11 Beauty Benefits of Bone Broth
5. Broccoli:
This beautiful green cruciferous veggie whose florets resemble tiny trees are actually potent cancer fighters – so imagine what they can do to alleviate harmless cellulite! Broccoli is rich in vitamin C, E and B complex, among others, making it a wholesome helper for skin-related ailments including cellulite. Enjoy broccoli by lightly steaming it and sprinkling it with salt and pepper for an antioxidant-rich, cellulite-fighting meal.
6. Bell Peppers:

Also known as capsicum and cayenne, these peppers come in green, red and yellow colors and are rich in the compound, capsaicin, which give peppers their characteristic hot, fiery and spicy taste. Include these fiery vegetables into your daily diet in order to enjoy their fat-melting, metabolism boosting and circulation stimulating benefits. They may support cardiovascular health, keep you slim and trim and help you get rid of cellulite.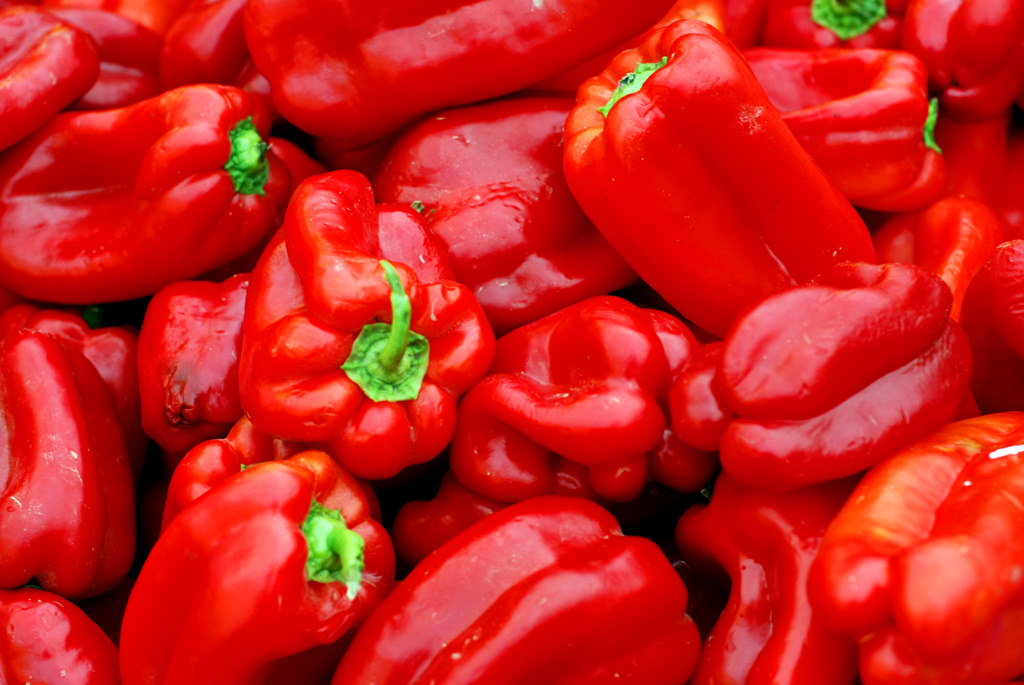 7. Cilantro:
Cilantro is a zesty, spicy leafy herb which is rich in chlorophyll, live plant enzymes, fiber, trace minerals and vitamins, all of which make it a potent detoxifying herb that can help fight cellulite. Make an Arabic salad by finely chopping up 1 bunch of cilantro and adding diced tomatoes, feta cheese and a squeeze of lemon and salt to taste.
8. Cinnamon:
Another powerful, yet tasty spice, cinnamon is harvested from the bark of the cinnamon tree, native to Sri Lanka and is packed with antioxidants that help fight aging from the inside out. You can enjoy the cellulite-busting properties of cinnamon by steeping it in boiling water for 5 minutes and enjoying some warming cinnamon tea.
9. Coconut Oil:
Coconut oil is a beautiful and nutritious oil that's extracted from the equally beautiful coconut trees native to South Asia. Coconut oil is one of the most healing oils known to man and is rich in many nutrients including good fats, vitamins and minerals that help bolster total body health and also reduce and get rid of cellulite. Incorporate coconut oil into your diet by simply replacing other cooking oils with coconut oil. You may also want to take some coconut oil mixed in your morning tea/coffee, as some people like to do it. Another delicious way to enjoy coconut oil is by using it in smoothies, where it will lend a creamy consistency and aromatic flavor.
10. Papaya:
This tropical fruit is rich in a unique enzyme called papain, and many studies show it helps significantly prevent and reduce tissue damage under the skin. Papaya is also a great fat-busting food and helps detox and cleanse the colon, all of which will significantly reduce the possibility of cellulite.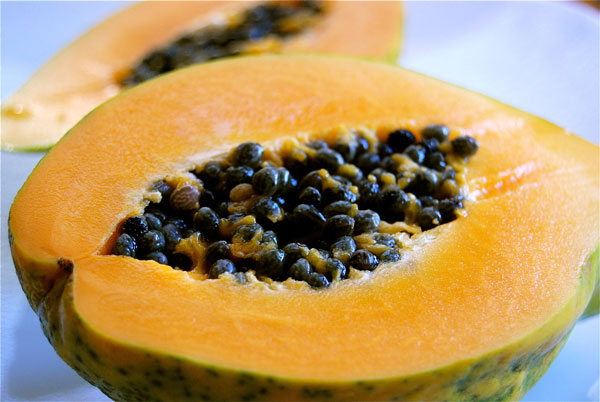 11. Ginger:
One of the most ancient herbs used by man for its medicinal and therapeutic properties, ginger is a root tuber that contains so many unique compounds such as gingerol, which are highly anti-inflammatory and contain disease-fighting, blood purifying and detoxing properties. Ginger can help cleanse the blood, stimulate more efficient blood circulation and greatly help reduce the formation of cellulite, from the inside out. Take some warming ginger tea or juice a piece of ginger and add it to your favorite drinks. If you're really hardcore, like me, pop a sizeable cube of ginger in your mouth and chew it as you go about your daily duties – this method saves a lot of time! 😉
12. Grapefruit:
All citrus fruits, including grapefruit are rich in vitamin C, a potent vitamin that annihilates free radicals and prevents them from doing great damage to your body cells, including the skin cells. Vitamin C also helps prevent premature aging, fosters collagen production and promotes elasticity of the skin. Drinking ½ a cup of pure grapefruit juice before meals is also a great weight loss remedy!
13. Green Tea:
Hailing from ancient Japanese culture, the humble green tea has gained roaring fame all over the globe – and with good reason! Green tea is rich in antioxidants and is a world-renown slimming drink. I think we're starting to notice a trend here – most of these foods that get rid of cellulite are rich in antioxidants and are great for weight loss! Green tea boosts metabolism and helps in the efficient breakdown of fat cells. It also helps in maintaining youthful skin, aka cellulite-free skin!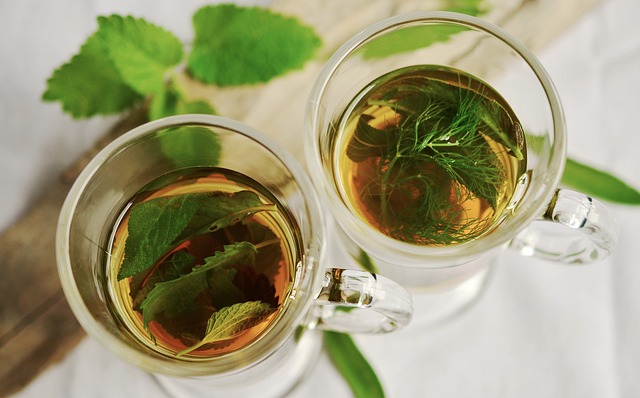 14. Kiwi:
Another vitamin-rich heavy-weight, kiwi is exceptionally rich in vitamin C, as well as some special enzymes, which help increase digestive juices, fight invading pathogens, boost immunity and promote youthful, radiant, blemish-less skin, free of lumpy, dimply cellulite.
15. Lemon Water:
Serious about getting rid of cellulite for good? Then you should make lemon water a permanent facet of your life. The correct way to drink lemon water is by mixing it in slightly warm water and drinking it first thing in the morning, on an empty stomach. This will help gently detox all organs of the body, including the skin, making it appear more youthful, radiant and cellulite-free!
16. Olive Oil
Widely used in Mediterranean cuisine, cold-pressed first extract olive oil is best, with a higher quantity and quantity of nutrients still intact. Olive oil is rich in the good kind of fat, just like coconut oil and avocado, so it lowers cholesterol, promotes cardiovascular and brain health and helps the body replace the bad fats which tend to lump up and contribute to cellulite.
17. Fennel:
Fennel is a powerful diuretic herb, which increases the rate of urination and thereby helps flush out wastes and toxins from the body. It also helps relieve gas, bloating and indigestion, promoting more efficient absorption of nutrients so that they can reach the skin and improve the health and function of the skin. Fennel tea also works wonders to reduce fluid retention, which helps reduce puffiness and reduces the severity of cellulite in the body.
18. Sea Fish:
Rich in lean protein, opt for sea fish instead of red meats, which are laden with saturated fats that contribute to cellulite. Sea fish are also a rich source of EFAs (Essential Fatty Acids) like Omega 6, which are proven to lift up sagging skin, prevent premature aging and improve your skins ability to retain moisture, thereby creating radiant, supple and healthy looking skin, hair and nails.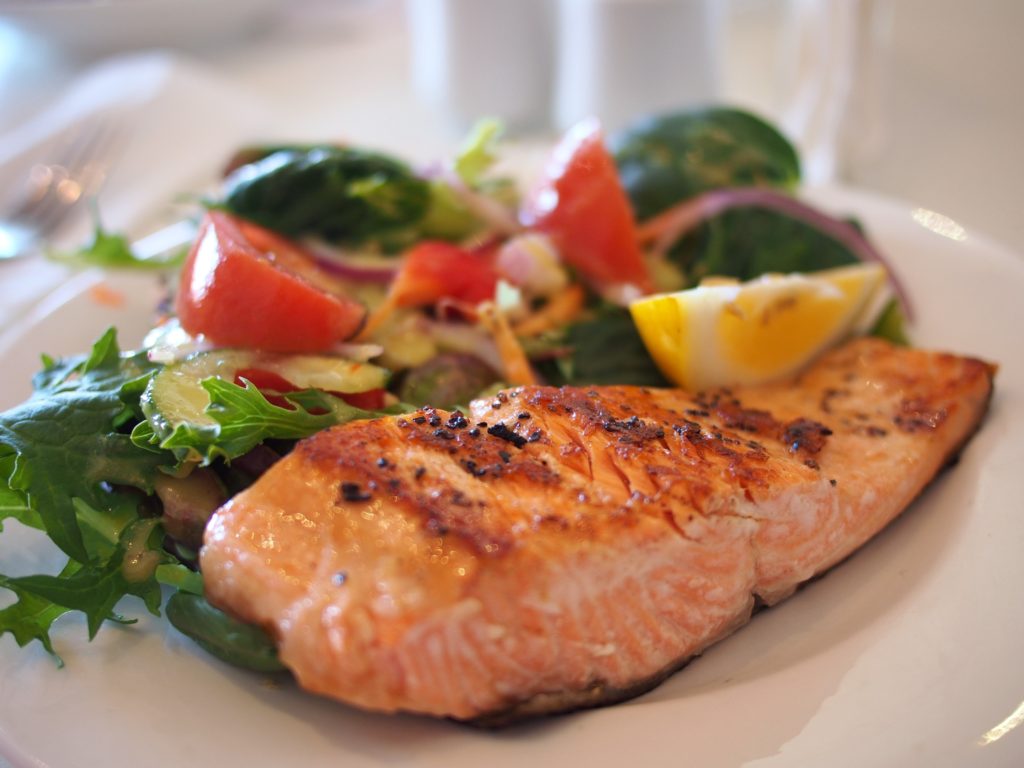 19. Yogurt:
Yogurt (especially grass-fed, organic yogurt) is bustling with probiotics and good bacteria like Lactobacillus, which are critical to gut health and help promote proper absorption of nutrients and efficient elimination of waste matter and toxins. Yogurt is a great superfood that you can enjoy for breakfast with some berries or other citrus fruits to get powerful protection from skin damage and to get rid of cellulite formation.
20. Sunflower Seeds:
Low in fat and rich in skin health promoting trace minerals such as phosphorous, zinc and magnesium, sunflower seeds are a great snack food that you can integrate into your diet instead of other junk foods like cookies and crisps. The high quantity of minerals found in sunflower seeds also support muscle health, which helps skin to appear more perky and taught, thus reducing the appearance of cellulite!
21. Watermelon:
Watermelon is a refreshing fruit to enjoy, especially in summer as it is rich in pure, alkaline water that hydrates the skin from the inside out. Remember dry skin tends to age faster and tends to show the underlying cellulite in a more pronounced manner, so water, especially alkaline water is very important. Watermelon is also rich in the enzyme, lycopene which give watermelon its characteristic pink-red color. Lycopene helps foster efficient collagen and elasticin production in the skin, making the skin more youthful and healthy and reducing the chances of developing cellulite.
22. Spinach:
This dark leafy green is rich in vitamin A, which is a powerful antioxidant that helps repair wounds and supports a healthy level of elasticity in the skin. The elasticity of our skin reduces as we grow older leading to saggy, thin skin, where cellulite is more pronounced. Try to eat at least one serving of spinach, or other similar leafy greens like kale, in order to support the elasticity of your skin and prevent cellulite.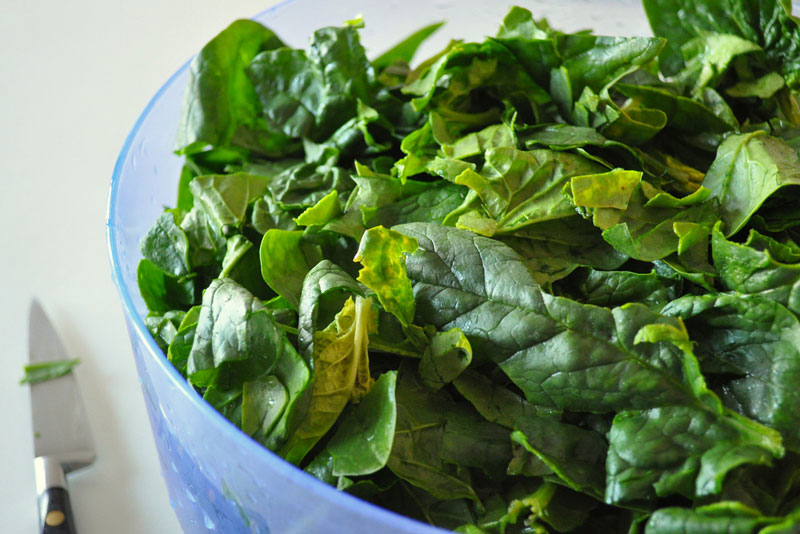 Stay Away from Foods that Create Cellulite!
As much as you add in foods that get rid of cellulite into your diet, if you still continue indulge in harmful foods that cause cellulite, it won't be of much help for cellulite treatment. So please don't let your efforts go to waste and make sure you greatly reduce or totally avoid these foods that contribute to cellulite formation, including:
Refined flours and refined sugars. These are stripped of their nutrients and in fact steal nutrients from your body in order to just get digested and eliminated by the body!
Caffeine. High doses of caffeine are harmful for bodily health because they dehydrate the body and slow down bodily functions as your body cells struggle to operate on low H2O quantities in the blood. Caffeine also acidifies the body, dries out the skin and makes existing cellulite appear worse than before.
Drugs and alcohol. It goes without saying that drugs and alcohol tax the body in many ways, poison the blood and create free radical damage so those looking to get rid of cellulite must totally give these up.