Step by step guide on how to apply vitamin E capsules for skin.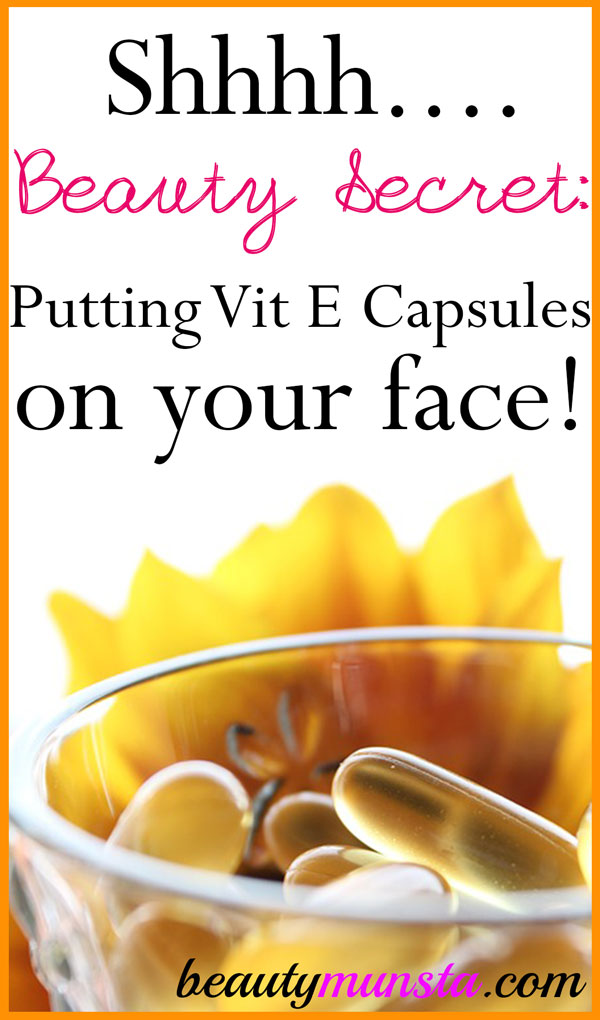 What Are The Benefits of Vitamin E Capsules for Skin?
There are many food sources of vitamin E, but for the convenience of busy people, vitamin E now comes in capsules. Usually these capsules are contained within a gelatin case, and are golden yellow in color.
Vitamin E capsules can be consumed internally or applied topically on to the skin. But before we look at the steps guiding you on how to use the capsules directly on skin, find out which skin conditions vitamin E can help treat and heal!
Here are the benefits of Vitamin E capsules for skin care:
Deeply moisturizes the skin
Eliminates acne, spots and pimples
Protects and heals sun damage on skin
Potent anti-aging effects
Heals wounds
Prevents scarring from wounds
Reduces the appearance of scars
Diminishes dark spots on skin
Prevents and reduces stretch marks
How to Apply Vitamin E Capsules On To Skin Directly
Now that you know how amazing vitamin E is for your skin, let's look at how to apply vitamin E capsules directly on to the skin:
Prick it! Using a sterile safety pin, prick 1 or more vitamin E capsules carefully.
Squeeze it! Get a small dish and squeeze the capsule to extract all the vitamin E oil contained within. Make sure your dish and all other tools used are clean and dry.
Dilute it! Vitamin E by itself is very potent so it must be diluted with a carrier oil such as olive oil or jojoba oil. Use a rule of 1 vitamin E capsule for every teaspoon of carrier oil. Mix well with a clean tooth pick.
Apply it! Now apply it to the areas that need healing. This includes acne spots, stretch marks and others.
Work it! Gently massage the area that you have applied the oil onto with your finger tips. This will stimulate blood circulation and speed up the healing process.
More Vitamin E Goodness: