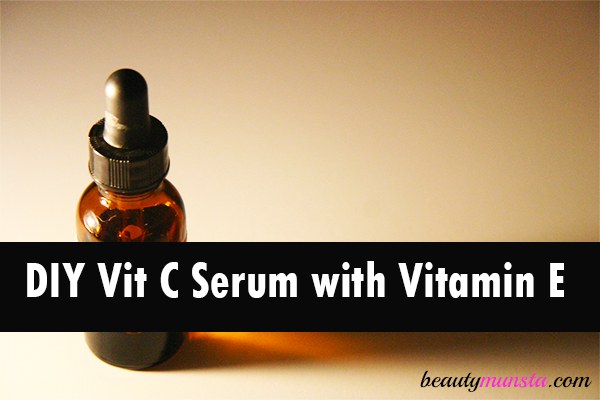 Vitamin C Serums Promise to Keep You Looking Young Forever
Growing up, my mother never let me wear any makeup or even any sort of skin products for that matter. But it never really bothered me since I was a care-free tomboy and my skin was pretty good to me even though I didn't take much care of it.
Things changed the summer I turned 19, had a brand new job and new-found independence. Armed with money from my first pay check, the first thing I did was walk into a cosmetics store and splurged it all on makeup products, skin care products and anything else the sales lady convinced me to buy. Call me young and dumb, but I walked out of the store almost 1 hour later with empty pockets and heavy shopping bags full of things I never even needed.
One of the shiny new items I had bought was a Vitamin C Serum that promised to keep you looking young forever. Boy, oh boy was I excited about that one! When I opened the product, I was hit with a strong synthetic fragrance that was so off-putting, I almost threw it away! After I applied it on my skin, I felt so disgusted by the sticky, thick and oily consistency of the serum but I paid almost $80 for it so I had to swallow my pride and forced myself to use it – only for about 2 more days. After that I couldn't take it anymore!
Suffice it to say I was so disappointed with the products I bought and this is one of my turning points in life where I turned to nature to cater for my skin needs in the safest, most beautiful way possible.
Benefits of Vitamin C Serum on Skin
Why use a vitamin C serum at all? Well, there's plenty of reasons why a vitamin C serum is a must-have item in a good skin care regime. It can help significantly slow down the aging of skin on the face and neck and make you look younger, longer.
It also helps even out the skin tone, reduce hyperpigmentation and make skin appear brighter and tighter. Vitamin C also stimulates collagen production, repairs and heals the skin cells at a more efficient rate and fights free radical damage.
How to Make your Own DIY vitamin C Serum with Vitamin E
It's surprisingly easy to make your own DIY vitamin c serum with vitamin e at home, at a fraction of the price of those fancy-schmancy branded serums that contain toxic preservatives, artificial fragrances, synthetic stabilizers and god-knows-what-else.
The recipe below is as simple as it gets, there's absolutely no need to complicate things for yourself. However, I must mention that there are some KEY POINTERS that need to be kept in mind as far as a homemade vitamin c serum is concerned. I'll be talking about these pointers at the end of the article and I hope they'll help you understand the serum better and help you get the most out of it.
Ingredients
Directions
Dissolve the vitamin C powder in the organic rose water by stirring it with a non-metal spoon until it is fully liquefied. If you have vitamin C granules, consider powdering them in a coffee grinder to make it a fine powder. This will help you save time dissolving it.
Once fully dissolved, add in the vegetable glycerin and vitamin E oil and stir those in until fully combined.
Using a small funnel, transfer your mixture into a dark tinted glass dropper bottle.
Now drop in your essential oil (if using), screw on the lid and shake vigorously to ensure the oil gets mixed.
Your DIY Vitamin C serum with vitamin E is now ready for use!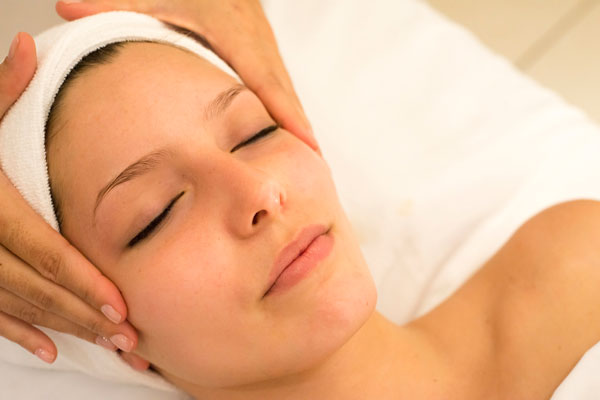 Role of the Ingredients in the Serum
→ Vitamin C (L-Ascorbic Acid): Bolsters collagen production, helping retain the elasticity of the skin, preventing premature aging and sagging of the skin, brightens the skin and promotes repair and regeneration of skin cells.
→ Rose Water: Rich in vitamin C, balances the skin's pH, tones the skin by working as a natural astringent, reduces inflammation and redness of skin.
→ Vitamin E: Heals and repairs skin and is mainly added to this serum to increase its shelf life.
→ Lemon Essential Oil: A powerful citrus oil, lemon essential oil is known to brighten skin, tighten pores and boost collagen. It has a neutral pH balance and will not affect the pH of your DIY vitamin C serum.
Key Pointers to Keep in Mind
✾ Storage: Store your Vit C serum away from direct sunlight, in your refrigerator to increase shelf-life. The serum will keep for 1 – 2 weeks, thanks to the addition of Vitamin E.
✾ Container: Use a dark glass bottle, to prevent UV damage. Preferably use an amber dropper bottle to minimize exposure to air as much as possible.
✾ Color: The color of the vitamin C serum should be clear. If your serum starts turning yellow or brown, this is an indication of oxidization and you should immediately stop using it. Many companies actually color their serums orange in order to disguise any oxidation – just like the vitamin C serum I bought that was a bright orange color.
✾ Usage: The best time to apply this serum is AT NIGHT. Using it in the day time is simply not wise if you will be stepping out into the sun because vitamin c is photosensitive and will react on the skin. Besides, night time is when the skin does most of its regeneration work, so it's perfect to apply the serum at this time.
✾ Amount: Only a little bit of the serum is needed for application on your face and neck. So if you think the ingredient proportions are too small, don't worry, so little is needed that it will last you for the full 2 weeks.
✾ pH: If you fancy some chemical testing, why not get yourself pH testing strips to confirm the pH (acidity/alkalinity range) of your serum from Day 1 to Day 14. Remember the pH of the skin is naturally acidic so a pH level of 4 is ideal for your serum. If you test and find your serum to be less than this (meaning more acidic), it will irritate your skin, so add a pinch of baking soda to raise the pH.
✾ Vit C %: Research show that you need at least 10% of vitamin c to bolster collagen production. At the same time, it should not go above 20%, whereupon it can get irritating. The ingredient ratios given in this recipe give a vit c percentage of 10%.
✾ Skin Sensitivities: For sensitive skin, reduce the quantity of vitamin c in the recipe and slowly work your way upwards. But do not add more than the recommended amount of vitamin c because it will irritate your skin.