Guys, you gotta learn how to make your own DIY makeup setting spray with witch hazel!
Makeup setting sprays are the secret to perfect makeup, am I right? It helps 'set' your makeup and leaves your skin looking dewy yet matte.
But I don't know if it's just me but buying makeup setting sprays seems like kind of just spending money without a care. I mean you buy a small bottle of makeup setting spray for like $20?! Yet you can actually make a bottle for less than $2?
Check out this easy effective DIY makeup setting spray with witch hazel to see how amazingly cheap it is!
DIY Makeup Setting Spray with Witch Hazel
Before we look at the ingredients, why witch hazel? That's because witch hazel is a natural astringent which shrink large pores and tighten skin. It is also an antibacterial agent that helps disinfect skin. It's good for firming and toning skin!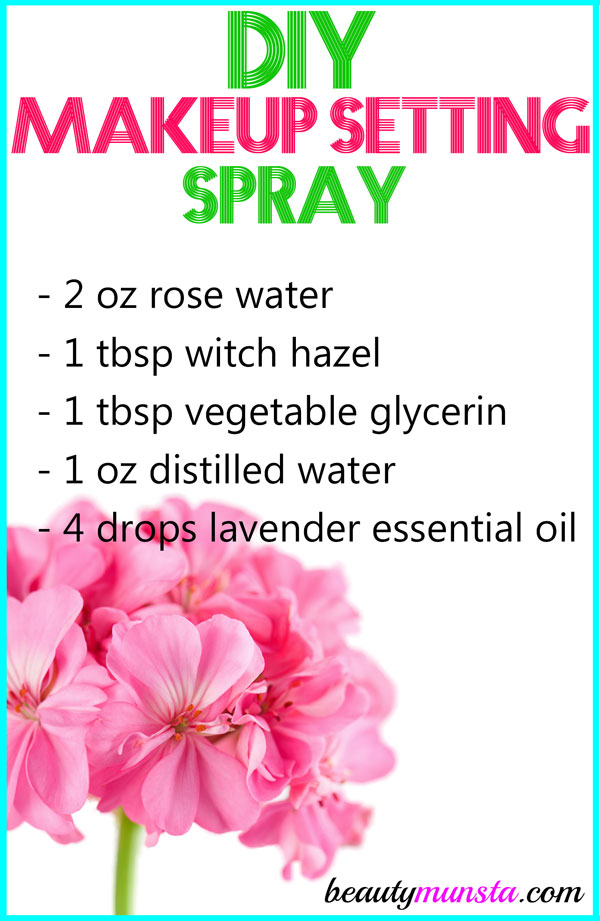 Ingredients:
2 oz rose water
1 tbsp witch hazel
1 tbsp vegetable glycerin
1 oz distilled water
4 drops lavender essential oil
Small funnel
4 oz spray bottle
Directions:
Using a small funnel, pour 1 tbsp each of witch hazel and vegetable glycerin to your spray bottle.
Next add 1 oz distilled water and 2 oz rose water.
Finally, add 4 drops of lavender essential oil.
Cap the bottle tightly and shake well to mix everything up.
Store in a cool dry place. You may store it in your bathroom cabinet, vanity table or even the refrigerator.
Spray 6-12 inches away from your face, with your eyes closed.
Let it dry and voila! Your makeup is set!
Other DIYs You'll Love
Try this DIY makeup setting spray with witch hazel and come share your thoughts on it!