Have you ever thought of making a DIY green tea hair spray? I have a good & easy recipe below!
Green tea is good for many DIY beauty products. I've talked about How to Make Green Tea Toner for Oily Skin before. It has natural astringent properties that balance sebum.
A DIY green tea hair spray also does a lot for beautiful hair. Here are the things it does:
Reduces oily hair
Reduces dandruff
Softens hair
Prevents premature graying of hair
Stengthens the hair shaft
Seals hair cuticles
Promotes shiny hair
Conditions hair
Supports healthy hair growth
You can use green tea all on its own as a hair spray but adding any ingredients can control its astringent benefits (that don't help dry frizzy hair) and boost the nourishment of the hair spray more.
DIY Green Tea Hair Spray Recipe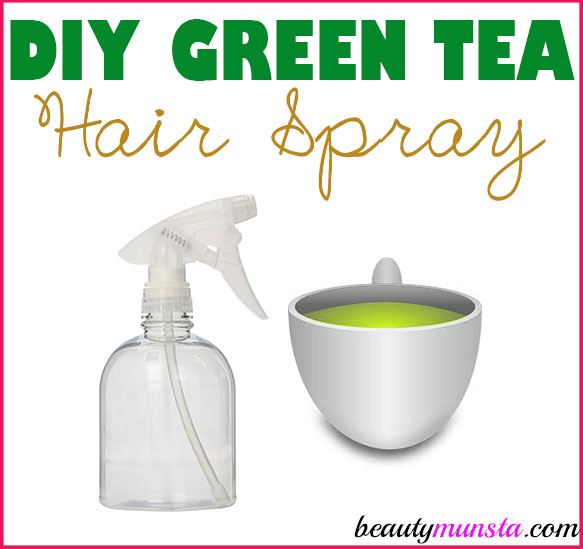 What you need
Directions
Make the green tea by steeping 1 tea bag in 1 cup of boiling hot water for 15 minutes.
Let it cool down completely, then pour the tea into a spritz bottle.
Add the vegetable glycerin and 4 drops each of lavender and lemon essential oils.
Close the bottle and shake well to combine. Store it in the refrigerator.
Spray the tea on your roots to keep your scalp healthy. You can also spray it on your hair length to control oiliness. I'd use it as a leave-in conditioner. But you can use it for any other purpose, for example as a non-oily hair moisturizer or for oily hair, and for dry hair, use it as a hair mist before sealing it with something heavier like shea butter.