Here are the reasons why I stopped using coconut oil on my skin and may be you should, too.
Why I Stopped Using Coconut Oil on My Skin
Remember when the coconut oil trend took over the world by storm? Coconut oil was literally touted as the cure all for everything. And I mean, EVERYTHING. Now before I go any further, I want to make it clear that I am in no way bashing coconut oil. It's truly amazing. I still use it on my hair. I still cook with it (on low temperatures) and I might even add it to my bullet-proof coffee sometimes, in place of grass-fed butter.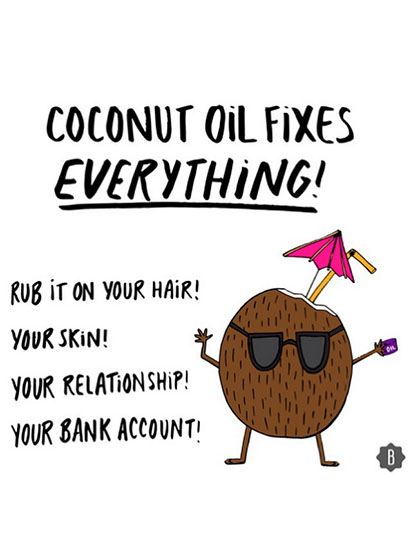 In my late teens, when I got "crunchy", ditched all the toxins and decided to go all-natural, I replaced all my cosmetic skin care products for the one and only – COCONUT OIL!
I would apply it several times a day on my face, hands and body. I did hot oil hair treatments with coconut oil. Although I first experienced an acne breakout after applying coconut oil on my face, I refused to believe that coconut oil was to blame. I kept at it and after a few weeks, my skin stabilized and I merrily went on with my ritualistic coconut oil applications.
Then after a few years, the nasty truth about coconut oil started emerging. Some health bloggers told us to immediately stop cooking with coconut oil. We were told that coconut oil has a low smoking point and that it should not be used for cooking. Shockingly, the American Heart Association revealed that coconut oil is unhealthy. It has very high levels of saturated fat (even more than butter
and beef) and LDL (bad cholesterol). Suffice it to say, I immediately switched to grapeseed oil and sesame oilfor most of my cooking!
But I didn't stop using coconut oil on my skin. Nope. I continued using it. To the extent that one of my friends advised me to stop lathering myself in coconut oil. Her reason? It's too high in bad cholesterol. Lol! I laughed and told her that applies to ingesting coconut oil, not for applying on skin. I continued using coconut oil on my skin even though it made me more prone to breakouts.
Coconut Oil Isn't As Good As You Think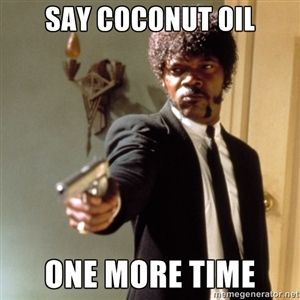 During my pregnancy, I suffered from really bad dry skin. I experienced dry skin all over my body, from my face all the way down to my toes. The dry skin was so bad that it actually hurt and would keep me up at night. Naturally, I reached out for my tub of coconut oil and kept applying it on my face, hands and legs. I came to realize that coconut oil wasn't helping. That's the moment I made a tough call – coconut oil had to go.
Just in case you're wondering, I replaced coconut oil with shea butter, jojoba oil and argan oil for all my skin care needs, and I couldn't be happier!
Why Coconut Oil Is Bad for Skin

Amidst all the cries about how freaking awesome coconut oil is, you will find some lone voices talking about how coconut oil ruined their skin. Here are some of the reasons they cite for why coconut oil is bad for skin:
Coconut oil clogs the skin
Has a high comedogenic rating
Causes acne and pimples
Tans the skin
Darkens the skin
So many people tried to love coconut oil and they couldn't. And that's okay! Everyone is different! What works for you, may not work for someone else. One man's poison is another man's treasure. If you love using coconut oil on your skin and it works for you, by all means, use it! But if coconut oil is not working for you, then you have the exciting journey of finding out what your skin actually loves.
I still love coconut oil! I use it in my weekly hot oil treatments for hair growth. Only useorganic coconut oilbecause you want the best for your body and health. Oh, and how could I forget! I use my coconut oil deodorant on a daily basis!
Tell me something. What are your reasons for not using coconut oil on skin?