Confused about what to eat for to balance your hormones? Here's a list of the top 10 foods to eat to regulate hormones.
An Introduction To Hormones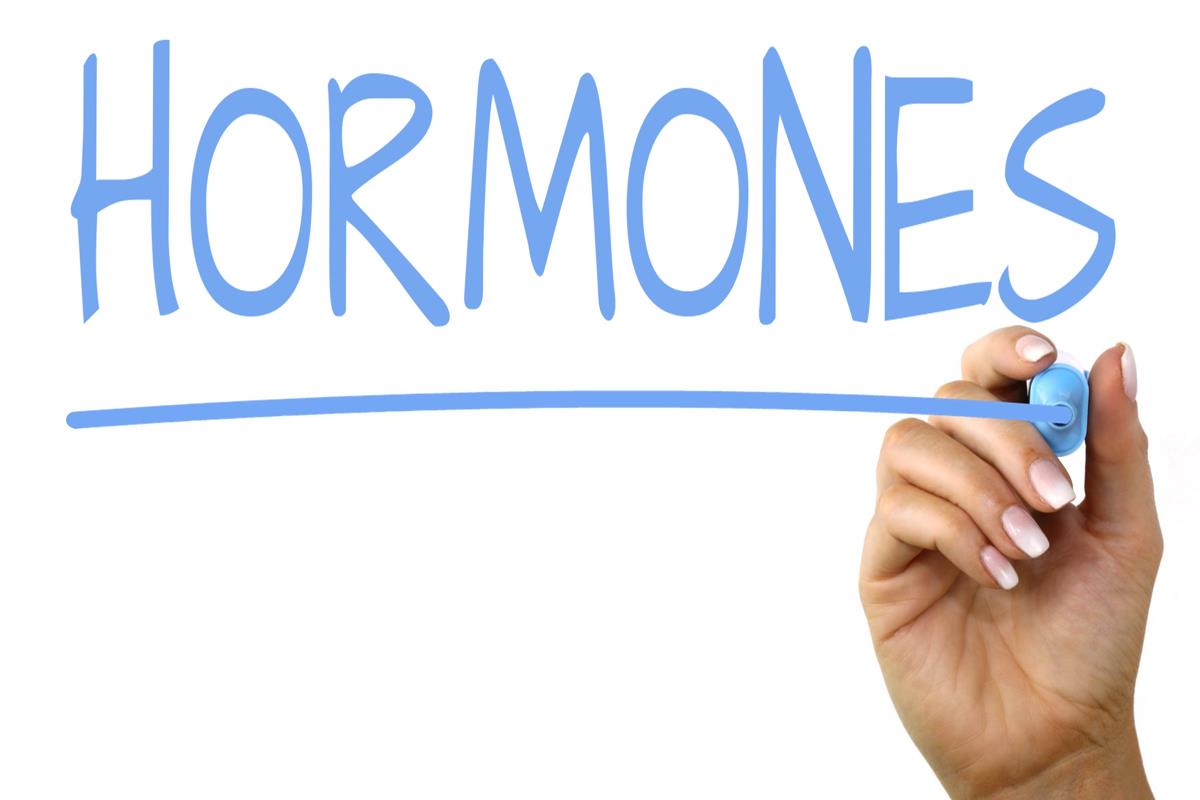 In simple terms, hormones are those chemical messengers that are secreted by the body's endocrine system. They travel throughout the body by way of blood circulation, along with other body fluids to all the vital tissues and organs. Once they reach the designated organs, they control, modity and regulate the functions of those organs.
The body's endocrine system works in tandem with its nervous system to control some very crucial bodily functions such as growth, sexual function and development, metabolism and moods.
For instance, the thyroid gland secretes two major hormones – thyronine and thyroxine that affect the metabolism of almost every cell in your body.
Hormones also supply your body with the energy it needs and transfer information from one set of cells to another.
This article will highlight the concepts of hormonal imbalance and the food to eat to regulate hormones, in case there is a hormonal imbalance.
Consequences Of Hormonal Imbalance
There are many reasons for hormonal imbalance, but the main one is impairment of a hormone-secreting gland. Even a slight hormone imbalance creates problems with sexual development, bodily growth and metabolism.
Notable diseases of the endocrine system include diabetes, osteoporosis and growth disorders. Moreover, imbalances in estrogen and testosterone hormone production that regulate our reproductive cycles are likely to result in infertility also. Now you know that hormones regulate most of our feelings and sensations and their imbalance could lead to disturbed water and electrolyte balances in the body accompanied by fluctuating blood pressure.
But the good news is hormone imbalances are correctable by way of certain foods to eat to regulate hormones.
10 Foods To Eat To Regulate Hormones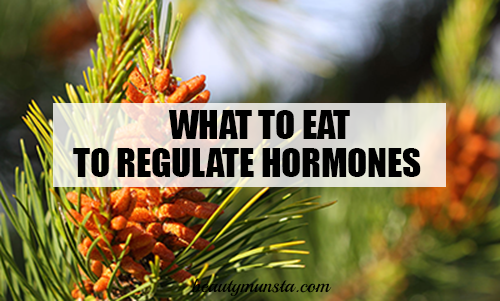 Here are the top best foods to eat to regulate hormones:
1. Avocado:
This creamy, light green fruit is extremely rich in fiber, potassium, magnesium, vitamins B & E, healthy fats and folic acid. It aids the body to absorb and utilize nutrients effectively. Avocadoes are excellent for the skin as they enable the prompt and proper release of hormones that keep the skin healthy and glowing. Consumable as a smoothie or in salads, avocadoes are a tasty addition to your diet.
Pro Tip: Half an avocado consumed daily is known to correct hormonal imbalances.
2. Maca Root:
The maca root, a radish family tuber found commonly in South America, is a grand source for iron, calcium, potassium, fiber and proteins. It helps regulate the pituitary and hypothalamus gland functions. Available in capsules or powder form.
Pro Tip: Consume 2-3 tablespoons of the powder by adding to fruit smoothies, cereals or oatmeal. However, do not consume if pregnant.
3. Organic Vegetables:
Spinach, Broccoli and Kale are three great organic vegetables that are known to correct hormonal imbalances. Broccoli for instance, is super rich in anti-oxidants, Vitamins A, B6, C & K; minerals such as iron, calcium, manganese, zinc and copper. Organic vegetables reduce painful cramps, bloating, water retention and also regulate mood swings. They improve estrogen metabolism to keep the skin firm and prevent wrinkles and sagging. Best eaten steamed, or as ingredients in soups and salads or in smoothie form.
Pro Tip: A daily consumption of half a cup of mixed dark green organic vegetables that also include collard greens, asparagus, cilantro, cabbage and cucumbers is also ideal.
4. Wild-Catch Salmon:
This excellent fish contains large amounts of Omega-D3 fatty acids and Vitamin D. Its anti-inflammatory properties curb skin conditions like acne and eczema. Also stimulates the heart and brain. Best consumed once or twice weekly in 4-ounce servings. Other fresh-water fish like tuna, sardines, trout and mackerel may also be consumed to correct hormonal imbalances.
5. Almonds & Walnuts:
These super-nuts are rich sources of anti-oxidants and proteins and are known to balance and improve hormonal secretions throughout the body while also improving metabolism and preventing acne to keep the skin glowing. These also tackle mood swings, anxiety and depression. Great for adding to salads or edible as a snack in between meals.
6. Liver:
A great source of anti-inflammatory Omega D3 oils, vitamins A, B & D, zinc, calcium, magnesium and iron, liver when eaten as a food or in the form of pate works wonders for the skin and in correcting hormonal imbalances. You can grind it and mix into dishes as a sauce or eat it boiled also. Liver is available in tablet form and is best consumed twice or four times weekly.
7. Spirulina:
Categorized as an algae, this blue-green fresh-water plant is commonly found in the ponds and lakes of Hawaii and Mexico. Rich in potassium, calcium, magnesium and fatty acids, Spirulina is a proven super food that balances hormones while also preventing inflammation. Is consumable by itself in powder form which can be mixed with plain water or protein and/or fruit shakes like banana, mango or pineapple. Also available in tablet or capsule forms.
Pro Tip: The ideal time to consume Spirulina is during the mornings or at noontime. It's also advisable to drink a glass of plain water after taking Spirulina as it discolors your teeth and mouth.
8. Egg Yolks:
Eggs from free-range chickens that are bred on organic foods are highly recommendable as their yolks are extremely rich in Vitamins A, B2, D & E, iron, calcium, phosphorus and choline. These are known to correct reproductive hormone imbalances and contribute to healthy skin. 1 – 3 eggs a day make a huge difference to the health and strength of the body.
9. Coconut Oil:
Rich in good fats, coconut oil produces and maintains healthy hormones in the body. It creates hormonal balance by processing and eliminating hormones. The lauric acid present in the oil promotes healthy skin, speeds up metabolism and kills disease causing virus and bacteria.
Pro Tip: Can be consumed by itself, or mixed with tea/coffee, as a cooking medium or for baking or bended into smoothies. 2-3 tablespoons consumed daily does the trick.
10. Tomatoes & Sweet Bell Peppers:
These super-fruits are not only anti-oxidant rich but also contain flavonoids, calcium and Vitamin C that help generate healthy hormones and in maintaining their balance. Add them to any salad or dish make sandwiches with them. Have them in soup form or in pickles and chutneys. Bell peppers eaten raw are the most effective. Both fruits are edible daily to your heart's content.
Which are your favorite foods to eat to regulate hormones? Do you have any other foods to add to the list? Comment below!
More Hormone Balance Help