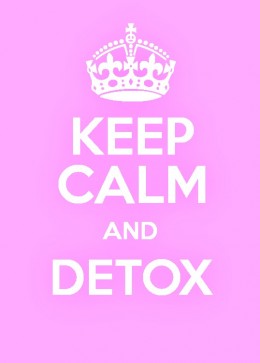 It was 5.30 in the evening when I dragged myself into my dark room, threw myself into bed and began weeping like an ailing banshee. After 3 grueling months of enduring recurring acute sacroiliac pain, being diagnosed with deficient vitamin D levels and attending weekly physiotherapy sessions that weren't seeming to help, it was no wonder that I was spontaneously bursting into tears, without warning, at any given time of the day. To top it all off, I was already struggling with weight loss issues. This was not the kind of life I wanted to be living in my early 20's! I mean, isn't this the age where I should be literally bursting with energy, joy and zest for life?! I should be having a blast at college, running the party with my friends and camping, traveling and driving around town in the wee hours of the night! Then why the heck was I finding myself crying myself to sleep every night and experiencing body pain and fatigue like a 70 year old grandma?!
And yes, I had already been to several doctors, got my blood work done, begin given different diagnoses, and none of them was helping me get rid of the 'cause' of my problems! It didn't take me long to realize that doctors just offer you treatment for your 'symptoms'. The more I visited different doctors, the more I started doubting the modern medical system! Treating the symptoms is nothing other than suppression of your body's outcries for help, while the root cause of the problem keeps exacerbating.

With an unhealthy diet, lack of physical exercise, flue shots and an unnecessary list of expensive prescription medicine, it's safe to assume that my body is filled probably filled with toxins that need to be flushed out. Acne, constipation and depression are just some of the outward signs of toxin accumulation that I was experiencing on a daily basis. You know what, I've had enough of this madness! It's time to take matters into my own hands! Here's my guide to a gentle detox diet that I intend to follow and follow-up as a busy student on a budget.
1. Apple Cider Vinegar – Morning Drink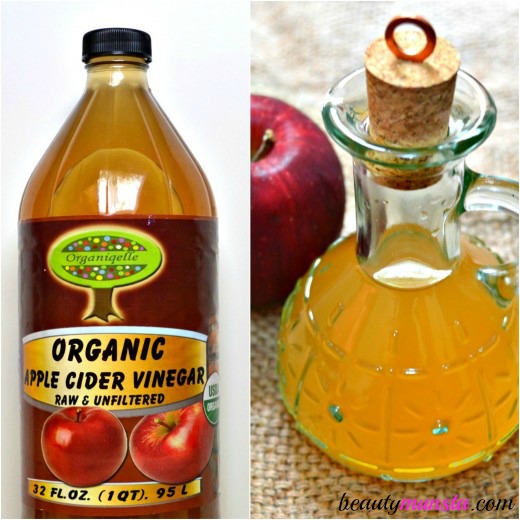 Before I even get started on the wonders of apple cider vinegar (ACV) for detoxification, I need to make clear that the ACV we're talking about here is not the synthetic bright red vinegar that you easily find in stores. Only look out for natural, unfiltered and organic ACV with the 'mother' still intact.
Now that we've got that out of the way, a great way to kick-start your detox for the day is taking 2 teaspoons of apple cider vinegar in one glass of warm water. Sweeten with organic honey if you like, but I usually take it unsweetened with a squeeze of lemon. Taking this in the morning completely eliminates any fatigue and has been a great replacement for my morning caffeine cravings.
Apple cider vinegar has been used since ancient times and is an all natural remedy for chronic fatigue, headaches, inflammation and weight loss. It cleans out the lymphatic system, kidneys and total body and is a definite essential on the gentle detox diet.
2. Detoxing Teas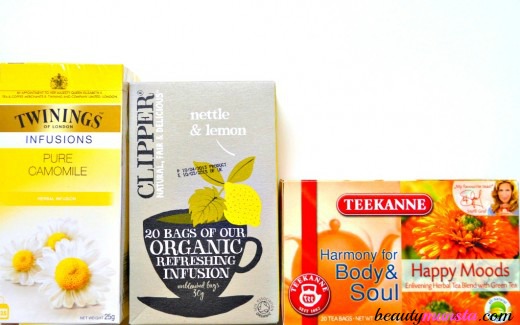 Drinking holistic herbal teas is a great way to detox yourself, while enjoying the warmth and satisfaction of sipping a cupful of steaming goodness. When you make tea (obviously caffeine-free), the hot water is a carrier for those healing herbs. I'm already drinking green tea, ginger tea and fennel tea, and I recently bought myself chamomile tea, a Harmony blend tea from Teekanne, with lemongrass, ginger, corriander and more, and nettle tea from Clipper with lemon.
Chamomile tea is best known to soothe anxiety and calm the body, but it also helps to detox the body, relieves insomnia and depression. Nettle tea reduces inflammation, stimulates the lymphatic system and promotes detox by supporting the kidneys.
Other great detoxing teas include dandelion tea, milk thistle, peppermint and chicory tea, to mention but a few.
3. Healing with Soups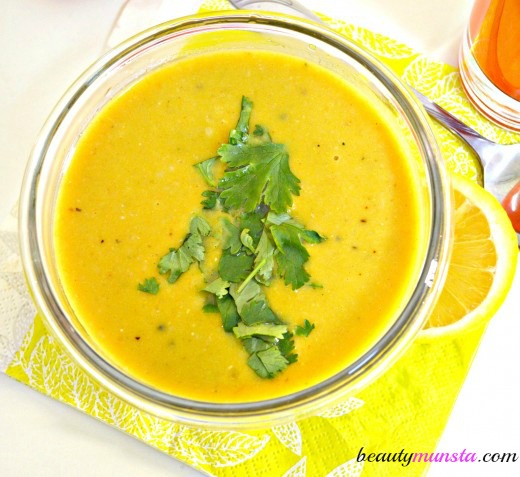 If I can drink a warm, satisfying yet healthy soup everyday, then I could probably do this detox diet thing for the rest of my life! Soups are not only easy to digest, but are also a great way to get your nutrition for veggies, lentils and other healthy ingredients. There's something about soups that is so good for the soul, and the best part is healthy, easily digestible, oil-free and detoxing soup are so easy to make. And no, I'm not talking about those bland cabbage soups that your supposed to starve on in your typical 'crash-detox-diet'. As a matter of fact, I have a couple of 'winners' when it comes to healthy soups, and I'll be sharing them here soon.
4. Drinking the Right Water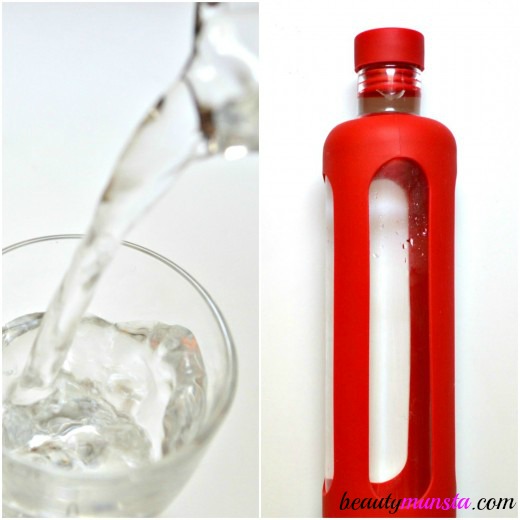 You know how we are fed with the mantra, "Drink 8 cups of water a day"? Well, no body tells you what kind of water to drink, and this is the secret that can either help you detox or load up your body with more toxins. Drinking water from a plastic bottle that has been sitting on the shelves for months (aka 'mineral' water) is downright dangerous for your health. Not only is there no guarantee that the water in your bottle is no cleaner than tap water, but the BPA (Bisphenol A) in plastics that can leach into the water over time, is a known cancer-causing culprit. Drink distilled water, or filter your own water and store them in glass bottles instead. I've only recently bought glass bottles (pictured above) – they are much more expensive, but they are an investment, and the peace of mind that comes with it is worth every penny.
5. Fruits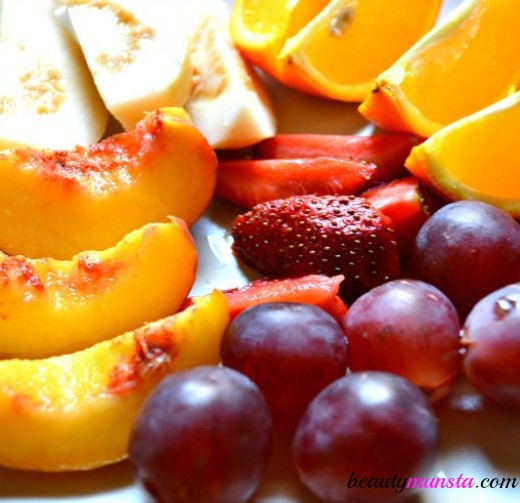 So many people detox their bodies by feeding themselves for days on end on raw fruits alone. In fact, some make this a lifestyle, just like vegetarianism or veganism, by practising a raw food/ fruit diet. I myself successfully carried out a 2 week raw fruit cleanse when I was 19 years old. Fast forward 2 years and I somehow lost the plot and mutated into a terribly unfit and flabulous college couch potato. I don't know how that happened, but I sure don't plan to stay this way.
Due to different circumstances, I can't do a full-fledged raw fruit cleanse at the moment, and this may be the case for you too. Luckily, in this gentle detox diet program, all we have to do is simply include more fruits into our diet. Try to make one important meal in a day an all-fruit meal.
Fruits are not only bursting with vitamins, enzymes and other nutrients that help in detoxification, but are also rich in fiber which manually helps to 'move things along' in the colon. A clean colon is the key to clean and purified blood.
6. Superfoods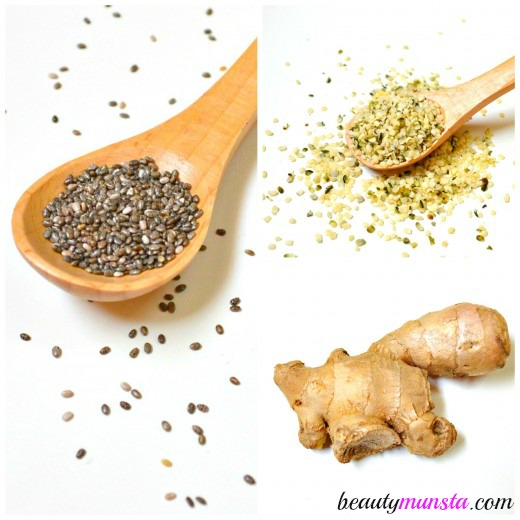 Superfoods are all the rave these days but you don't have to eat them all, or empty your pockets trying to keep up with the next trending superfood. What makes a superfood super is their comparatively higher and more diverse concentrations of minerals, vitamins and nutrients compared to other food items. You only need to pick a handful of superfoods that you like, or that are available to you. Right now I'm stocked up on chia seeds, hemp seeds, my all time favorite ginger root and of course nuts like almonds and walnuts, which are literally nutritional powerhouses in a tiny package.
The nutritional concentrations of superfoods help your body detox by providing you with most of the essential nutrients that your system needs in order to carry out waste elimination and cleansing processes. Most super foods are detox foods too, such as chia, which helps carry water and bulk out your colon so that waste matter is scraped away.
7. Elimination
No detox diet is complete without a list of foods to eliminate. Eating a bunch of wonderful detox foods is next to useless if you are gorging on completely unhealthy 'foods' like bleached flours and refined white sugar. Sugar is nutritionally devoid, but is also a dangerous poison because it leaches out our bodies precious minerals. Did you know that for every molecule of sugar, it takes 54 molecules of magnesium for your body to process it? In the long run, sugar intake is a sure destination to total health failure.
So let's eliminate the 7 foods to avoid on the gentle detox diet, hopefully for life. Remember, in this diet, you are the master. Follow your intuition and listen to your body. It takes a great deal of self-discipline to control yourself, but if you really want to detox with all your heart, then there's nothing that can stop you!
Foods to avoid on the Gentle Detox Diet:
1. Wheat products (Go gluten free for a while!)
2. Soft drinks
3. Refined sugar
4. Processed foods
5. Factory-raised meats and eggs
6. Pasturized and UHT milk (aka Dead Milk)
7. Caffeine and other stimulants