You must have heard of flaxseed gel if you're a natural hairsta who loves using homemade products. Flaxseed gel is all the rave in the natural hair care world. And with good reason too! It provides amazing hold when styling and has moisture-sealing properties too.
Now when you mix shea butter + flaxseed gel, you get an amazing curl custard that has excellent holding power. If you love styling your curls, then you gotta try this shea butter and flaxseed gel recipe!
DIY Shea Butter and Flaxseed Gel Recipe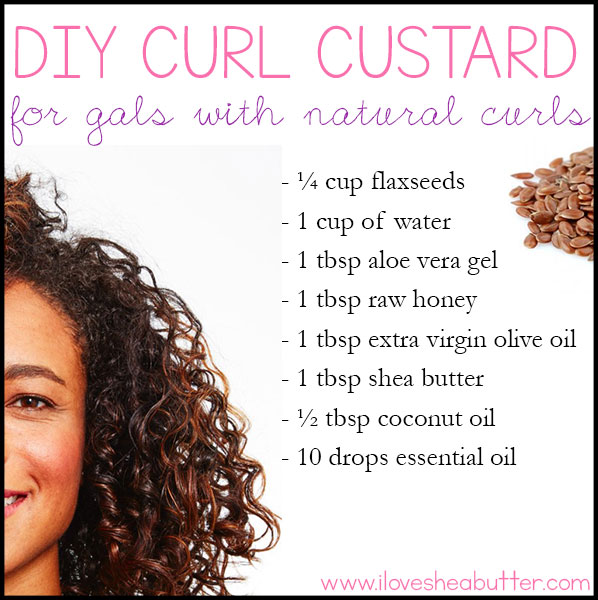 What you need
Directions
Begin by preparing the flaxseed gel. It's pretty easy: Simply boil 2 cups of water then add the flaxseeds. Let it boil for 7 minutes. Turn off the heat when all the mucilage is released to form thick slimy gel. Yeah, I know I used the word 'slimy' but that's the best description I could get. Don't be disgusted lol.
When the gel is ready, strain it using a fine mesh strainer.
So while you're preparing your flaxseed gel, melt the shea butter and coconut oil in a double boiler.
Once melted, let it cool off for a minute then pour in the flaxseed gel.
Whip the ingredients using your hand mixer until you see a whitish cream.
Leave it to cool and harden in the refrigerator for 10 minutes.
Style your curls with this beautiful curl custard!
Do you use flaxseed gel in your natural hair care regimen? Have you ever mixed it with shea butter? Tell me in the comments below!