Sugar scrub cubes are amazing! They're like two-in-one body wash and body scrub. And the best part about them? You can make them in just a few minutes right at home!
There are a lot of ways to make sugar scrub cubes but I think DIY shea butter sugar scrub cubes are the bomb! Because what's not to love about shea butter? It's intensely moisturizing, doesn't clog pores and makes your skin feel like you've just stepped out of the spa. Yup, that's how incredible it is.
So folks, today I want to inspire you with an easy but great recipe for sugar scrub cubes with shea butter!
DIY Shea Butter Sugar Scrub Cubes Recipe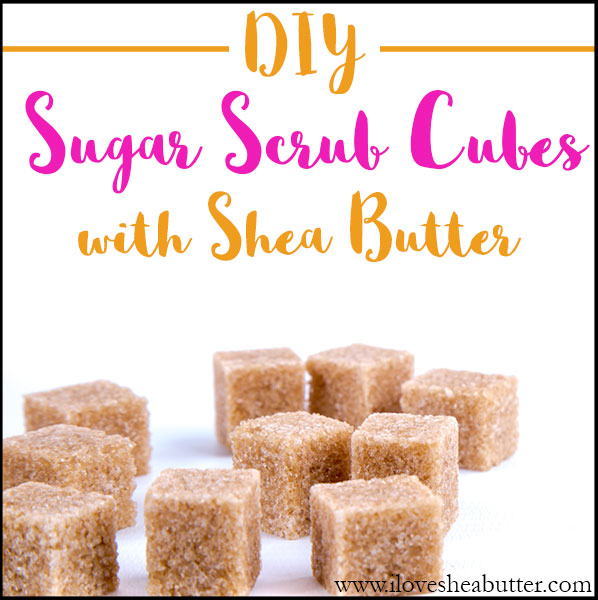 What you need
Directions
Begin by placing your shea butter, coconut oil and soap base in a double boiler. This is so they can gently melt together.
Keep stirring and let the ingredients melt to liquid form.
Once that happens, remove from heat then slowly add the brown sugar and vanilla extract.
Mix well to make sure everything is well combined.
Pour into your silicone molds or ice cube tray.
Freeze for about 30 minutes.
Then pop them out of the molds and store in an airtight jar.
Use one sugar scrub cube in the shower for perfect skin!
Okay, guys, I hope you like the recipe! It's one of the best DIY shea butter sugar scrub cubes recipes out there because it gives you the silkiest skin. And smells like vanilla 😉