Make a DIY coconut oil hair serum and flaunt healthy and beautiful locks!
Hair serums are thick and oily hair care products that are applied onto the hair length. They have the following benefits:
Smooth out frizzy hair
Seal the hair cuticle
Soften hair
Moisturize hair and keep it silky
Nourish and rejuvenate damaged hair
Add a protective layer to hair
Protect hair from heat & sun damage
A hair serum can also be packed with antioxidants and nourishing ingredients to boost hair growth and prevent thinning hair. Oils like coconut oil also encourage hair growth and prevent thinning of hair!
Let's find out how to make a DIY coconut oil hair serum now:
DIY Coconut Oil Hair Serum for Damaged Hair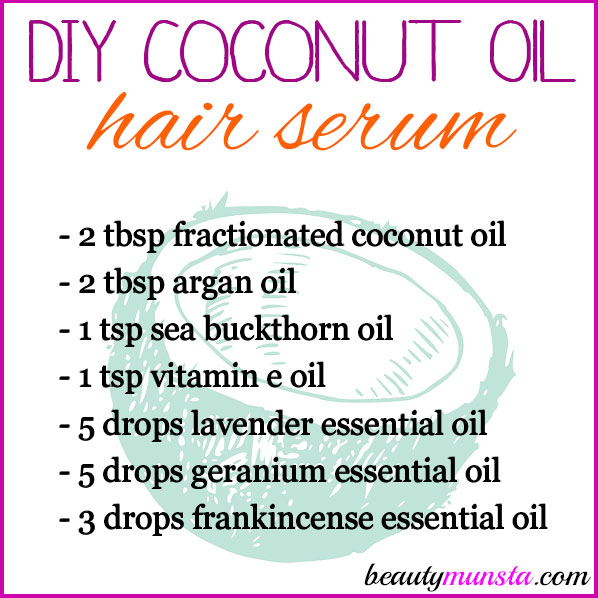 What you need
Directions
Using a small funnel, pour in the fractionated coconut oil, argan oil, sea buckthorn oil and vitamin E oil.
Now add the drops of essential oil and close the bottle.
Shake well to combine all ingredients. Store in a cool dry place.
To use, apply a few drops to towel-dried hair. Just apply on your hair length, avoiding the scalp. If you want to apply it on your scalp, then do it one hour before showering to avoid greasy hair.
Please go ahead and make this DIY coconut oil hair serum! Come share your results with me xoxo