Try making your own natural lip gloss with plumping properties for naturally cushiony red lips! This lip gloss recipe contains just 3 ingredients but reddens your lips, moisturizes them, makes them plump and pillowy and keeps them looking effortlessly beautiful. Let's take a look at the specific benefits of each ingredient used:
What Each Ingredient Does for Beautiful Lips
► Coconut Oil – A moisturizing cream obtained from the flesh of ripe coconuts, coconut oil lubricates and seals moisture into lips, preventing them from chapping and cracking especially in winter. It also easily melts into skin instead of creating a waxy layer over lips like Vaseline or beeswax. Coconut oil also has an SPF factor of about
► Vitamin E Oil – Vitamin E oil is a powerful antioxidant, which means it wards off oxygen-scavenging free radicals that cause cell degeneration. It also repairs damaged skin and sunburned lips, promoting quick healing. Vitamin E oil has a thick consistency which makes it a great emollient that lubricates dehydrated lips.
► Ground Cinnamon – The star ingredient in this natural lip gloss recipe, ground cinnamon will instantly redden and plump up your lips because of its stimulating properties that bring blood close to the surface of the lips. It also gives a nice invigorating sensation on the lips.
► Liquid Food Color – This gives your lip gloss a red pigment but since we're using just 1 drop, it's going to leave you with a subtle pink color that goes well with a natural look for everyday. It's also safe to ingest since it's edible! You can choose any other color instead of red.
DIY Natural Lip Gloss Recipe with Cinnamon
Ingredients
Optional Ingredients You Can Add
Spice up your natural lip gloss recipe by adding a few more exciting ingredients like:
► Vanilla Extract – This will boost the flavor of your lip gloss by miles! It goes beautifully with the scent and taste of cinnamon. Add about 1-3 drops if you fancy the vanilla flavor!

► Peppermint Oil – Cinnamon and peppermint go really well together, giving your natural lip gloss an amazing scent. Peppermint also gives a pleasant tingling and refreshing sensation when applied to lips which makes your lips plump and swollen. However, please note that peppermint oil is potent since it's a concentrated form of peppermint leaves so if you have sensitive lips, lips prone to sunburn or feel the tingly sensation is more like a burning feel, then don't add any peppermint oil.
► Raw Honey – Extremely nourishing, this sweet goodness is a natural humectant that draws water from the surroundings and locks it into your lips, keeping them hydrated as well as soft and smooth. Let's not forget the lip smackin' taste that honey will give your lip gloss!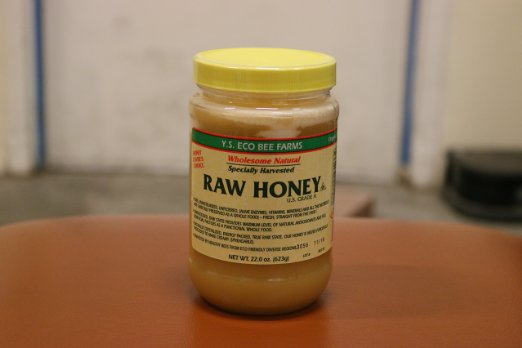 Directions
In a bowl, place the coconut oil, ground cinnamon and liquid food color.
Mix very well (for about 3 minutes) using a small whisk to form a creamy mixture.
That's it! Your natural lip gloss with cinnamon is ready!
Scoop it up into a cute lip balm container.
Will you try out this super easy natural lip gloss recipe?