Some of us have difficulty in getting pregnant. Hormones could be the culprit. Learn how to balance hormones to get pregnant.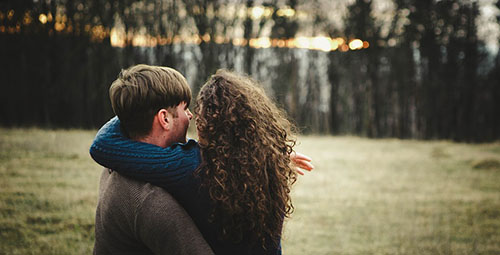 Important Reproductive Hormones: Female

Women with hormonal imbalances are likely to suffer from ovulation problems. Hormone imbalances in males may interfere with their sperm production. Even though these situations are challenging, numerous treatments are nowadays available that may enable a suffering woman to balance hormones to get pregnant.
The other important reproductive hormones for women are as follows:
E2 estrogen (Estradiol): Estradiol is produced primarily by the follicles and the remnant egg sac in the ovaries. Estrogen is the most potent female hormone and regulates healthy bone formation and gene expression, normal cholesterol levels and the formation of breasts and pubic hair. It is also vital for maintaining a healthy menstrual cycle.
Luteinizing Hormone (LH): Produced by the anterior pituitary gland, the Luteinizing hormone triggers ovulation and aid is developing the corpus luteum. It works in synergy with the Follicle Stimulating Hormone (FSH) and stimulates certain cells to produce testosterone.
Progesterone: Progesterone is required to maintain libido, normal blood clotting and bone formation. Produced by the ovarian corpus luteum and the adrenal glands, Progesterone's principally responsible for regulating the menstrual cycle and in balancing estrogen effects. This hormone also signals insulin release and is also vital for proper functioning of the fallopian tube. Moreover, Progesterone is vital for conceiving and maintaining a pregnancy to full term because progesterone supports embryonic development. The placenta produces this hormone during pregnancy to sustain the developing embryo.
Follicle Stimulating Hormone (FSH): FSH is released and synthesized by the anterior pituitary gland to regulate the body's growth, development and maturity. It is also responsible for reproductive processes, working in tandem with LH to signal some ovarian follicles to begin maturing for ovulation.
Testosterone: Testosterone is present in lower amounts in and regulates their sex drive while also building up bones.
Important Reproductive Hormones: Male
Getting pregnant is not just a woman's job. Hormone imbalances in men create infertility issues for 50% of couples who are having difficulty in getting pregnant. Here are the reproductive hormones that must be balanced in men:
Testosterone: Secreted by the testicles, Testosterone is vital for the development of the prostate, testis and secondary sexual characteristics in males. It increases muscle and bone mass while also enhancing hair growth in the body during puberty. It also regulates libido, erection, sexual arousal and the male reproductive function.
Estrogen: Even though estrogen levels in males are lower, it is mainly responsible for sexual arousal. Estrogen imbalance may lead to erectile dysfunction, lack of or low libido, lowered seminal fluid production ad low sperm count.
Luteinizing Hormone (LH): This hormone acts upon the Leydig cells present in the testis, which in turn, regulates testosterone production and also plays a crucial role in sperm creation.
Follicle Stimulating Hormone (FSH): FSH stimulates primary spermatocytes to divide in meiosis' first stage to form secondary spermatocytes. FSH plays a critical role in signaling spermatogenesis, the very first stage of sperm production.
Dehydroepiandrosterone (DHEA): DHEA helps males to maintain normal testosterone levels, which stimualtes sex drive and in maintaining an erection.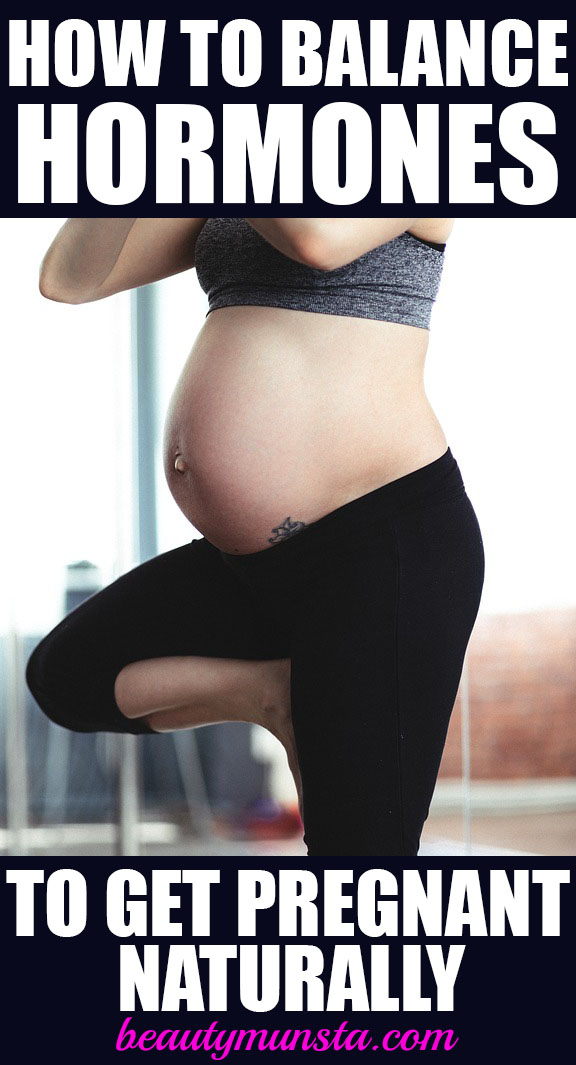 How To Balance Hormones To Get Pregnant
Hormonal imbalance usually create ovulatory dysfunction and short luteal phases. Ovulatory dysfunction happens due to irregularities in thyroid hormone production or polycystic ovary syndrome. On the other hand, progesterone controls the short luteal phase –the time period immediately following ovulation. The normal luteal phase is 13 to 14 days. Anything below 10 days prevents a fertilized embryo from implanting and prevents pregnancy.
After it is ascertained that a hormonal imbalance is actually responsible for the infertility problem, the exact treatment would depend on the specific hormonal imbalance. Women who have higher prolactin levels are usually advised to take Bromocriptine, while those with insulin-resistance may be advised to take Metformin.
Gonadotropins or Clomiphene is given to both males and females with hormonal imbalances. In fact, Gonadotropins or Clomiphene record a higher success rate in increasing fertility in women. For men, the hormone that is usually prescribed is testosterone to correct an imbalance. Medication apart, the following steps need to be borne in mind to correct hormonal imbalances.
Natural Ways On How To Balance Hormones To Get Pregnant
While medical treatment is a must for balancing hormones, you can also support the faster regulation of your hormones by working on natural methods at home:
1. Nutrition:
By far, the most critical factor in getting pregnant is nutrition. Conceiving or sustaining a pregnancy is simply not possible for those who are undernourished and yet overweight. The body just won't allow it. The correct diet to tackle hormonal imbalances to increase fertility therefore, is elimination of all processed grains, foods, starches and sugars from your diet; eating more carbohydrates in the form of squash and sweet potatoes; increasing the intake of healthy fats by way of coconut oil, coconuts, olives and olive oil, grass-fed meats, butter, avocado, eggs and nuts to minimize pregnancy complications; eating plenty of green leafy vegetables like lettuce, broccoli, spinach, kale, cauliflower, chard, collard, Brussels sprouts and cabbage; and drinking plenty of water as hydration influences fertility.
It is also important to note that fish oils, which are rich in omega-D3s, particularly cod liver oil works wonders in seeing a healthy pregnancy through. Additionally, you can use herbs that are known to increase fertility levels considerably, such as:
Red Raspberry leaf
Nettle Leaf
Dandelion
Red Clover
Maca
Vitex/Chaste Tree Berry
Moreover, Vitamins C & D, Folate and minerals like Zinc and Selenium are known to protect the sperm and egg to prevent miscarriage and improve fertility levels dramatically.
2. Lifestyle:
Certain habits like smoking, excessive drinking, high caffeine intake and drug use can impair fertility severely. Other lifestyle factors like lack of ample sleep; too much or lack of proper exercise; exposure to any harmful chemicals; medication or high stress levels can also lead to infertility. Thus, getting enough sleep is vital for hormone production. Studies show that women with lower serotonin and melatonin levels have shorter luteal phases with lower chances of conceiving. Insomnia also impairs the body's ability to regulate cortisol, adrenaline and insulin properly, which makes conception difficult.
3. Exercise:
Adequate exercise is crucial to fertility and walking, swimming or fun sports definitely aid fertility. However, too much of rigorous exercising prevents ovulation and a body fat level below 15 to 18% is likely to make the body go into an anti-ovulation state. It is also advisable to practice yoga under the supervision of a trained instructor. Strenous exercise and yoga postures should be avoided during the menstrual cycle.
4. Limit stress & check medications:
Reduced stress levels within the body and in the mind lead to higher fertility levels. As the saying goes" a relaxed mind and body gives birth to a healthy baby." Also certain antidepressants and steroids are known to impair fertility. So check with your physician before taking them.
I hope you learned how to balance your hormones to get pregnant! We wish you the best in your fertility journey!