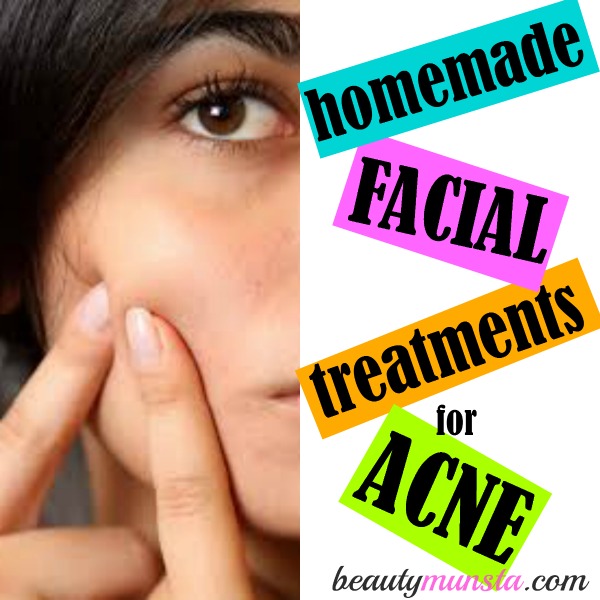 Homemade Face Treatments for Acne
Acne on the face can be extremely disturbing because the first thing someone sees when they look at you is your face, and when your face is riddled with acne, pimples or scars, it can greatly affect your self-esteem, morale and confidence. Although most acne is age-related and caused by hormonal factors, these days acne is affecting not just teenagers, but adults alike.
More and more people are not satisfied with visits to the dermatologist (skin doctor) because prescription drugs for acne are not only expensive but also come with side effects, contain harmful synthetic chemicals or steroids and don't have a 100% cure rate for acne.
In combination with a healthy diet free of oily, processed or junk food, consistent exercise and good habits like a proper skin care routine and regular uptake of drinking water, why not try out these top 3 homemade face treatments for acne that use all natural, potent and time-tested ingredients that are known to be good for acne and acne scars.
1. Healing Face Mask for Acne
This healing face mask for acne contains turmeric, a highly antiseptic, antibacterial and antimicrobial herb obtained from the dried roots of the turmeric plant, which is one of the oldest herbs known to man.
It also contains raw honey, which is filled with innumerable healing compounds, some of which are still unknown to scientists today. Raw honey is highly antibacterial and fights acne causing bacteria, cleanses the skin pores and promotes soft skin. It also promotes more efficient regeneration of skin cells which help heal acne and acne scars faster.
Yogurt in this mask plays a role of cleansing the skin pores, reducing oiliness, lightening acne scars and blemishes and reducing swelling and redness of pimples.
Oatmeal acts as a gentle exfoliating agent that deeply cleanses out pores, sloughs of dead skin cells and also sucks out dirt and impurities from the skin.
Ingredients
Method
Mix all of the above ingredients and make a smooth paste.
Apply the paste using clean fingers onto your face and allow to rest for 15 mins or until the paste becomes dry.
Wash off and pat dry.
2. Anti-Bacterial Face Wash for Acne with Aloe Vera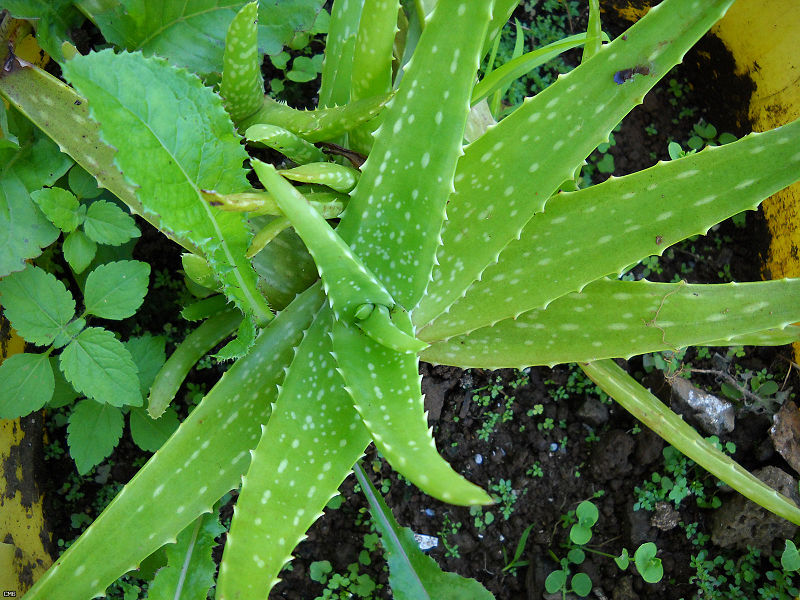 Make an odor-free antibacterial face wash, minus the toxic chemicals, parabens and formeldyhyde using simple, all natural ingredients such as liquid castile soap, a foaming facial cleanser that is free of SLS (the toxic compound that creates foaming in commercial face washes and soaps and is known to disrupt DNA and is found in rat poisons), aloe vera gel that helps cool down heated, red and inflamed acne, and witch hazel which is a potent anti-acne astringent and cleanser.
Ingredients
Method
Mix together all the ingredients listed by shaking vigorously in a foaming soap dispenser.
Instead of using commercial soaps or face washes, which are extremely drying for the skin, and contain toxic chemicals and fragrances, use this homemade face wash and your skin will immediately respond by looking healthier and toned.
3. Anti-Acne Regenerative Night Cream
Make this easy night cream using:
Shea butter, which is a highly nutritious, vitamin-rich natural plant butter that has rich emollient properties, anti-inflammatory compounds and a high healing fraction, that will help heal acne scars, reduce the appearance of blemishes, balance and moisturize the skin.
Tea tree oil, a popularly used essential oil that is extracted via steam distillation of the leaves of the Melaleuca plant. It contains potent antioxidant compounds that help heal acne and actively fights the bacteria that cause acne. When used regularly it can help keep the skin cleansed and clean preventing the overgrowth of acne-causing bacteria and promoting smooth skin.
Geranium essential oil is a wonderful oil obtained from the leaves of the geranium plant and it is one of the best essential oils for all sorts of skin ailments. It is particularly helpful in treating acne caused by hormonal imbalances and promotes beautiful, radiant and youthful-looking skin.
Ingredients
Method
Scoop out the shea butter into a clean dry container and drop in the essential oils carefully.
Using a disposable popsicle stick, stir the cream thoroughly until well combined.
Use this night cream every night by applying it on to your clean, freshly washed face.
Tips
In addition to these homemade face treatments for acne, also make sure that you are doing the following in your life to avoid acne: