Grab your jar of mayonnaise and whip up this luscious DIY mayonnaise facial mask for your skin!
This mayonnaise facial mask is best suited for people with dry skin, eczema, psoriasis and rosacea. If you have oily or acne prone skin, then you might want to skip this mask because it's pretty heavy!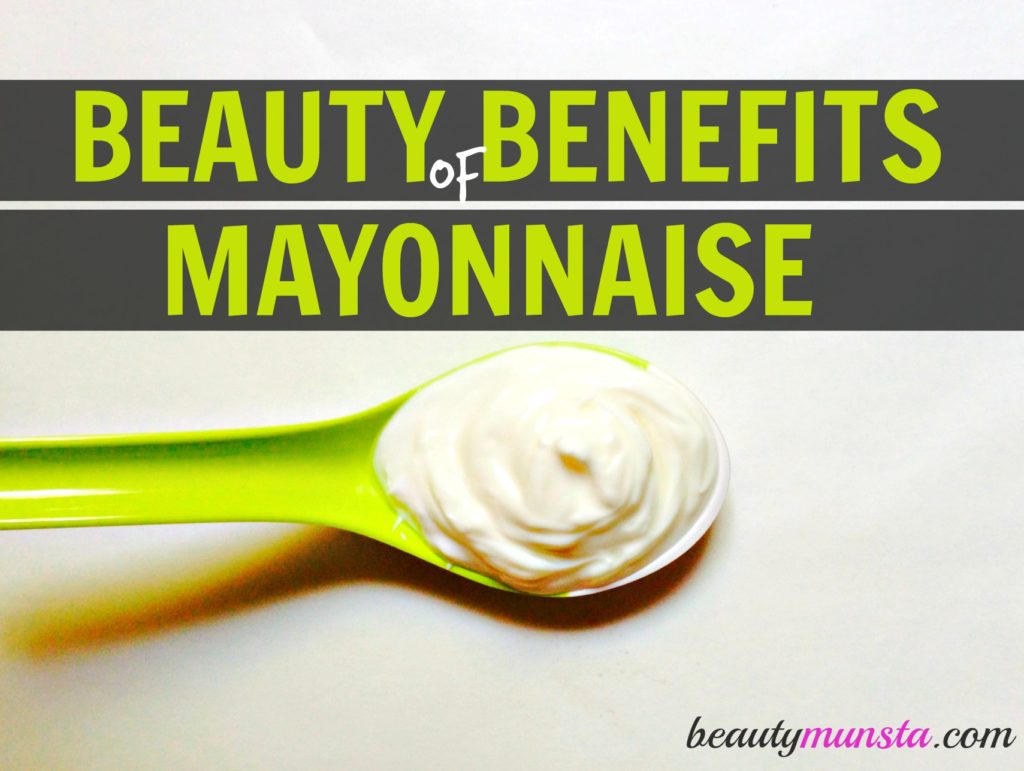 Benefits of Mayonnaise for Skin
Mayonnaise is one of the things you will be surprised to know has a ton of beauty benefits! It is a silky smooth product mainly made of up of eggs, olive oil, lemon juice, vinegar and xantham gum.
Here are the benefits of mayonnaise for skin:
Lubricates dry scaly and flaky skin
Soothes inflamed skin
Softens rough skin
Nourishes skin cells
Promotes youthful skin
Smoothes out fine lines and wrinkles
Removes dead cells
You can read more in my post: 7 Beauty Benefits of Mayonnaise for Skin, Hair & More
DIY Mayonnaise Face Mask
You can use mayonnaise alone on your face as a face mask. However, if you want a more nourishing mask with boosted beauty benefits, add 2 drops of geranium essential oil!
Geranium essential oil is known to boost collagen production in skin, balance the skin's natural oils and promote beautiful skin. It also smells so nice and flowery which masks the scent of the mayonnaise.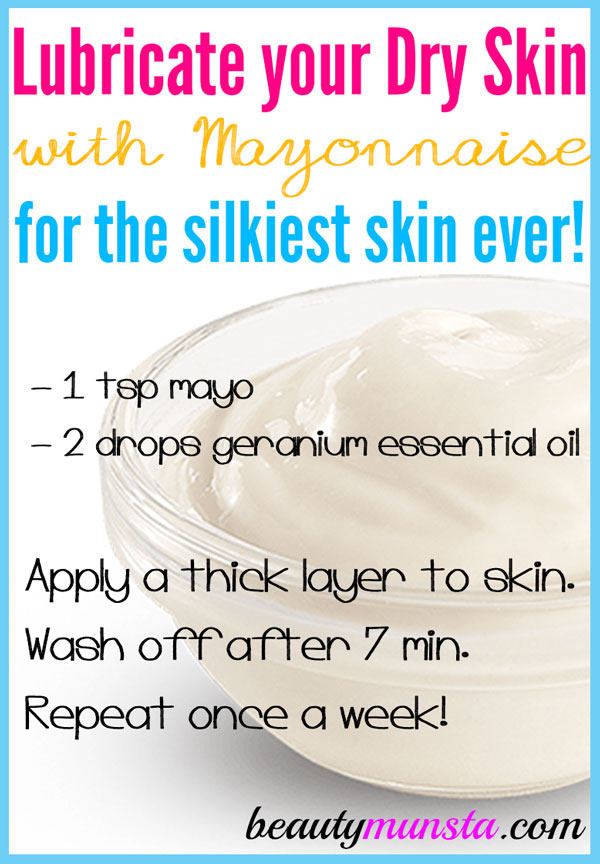 Ingredients:
1 tsp mayonnaise
2 drops geranium essential oil
Small bowl & spoon
Directions:
Drop 1 tsp of mayonnaise in a small bowl.
Now add 2 drops of geranium essential oil.
Whip up the two ingredients together with a spoon to create a flowery smelling thick cream!
Your DIY mayonnaise facial mask is ready! How easy was that?
Now spread it onto your clean and dry face using clean finger tips.
Leave it on for 10 minutes then rinse off with warm water first, then cold water.
Pat your face dry with a towel and enjoy your soft, silky smooth skin! You don't even have to use moisturizer because your face will be moisturized by the face mask!

Do you take ginger daily? Tell us how it has changed your health in the comments below!