Hyperpigmentation can happen to people of any race but it most commonly affects people with light brown to dark skin. Find how to make a DIY hyperpigmentation cream that may help you! 
What causes hyperpigmentation?
The most common causes are prolonged exposure to strong sunlight, acne, skin inflammation.
Can hyperpigmentation be treated? Yes, if you go to a dermatologist, they can do something about it with lasers, microdermabrasions and chemical peels.
That's if you've got enough cash put aside for these expensive treatments.
If you don't, I want to tell you that you can use cheap natural ingredients to treat yourself at home! And the best part? They actually work.
Today, I'm going to show you guys how to make a DIY hyperpigmentation cream, with shea butter of course.
I will be using natural skin lightening ingredients like lemon oil, argan oil, sesame oil and more.
DIY Hyperpigmentation Cream with Shea Butter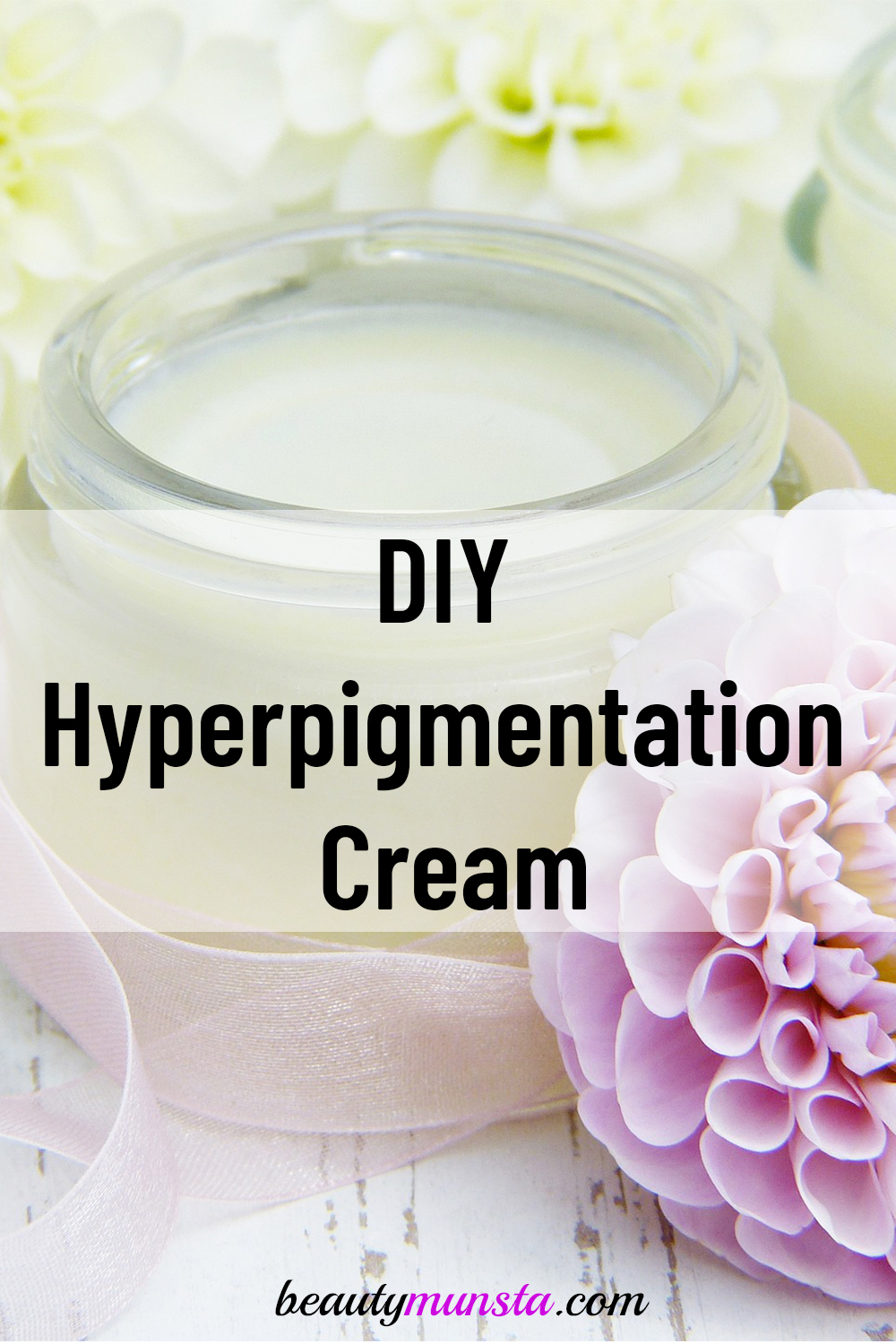 What you need
Directions
Begin by melting down the shea butter in a double boiler over low heat.
Once it has liquefied, remove from heat and let it cool down for a minute.
Now stir in the sesame oil and argan oil.
Place the melted oils in the refrigerator for 15 minutes or freezer for 10 minutes to cool down and turn partially solid. This enables for easy whipping with the hand mixer.
When the time is up, whip the partially solid mixture for about 5-7 minutes using a hand mixer.
Scoop your fresh DIY hyperpigmentation cream into sterilized storage jars.
Use only at night time on a clean dry face. Apply just a tiny amount and massage it in deep. The next morning, make sure to wash your face thoroughly, especially if you have acne because we don't want clogged pores & breakouts!
Apply this DIY hyperpigmentation cream every night without fail to see results! Remember to only use it at night time because lemon oil is photosensitive and shouldn't be applied when going out in the sun! Good luck!