Find out why putting vitamin D capsules on your face is a bright idea.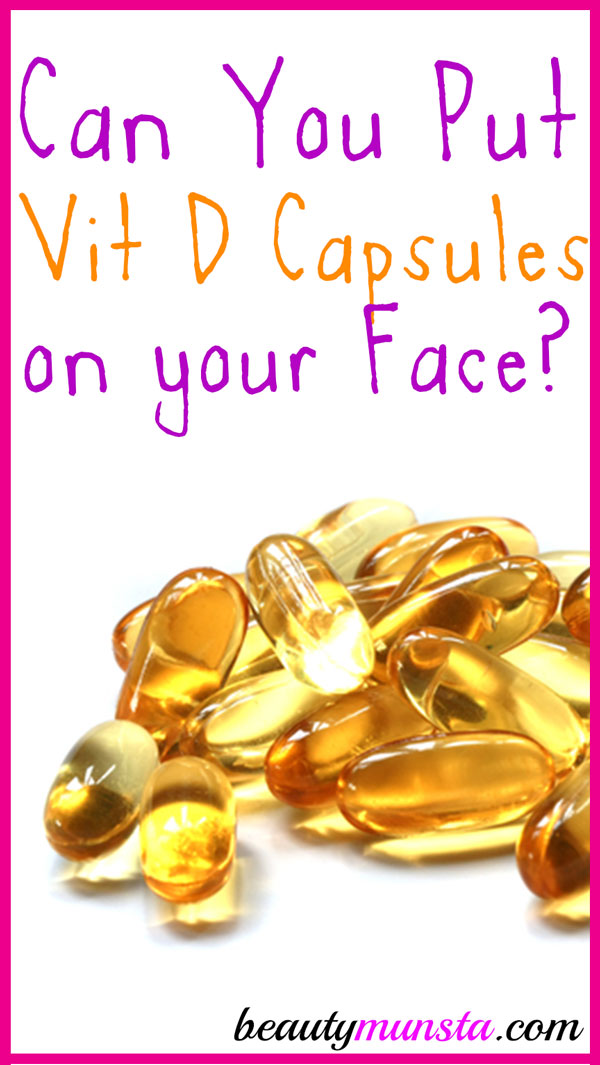 Vitamin D oil has spectacular benefits when applied on the skin. But have you noticed that those vitamin D skin serums that are available on the market are way too expensive and might just burn a hole in your pocket?
Vitamin D capsules that are meant to be taken orally are way cheaper, right? So naturally, the next question is, can you put vitamin d capsules on your face? Is it safe?
Can You Put Vitamin D Capsules on Your Face?
It's actually safe, easy and much cheaper to use the oil from vitamin D capsules for your facial skin. There are a few guidelines to keep in mind, though, keep reading to find out!
Vitamin D Is Good For Your Skin
Vitamin D is actually a hormone that is produced in your skin when it comes into contact with sunlight. This important vitamin is crucial for many body processes and functions, some of which are still unknown to scientists.
Some of the benefits of vitamin d for health include:
Strengthening immune function
Reducing the growth of cancer cells
Repair and regeneration of tissue cells
Reduces the risk of cancer and heart disease
And more!
The benefits of vitamin d when applied onto the skin include:
Reducing acne and pimples
Potent anti-aging effects
Speeds up the healing of damaged cells
Promotes regeneration of younger, fresher skin cells
Increases the elasticity of the skin
Stimulates collagen production
Reduces age spots and dark spots
Makes skin radiant and glowing
How to Put Vitamin D Capsules on Your Face
Here are the easy steps to follow in order to use vitamin d capsules for topical application on the skin:
Using a clean safety pin or needle, prick the capsule and squeeze out the vitamin d oil onto your palm
Now dip your index finger into the palm and apply the oil in dots all over the face.
Rub your palms together and rub your palms all over your face to get the vitamin d evenly distributed.
The oil will get absorbed almost immediately.
What Kind of Vitamin D Capsules to Use
When you are putting something on your face, you need to make sure that you are applying nothing but the best.
These are my guidelines for helping you choose the best vitamin d capsules for your face:
Make sure you are not using expired capsules. Check the expiry date before use.
Choose capsules that are sourced from organic ingredients, not GMO ingredients.
Prefer capsules filled with olive oil, over soy bean oil.
One capsule will have enough oil to cover both your face and neck, so remember to use the vitamin d treatment on your neck too.
Select a dose of 2000IU for application on the face.
Apply 1 – 2 times a day, after washing and cleansing your face and before you wear your makeup or other skin care products.

Have you noticed any improvements after applying vitamin D on your face? Share your results below!