Avocados are one of the best natural hair conditioners out there! They are ultra hydrating and moisturizing for normal, dry and oily hair. For normal hair, avocados will maintain the moisture content and prevent drying. For dry hair, avocados will lock in moisture and plump up hair cells. Even oily hair needs to be hydrated to regulate the oil secretion out of the hair follicles! Avocado contains healthy fatty acids, vitamin E, D, B, amino acids and antioxidants that will protect hair strands from dryness. The nutrients in avocado will nourish hair follicles, strengthening them and stimulating hair growth. Avocado will also add a shine to dull locks and keep them as silky as ever! Below are 3 avocado hair mask recipes for luxurious hair!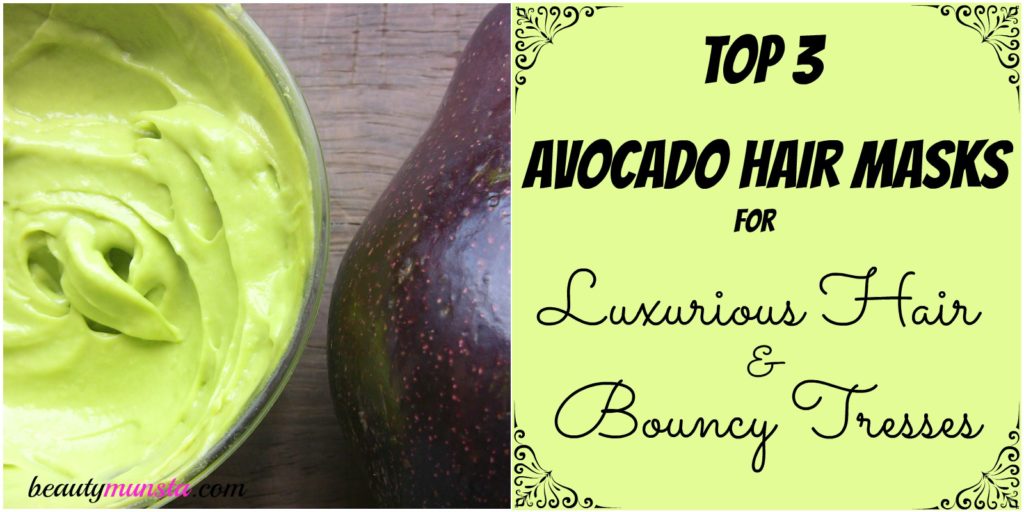 Note: I always use measurements for shoulder length hair in my hair mask recipes to be uniform. Please feel free to adjust the requirements for your hair length, thickness and texture! If you have waist long hair, you would have to double the ingredients to get the most out of the hair masks!
1. Super Growth: Avocado Egg Yolk Olive Oil Hair Mask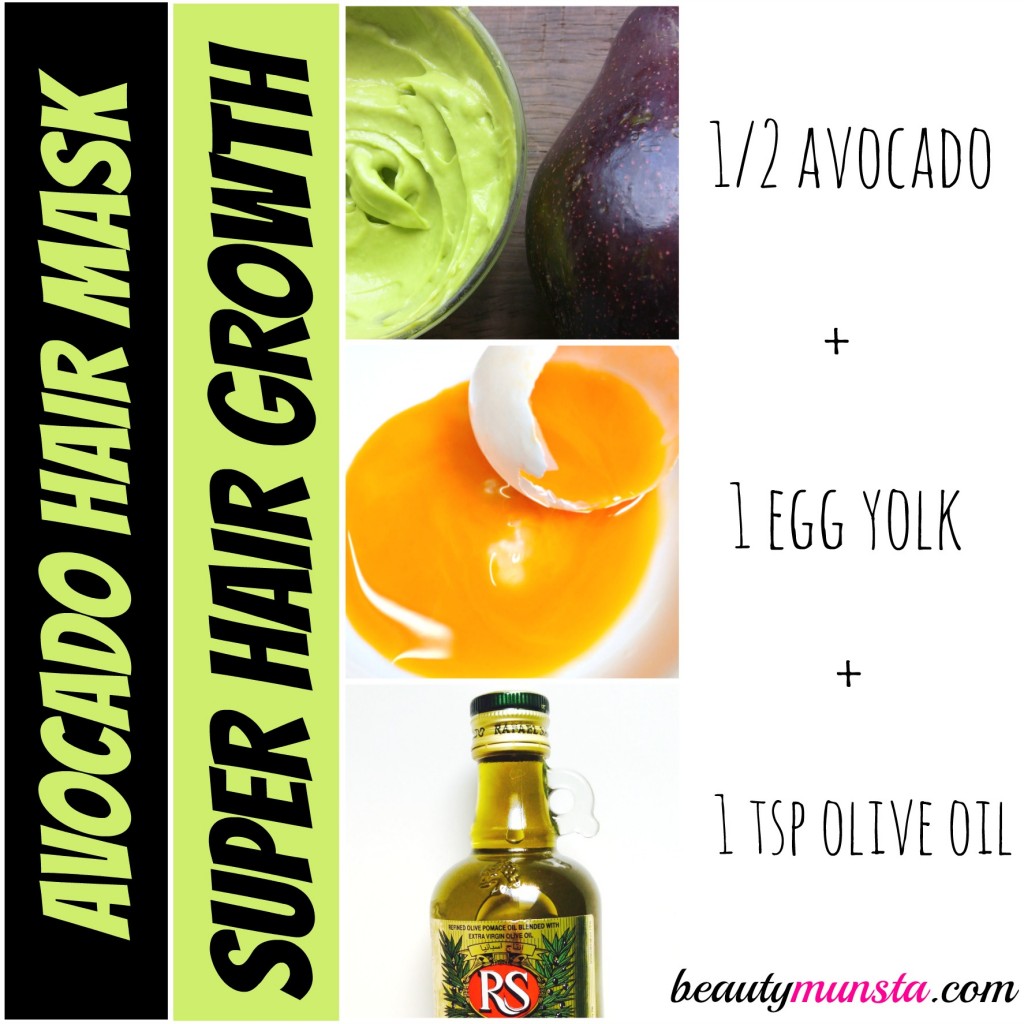 Combine avocado, egg yolk and olive oil to make a super growth formula for hair. Wanna know how the egg yolk and olive oil work wonders for hair? Check out the table below! [table id=31 /] Ingredients
1/2 ripe avocado
1 egg yolk
1 teaspoon olive oil
How to make the avocado hair mask with egg yolk & olive oil: Mix your ingredients thoroughly in a blender or food processor. Blend until you get a thick lump free mixture. Onto your dry hair strands, apply the hair mask mixture covering all areas of your scalp and strands. Let the avocado egg yolk olive oil hair mask penetrate deep into your hair follicles. After the time is up, remove the hair mask by rinsing thoroughly with tepid/cold water.
My Tip Slather a handful of the hair mask mixture onto your hair ends, where the most damage occurs, to nourish, moisturize and even seal up split ends.
2. Cleansing & Purifying: Avocado Honey Lemon Hair Mask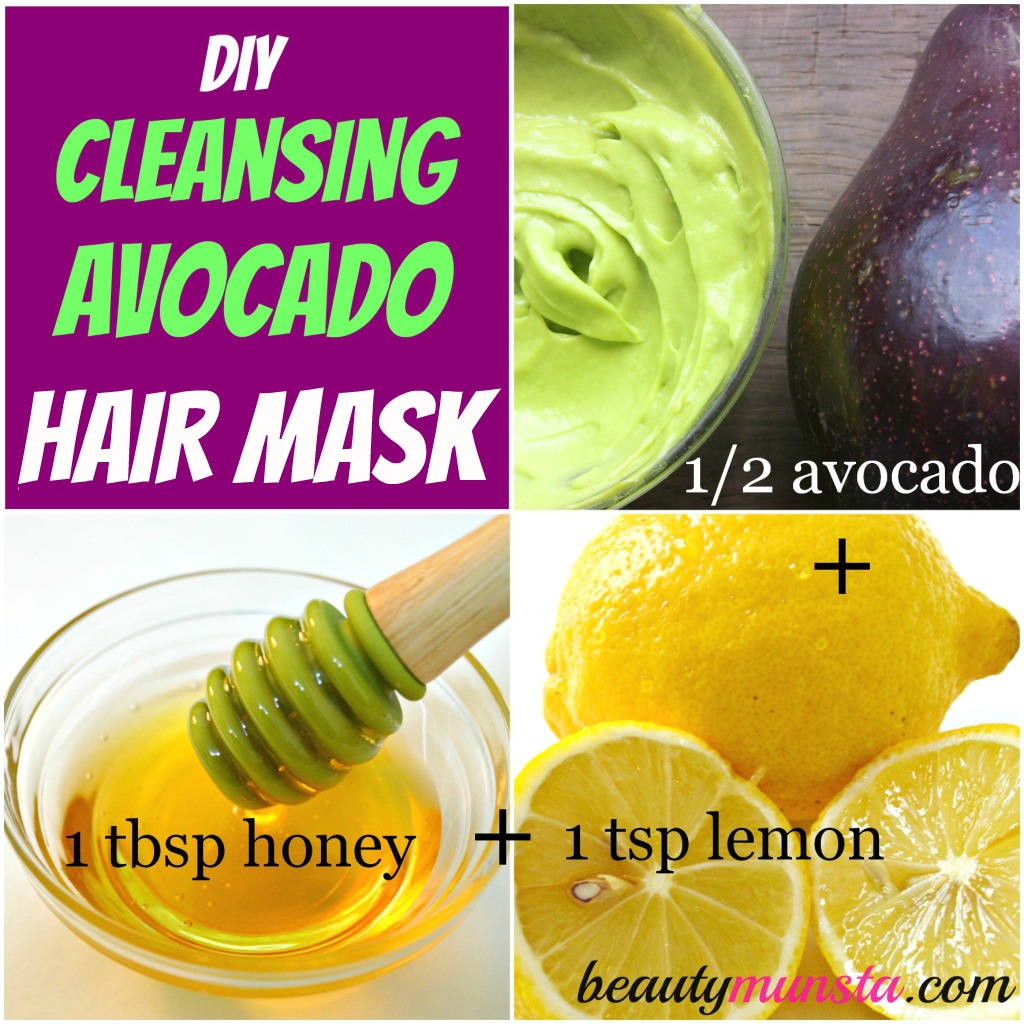 This avocado hair mask cleanses and purifies your scalp and hair, clearing dandruff, which is crucial for hair growth. Check out below the benefits of honey and lemon for hair! [table id=32 /] Ingredients
1/2 ripe avocado
1 tablespoon honey
1 teaspoon lemon juice
How to make this cleansing & purifying avocado hair mask: Make a smoothie out of your avocado. Stir in the honey and lemon juice until you get a thick even mixture. And that's it! Your avocado honey lemon hair mask is ready! Part your hair in the middle to get two sections of hair. Start slathering the hair mask onto your scalp and hair strands. Wait for 7-15 minutes for the hair mask to work its magic. When the time is up, wash off the hair mask thoroughly. Wrap your hair in a soft cotton towel and try to air dry it if you can.
My Tip Leave your hair to dry naturally. Blow drying hair after every shower can damage hair cells and cause easy breakage and split ends.
3.  Deep Conditioning: Avocado Coconut Oil Egg Hair mask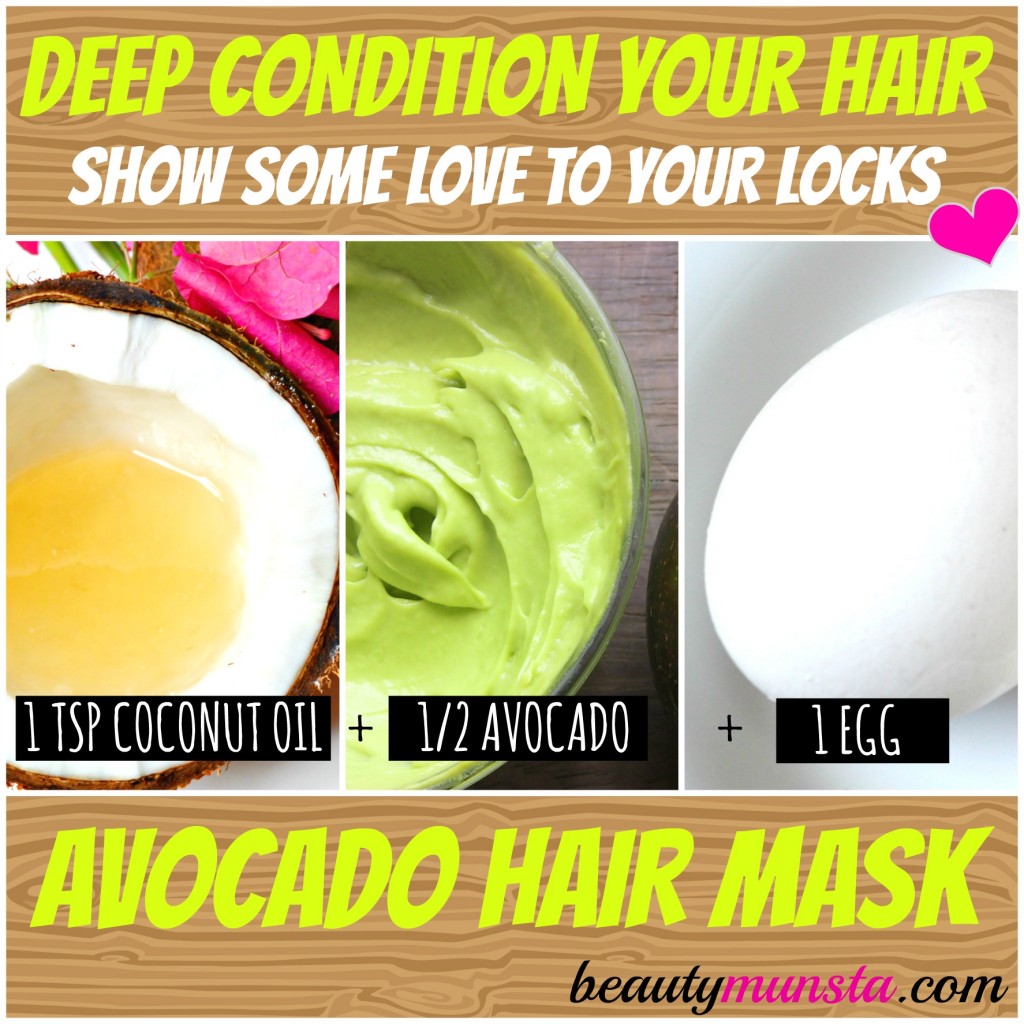 This avocado hair mask deep conditions your hair leaving it silky and tangle-free! Here's a info-packed table showing the benefits of coconut oil and egg for hair: [table id=33 /] Ingredients
1/2 ripe avocado
1 egg
1 teaspoon coconut oil
How to make the deep conditioning avocado hair mask: Throw in the above ingredients into a blender and blend away! Stop when you have a lump free smoothie. Apply the hair mask onto your dry hair strands. Tackle all areas of your scalp and locks. When you've finished the application, let the avocado hair mask sit for 7-15 minutes. Rinse off throughly using tepid to cold water until the mask is completely washed off. Wring your hair and wrap it in a fluffy towel.
My Tip Never ever use hot water to rinse off a hair mask containing eggs. Hot water will cook the eggs in your hair, make it super hard to rinse off and leave cooked bits of egg stuck to your strands!
Where to Get a Natural Shampoo
If you are going chemical-free on your hair, but want to save the time of making a homemade shampoo, this Maple Holistics Sage Shampoo is a game-changer. It contains powerful herbs such as sage: for dandruff & itchy scalp treatment, rosemary: for hair growth and prevention of hair loss and spikenard for dandruff treament. It also has argan, jojoba and tea tree oils that all protect the scalp from germs, keep hair clean as well as hydrated and moisturized. This shampoo does not contain sulfates, so it will not lather the way you are used to, but you will quickly get used to it and notice the difference!