Vitamin C Serum is very popular for good reason! What are the benefits of vitamin C serum and how should it be applied for best results?
What Is Vitamin C Serum?

Vitamin C (also known as Ascorbic Acid) is probably the most popular vitamin out there. It is a water soluble vitamin, meaning it is not stored in the body and is expelled every day (via the kidneys). This means you need to be taking adequate amounts of vitamin C EVERY DAY.
5 Amazing Benefits of Vitamin C Serum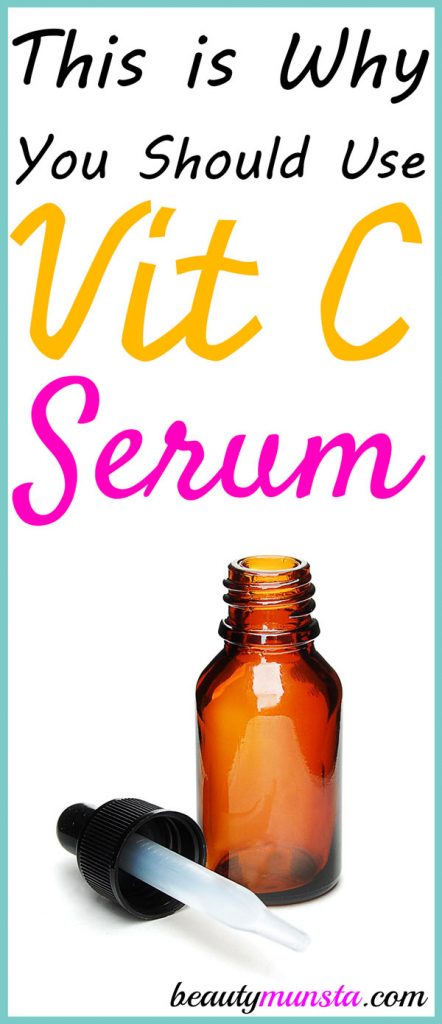 Are you thinking about buying some vitamin C serum? If so, you'll be amazed by these benefits of vitamin C serum that can turn around the state of your skin and hair:
1. Fights Aging, Premature Wrinkles and Age Spots
Vitamin C is a powerful anti-oxidant. This means that it fights of rogue free radicals that wreak havoc on our skin cells. In today's modern world, our body has to deal with so many free radicals from pollution, chemicals and work stress. Vitamin C serum can help minimize the oxidative stress on our skin and this prevents wrinkles, fine lines, age spots and other signs of aging on our skin.
2. For Hair Health:
Yes, vitamin C serum can also be used on your hair! Surprised? Don't be! Use your vitamin C serum as a scalp massage treatment by pouring some into your palms and massaging the oil into your scalp using your finger tips. This can help:
Stimulate re-growth of hair in bald spots
Prevent hair thinning
Prevents and reduces gray/white hair
Strengthens hair follicles
Makes hair stronger and thicker
Improves and lengthens the hair
Gives hair a silky sheen
3. Heals & Repairs Skin Damage
Our skin gets damaged from too much sun exposure, cuts and burns, pollution, heat, acne, pimples and more. Vitamin C ensures the proper working of skin functions such as the healing of damaged skin and the replenishing of new skin cells. What's more, with good quality vitamin C, wounds and damaged skin are healed with minimal scarring and dark marks.
4. Better Stronger Nails
Nails can look ghastly if they are short, brittle, dull and cracked. For better nails, you should be eating plenty of omega 3 and 6 rich foods, as well as drinking plenty of water. Vitamin C is also very vital for beautiful nail health. Eat plenty of vitamin C rich foods such as berries and citrus fruits. Also apply vitamin c serum on your nails throughout the day, especially at night. You can also do a nail mask by soaking small pieces of cotton in vitamin c and letting them rest for 15 minutes onto of each nail.
5. For Skin Lightening and Hyperpigmentation
One of the most popular beauty benefits of vitamin C serum is for skin lightening. Applying vitamin C serum reduces the overproduction of melanin and lightens the skin over time. It also helps heal hyperpigmentation, where certain areas of the skin are darker than the rest. Dark spots, acne scarring and pimple marks can also be wiped out with vitamin C serum. Stood for too long under the sun? Vitamin C helps in tan removal as well.
My Favorite Vitamin C Serum?
On beautymunsta.com we have a tutorial to make your own vitamin C serum: DIY Vitamin C Serum with Vitamin E
If you would first like to try out a professional commercial Vitamin C serum, this is the one we recommend: