Most of us hate body hair but we also hate painful hair removal techniques a.k.a waxing. Let's not forget the awful razor burns and shaving bumps from shaving! In this post, you'll discover how to use gram flour for hair removal!
A traditional way of removing facial and body hair, in the Indian subcontinent, is by using a paste containing gram flour as the base ingredient. Many Ayurvedic beauty recipes for hair removal call for gram flour as the main dry ingredient. So what's this gram flour? No, it's not Graham flour. It's gram flour (where to get it), also known as garbanzo bean flour and 'besan.' It's got by grinding garbanzo beans into a fine flour. It's pale yellow in color and has an earthy smell.
Using gram flour for hair removal is a very slow way to remove facial/body hair but the real deal is it helps inhibit hair growth and also: when the hair does fall off, it will take ages to grow back (unlike when you shave or pluck) and in some people it doesn't even grow back at all.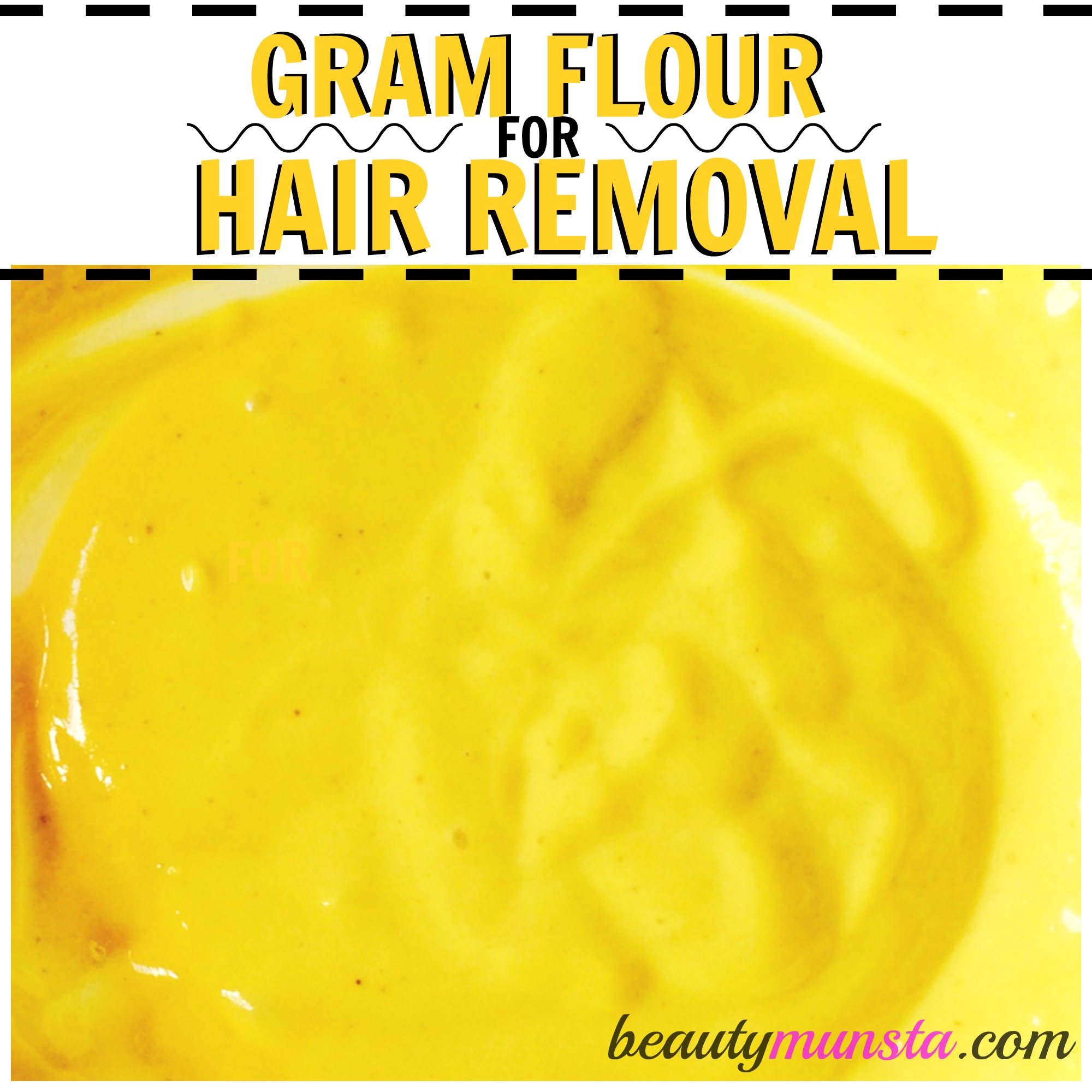 How it Works – Gram Flour for Hair Removal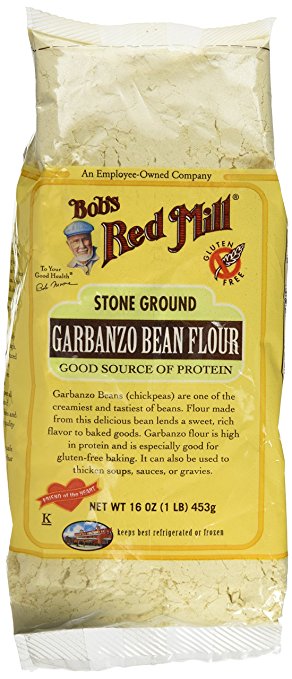 You might be wondering how in the world gram flour can help in getting rid of facial/body hair. Here are the few ways:
Gram flour dries up on skin very fast. Once the gram flour hair removal mask is completely dry, use your fingers/ a dark coloured wash cloth to rub the mask off, away from the direction of the hair growth.
It is a perfect exfoliating agent which will help remove off tiny facial hairs.
Coupled with turmeric powder/tea tree oil, it helps inhibit hair growth.
Note: The hair we're talking about is the light/thin/small body hairs found on the arms, legs or face. Gram flour hair removal will not work for getting rid of thick/very long hair like the hair on your scalp.
Applying gram flour mixed with other ingredients on your skin is said to gradually inhibit hair growth.
You might experience thinner, weaker and shorter body hairs, as opposed to thick and wiry body hair from shaving. Keep in mind that this is a very slow process but totally worth it from the results! Who doesn't want thinner and shorter body hairs?! For some people, the body hairs even stop growing eventually. There's nothing to lose using these masks for just 10-15 minutes every time you remove your body hairs.
How do you use these gram flour hair removal masks? Just shave your hair as usual then apply the mask for about 15 minutes in the shower and rinse off. You can also apply any of the masks after plucking or waxing.
Okay, onto the recipes!
DIY Gram Flour for Hair Removal | 3 Masks
These are the Directions for all the masks below:
First shave/wax/pluck.
Then mix everything up to create a paste then rub it against the direction of hair growth on your body.
Let it dry up completely then rinse off well.
Apply moisturizer.
*Please adjust the measurements of the ingredients to the area you're going to be applying the masks on. In case you're doing a large area of your body, use more of the ingredients and vice versa.
1. Gram Flour + Turmeric + Yogurt Hair Removal Mask
What you need
2. Gram Flour + Turmeric + Lemon Juice Hair Removal Mask
What you need
2 tbsp gram flour (where to get it)
½ tsp turmeric powder (where to get it)
1 tbsp lemon juice, preferably freshly squeezed
Enough water to form a paste
3. Gram Flour + Rose water + Turmeric + Tea Tree Hair Removal Mask
What you need
My Tips
Take a hot shower beforehand to open up the pores so the hair can easily fall out.
Take Care
When rubbing off the gram flour masks above, be gentle. Tugging too hard can be very painful and cause redness as well.
And as usual, please make sure you aren't allergic to any of the natural beauty care ingredients mentioned above. If you are allergic, you must not use them on your skin.
That's it! Just mix up the ingredients in a bowl then apply on shaven skin! These masks will gradually weaken and inhibit growth of body hair! Good luck!