Chapped lips can be such a pain! Learn how to use shea butter for chapped lips!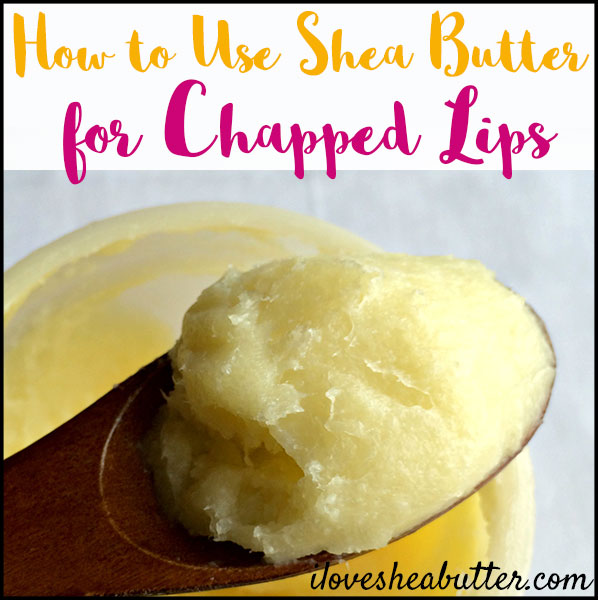 Right now, I have shea butter slathered on my lips and do you know how it feels? Like velvet! It instantly soothed my peeling and sore lips! Shea butter is truly a life saver so use it to prettify your pouters when they turn dry and start chapping and bleeding!
Nutrients in Shea Butter for Chapped Lips
Shea Butter doesn't just lubricate your lips, it makes them softer, smoother and kissable! Check out some of the nutrients in shea butter for beautiful lips:
Vitamin A – prevents dryness
Vitamin E – lubricates lips
Vitamin F – seals in moisture and promotes healing
Vitamin K – stops bleeding lips
How to Use Shea Butter on Your Lips – First Prep them!
There are many ways you can use shea butter on your lips. I'll share them shortly. First, lemme give you some tips to prep your lips before using shea butter:
Wash your lips with a mild cleanser. You can use this tea tree cleanser from Thursday Plantation.
After washing them, apply a tiny amount of shea butter while your lips are still wet.
Now get a soft bristled toothbrush (you can also use your own), and gently brush your lips in a gentle motion. This will help remove the flaky skin.
Rinse your lips then apply pat dry.
Finally, smooth a pea-sized amount of shea butter on your lips again and enjoy your velvety soft and smooth lips!
Ways to Use Shea Butter for Chapped Lips
Where to Get Shea Butter
I love Better Shea Butter's Unrefined Shea Butter. It comes in a big packet and carries a pound of shea butter. It's soft, so it's easy to scoop up with clean fingers and apply on your lips! It's one of the best brands of shea butter around if you want a high quality product.