Pamper your damaged & frizzy locks with this mayonnaise and egg treatment for hair!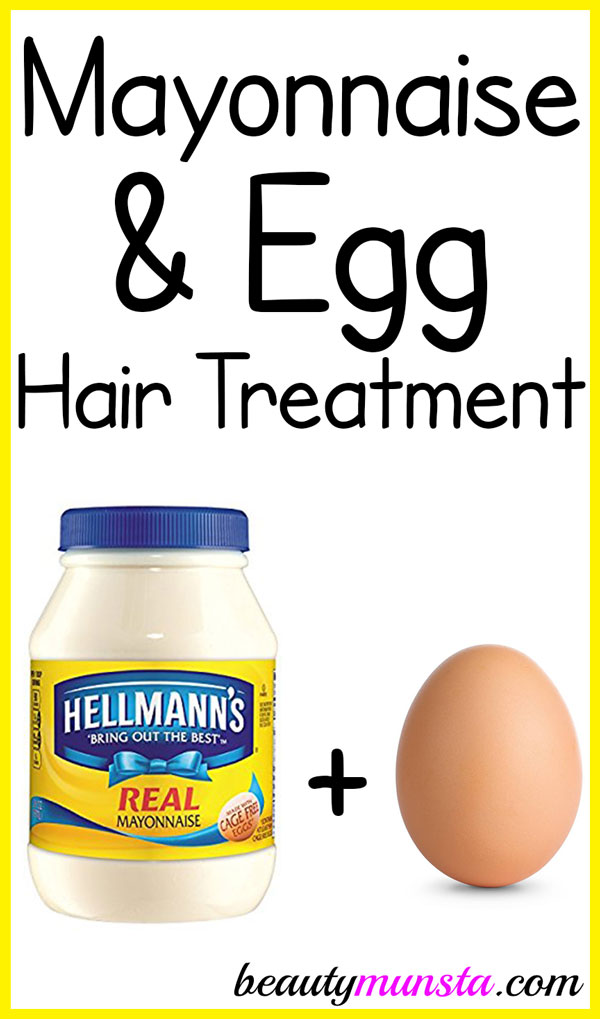 Mayonnaise is an amazing beauty product. You can use it to soften rough elbows, lubricate severely dry skin and nourish & beautify dry hair! If your hair is dry, frizzy or damaged, this mayonnaise and egg treatment is for you!
Benefits of Using this Mayonnaise and Egg Treatment for Hair
This hair treatment is rich in healthy fats that nourish dry damaged hair.
It's also loaded with protein that strengthens hair strands and boosts hair growth!
What you need:
1 whole egg
2 tbsp mayonnaise
7 drops palma rosa essential oil or any of your favorite essential oils
Large bowl & whisk
Saran wrap
Directions:
Crack a whole egg into a large bowl then dump in 2 tbsp of mayonnaise.
Next add 7 drops of palma rosa essential oil.
Whisk up the ingredients together to form a well combined mixture.
Your mayonnaise and egg hair treatment is ready for use!
Apply it onto your dry hair, starting with the scalp then moving on to your hair strands. This can be messy so apply it in the shower.
Once your whole head is coated, wrap your head in a Saran wrap or throw on a disposable shower cap.
Let the mixture work its magic for an hour.
Then rinse off very well using cold water. Use a natural sulfate-free shampoo and conditioner to wash your hair. You can even leave out the conditioner if your hair feels nice and conditioned!
Wrap your hair in an old T-shirt (this prevents hair breakage).
When your hair dries, it's going to look and feel good!
Try this treatment once a week or once in two weeks or even once a month to rejuvenate your dry hair!

Read more: 9 Beauty Benefits of Mayonnaise
What do you say? Are you interested in trying this mayonnaise and egg treatment for hair?