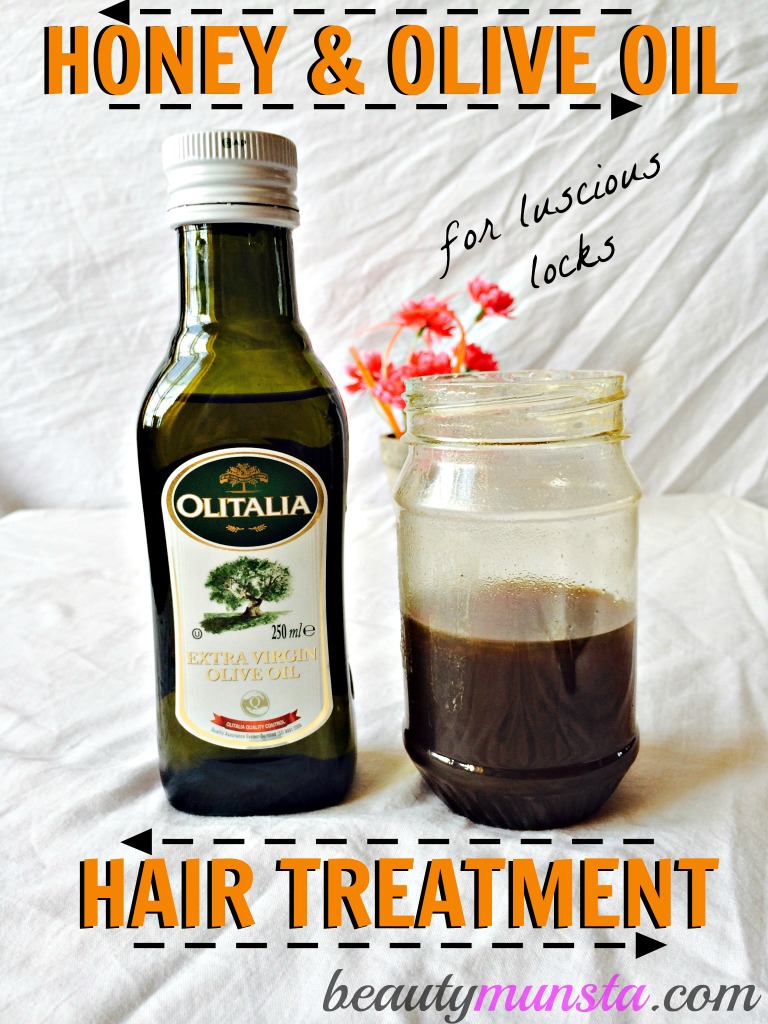 I just made and used this amazing honey and olive oil hair treatment and let me tell you – my scalp feels fresh, clean and moisturized! My locks look luscious and are soft to the touch. This honey and olive hair treatment will do wonders in fighting dandruff, itchy scalp issues and scalp. The honey and olive oil work hand in hand to moisturize lubricate and clean out your scalp and hair. Let's discover the benefits of olive oil and honey for hair below!
Benefits of olive oil for hair
Olive oil is rich in healthy fatty acids such as oleic acid, and antioxidants and vitamins such as vitamin E. These nutrients essentially promote hair growth by penetrating deep into the hair follicles and providing nourishment. The healthy fatty acids lubricate the hair shaft, seal in moisture into hair strands and help fight off dry and itchy scalp issues. Vitamin E helps keep the scalp and hair well-moisturized, as well as prevents hair loss.
Benefits of honey for hair
Honey is a super food for hair! Throughout the natural beauty history, honey has been used to promote luscious hair. It contains a host of nutrients including antioxidants, minerals and vitamins that will nourish hair follicles, thereby promoting hair growth. Honey is also a humectant, meaning it absorbs moisture from the surroundings, thereby helping to water and moisturize dry scalp and locks.  Its antibacterial and antiseptic properties will fight off germs and bacteria that cause scalp disease and scalp acne.
Now that we know the incredible benefits of honey and olive oil for hair, let's move on to making the hair treatment!
Ingredients
(The measurements of the ingredients can be adjusted to suit your hair type, length and thickness. The measurement below is what I used for waist long hair)
1 tablespoon organic honey (get it here)
1 tablespoon extra virgin olive oil
Note: The ingredient measurements might look small but it was quite alright for my waist long hair. I just rubbed the honey and olive oil hair mask mixture all over my scalp using my finger tips, and then run my hair mask coated hands over my locks twice. I find that there's totally no need to slather or thickly coat your locks with the mixture as it can be hard to rinse off.  If you want, you can increase the measurements but don't forget that a little goes a long way!
Directions

Gather your ingredients. You will need extra virgin olive oil, organic honey, a small bowl, and spoon for mixing.
In a clean bowl, measure out and pour 1 tablespoon of olive oil, followed by 1 tablespoon of honey.
Mix thoroughly using a spoon to get a thick slightly congealed mixture.
Your honey and olive oil hair treatment mask is ready!
Honey and olive oil hair treatment – How to apply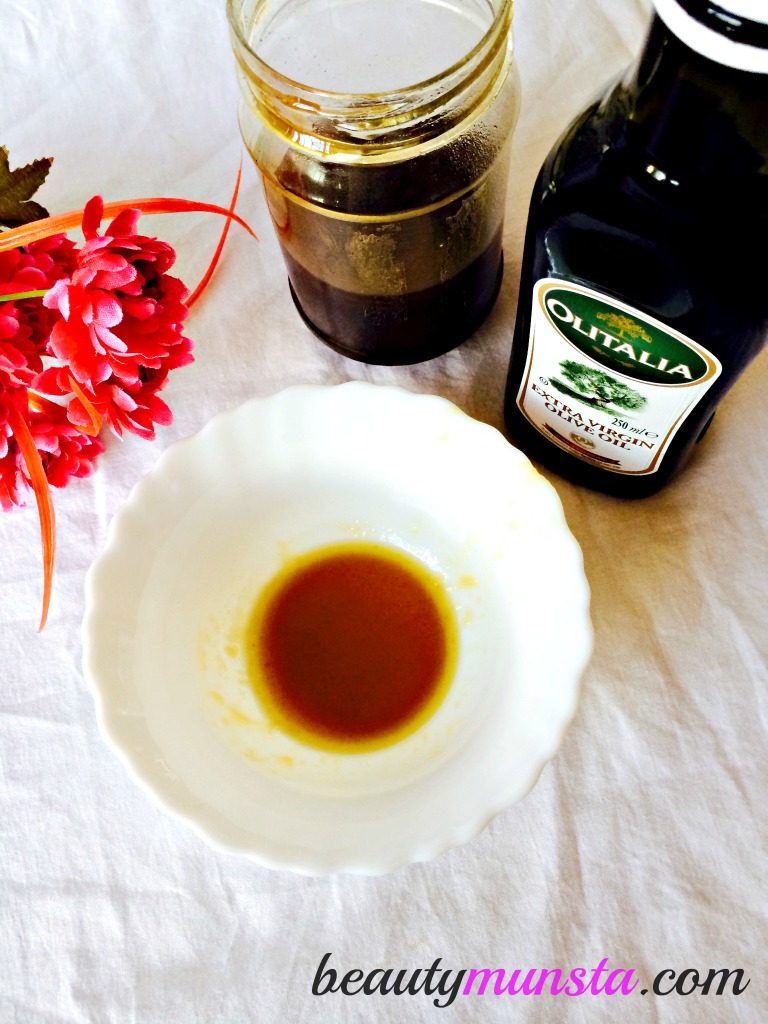 Preferably apply this hair mask before your shower. Wet your scalp and hair with warm water.
Using clean finger tips, scoop out the honey and olive oil hair mask and gently rub it all over your scalp in gentle circular motions.
Finish off by running your hair mask coated hands over the length of your hair and hair ends.
Put up your hair and cover with a shower cap to let the treatment work. Leave it on for 5 minutes. In this time, you can soap yourself up or shave or soak in a bath.
When the time is up, rinse off thoroughly using warm water.
Wring your hair and wrap it in a fluffy towel.
The ONLY Natural Shampoo I Ever Recommend:
If you are going chemical-free on your hair, but want to save the time of making a homemade shampoo, this shampoo is a game-changer. It contains apple cider vinegar, which will restore your hair's natural pH, leaving it soft and shiny. This shampoo does not contain sulfates, so it will not lather the way you are used to, but you will quickly get used to it and notice the difference!
PS: I also love the new Morrocco Method Sea Essence formulation which contains all natural ingredients like algae extracts and essential oils which are really great for strengthening hair and promoting hair growth.
My Tip
Warm the olive oil before mixing with honey so that it can penetrate better into the hair follicles. This is totally optional.