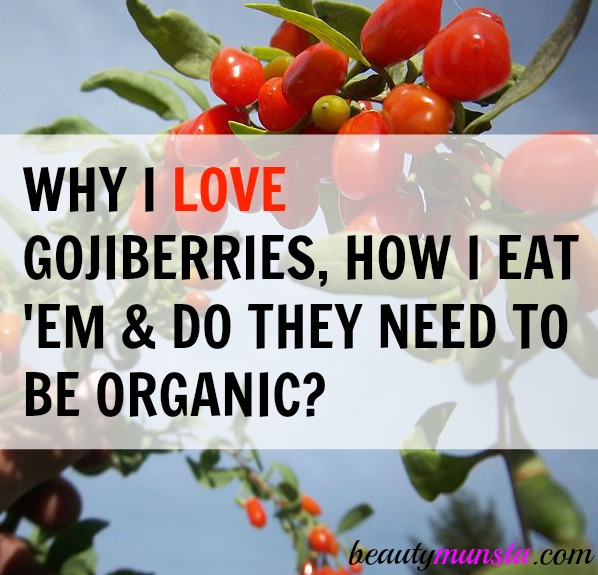 According to an ancient Chinese legend, gojiberries helped a man live up to 252 years of age! It's said that he ate gojiberries everyday by adding them to soups and believe it or not, research shows that gojiberries actually help maintain higher levels of human growth hormone which decreases as we age. Gojiberries are hailed as a cure-all in Ancient Chinese Medicine, where it is used as a natural medicine. What makes gojiberries an amazing superfood?! It contains a long list of nutrients and powerful antioxidants that keep the entire body healthy. Read on to find out more!
Nutrients in Gojiberries
These bright red superberries are LOADED with antioxidants, which are necessary for fighting off free radicals that cause a host of health problems including macular degeneration and premature aging. The bright red color of gojibierries is due to their rich beta carotene content. Beta carotene is converted to vitamin A in our bodies, which is necessary for essential bodily functions including maintenance of good vision as well as healthy skin and teeth. They also contain a lot of protein (about one gram of protein per tablespoon) and other carotenoids apart from beta carotene including zeaxanthin, lutein, beta-cryptoxanthin, and lycopene, as well as B vitamins, vitamin C and more than 30 trace minerals including iron, zinc, copper, calcium, selenium, etc. All in all, gojiberries contain a BOATLOAD of essential nutrients and powerful antioxidants compared to most other superfoods!
Snacking on gojiberries is a great way to stave off food cravings at any time of the day! A tbsp of gojiberries contains just 18 calories and their slightly tart taste helps reduce further cravings.
How do Gojiberries Taste?
I must say the first time I tasted gojiberries, I immediately felt like I'd eaten tamarind which has a sweet and tart taste. Gojiberries taste much like a cross between cherries, cranberries and raisins. They have a soft and chewy texture and can stick to your teeth. I know some people say they taste a bit bitter but for me, it's just like eating raisins, only without the excess sweetness. I can eat them as a snack but I'd rather add them to cake, cookies or chia puddings instead!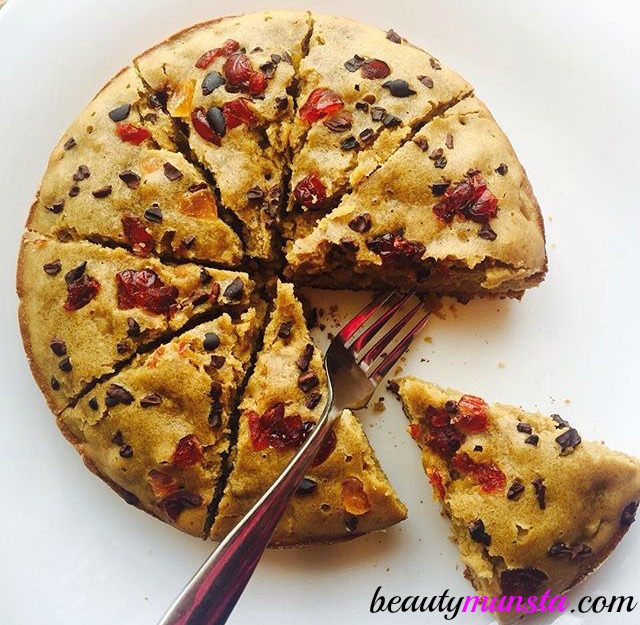 Do Gojiberries Need to be Organic?
Although I bought 'certified organic' gojiberries and they were expensive, I researched more about if you really must buy only organic gojiberries and found this:
'Claims for "organic" goji berries are, too, unsubstantiated, since true organic farming as practiced in the US does not yet exist in China. A "Green Certificate" is in fact a mere agricultural training programs for poor, rural farmers in China; China's "Green Food Standard" in fact allows some use of herbicides and pesticides.' Natural News
You might find that the 'organic' label on the packet is what makes it very pricy yet you can get the same gojiberries or even a larger amount, without the organic label and for a good price. Next time, I wouldn't over worry about the gojiberries being 'certified organic' before buying.
Gojiberries Superfood Benefits
Gojiberries have incredible health benefits – from increasing energy levels to fighting off inflammation, these super berries are labeled 'superfood' for many reasons! Check out some of their health benefits:
Increase energy levels & stamina
Improve athletic performance and endurance
Promote good quality of sleep
Regulate digestion
Improve mental sharpness, clarity and focus
Protects body from UV rays
Inhibits growth of cancer cells
Decreases bad cholesterol levels
Promotes weight loss
Heals inflammation
Provides anti-aging benefits
Reduces stress and fatigue
…and so much more!
Where to Get Gojiberries
I found the gojiberries at an all-organic store but I also discovered some online for a cheaper price but good quality all the same. You can buy gojiberries here.
Recipes with Gojiberries
Recently, I used gojiberries to make chewy oatmeal and raisin cookies but I've also used it to make oh-so-delicious gojiberry tea cake and delightful gojiberry coconut chia puddings as well. I've also simply added half a handful of gojiberries to my kefir for the second ferment. Just comment below if you want the recipes!
Gojiberry Tea Cake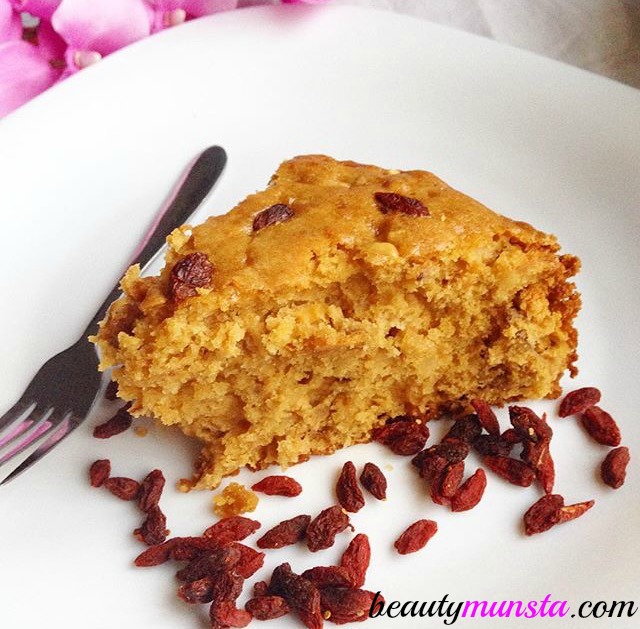 Gojiberry Coconut Chia Pudding