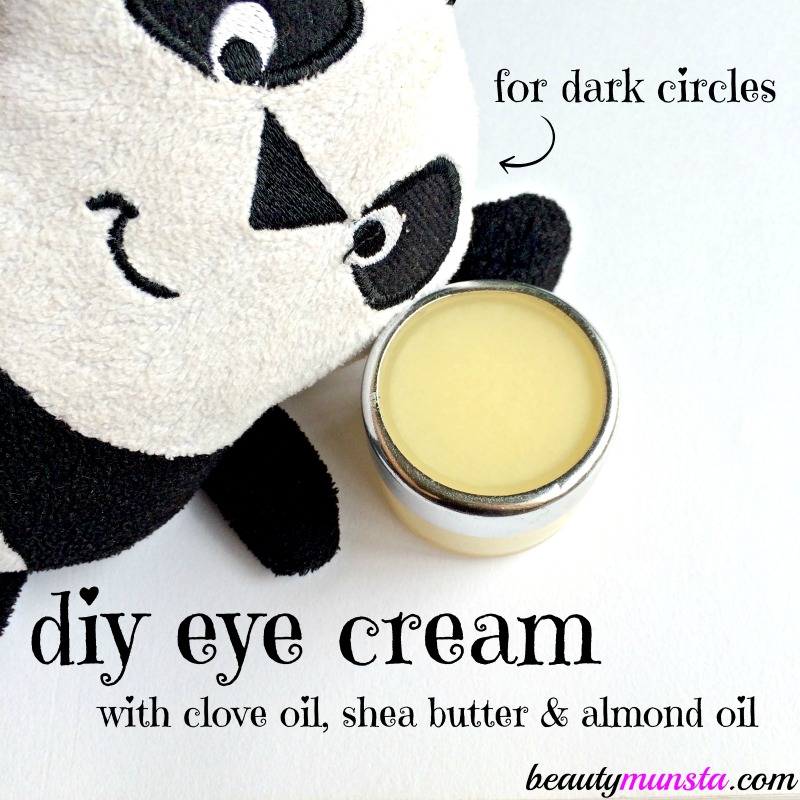 Stayed up one too many nights? Your dark circles will be sure to give you away. But not with this super easy DIY eye cream for dark circles and under eye bags, which is quick to make and doesn't need too many fancy ingredients. You may as well forget about those ridiculously priced eye creams and serums that come in tinier and tinier packaging because this homemade eye cream recipe contains compounds of the very ingredients that we are going to use below. So open your eyes and let's take those dark circles for a spin! Here's what you'll need:
Ingredients
– 5 to 10 drops of clove oil (where to get it)
– 2 tablespoons of shea butter (where to get it)
– 1 tablespoon of almond oil (where to get it)
Benefits of the Ingredients
Clove Oil – This is a common oil, that's popularly used for toothaches. But did you know that clove oil is extremely potent for dark circles and under-eye bags? It has an exceptionally high ORAC value (high index of antioxidants), incomparable to any other oil. It stimulates blood flow to the skin, reducing the appearance of the darkness under eyes, is highly anti-inflammatory thus reducing puffiness and under eye bags.
Shea Butter – An all-natural plant butter, extracted from the nuts of the African Karite tree, shea butter is very nutritious in its raw form and is an exceptional emollient that helps lock in moisture and supplies the skin with essential vitamins and nutrients that help reduce the appearance of dark circles.
Almond Oil – Also known as sweet almond oil, it is rich in Vitamin A, Vitamin K, Palmatic Acid, and Retinol, all of which are a wonderful combination that help combat dark circles from the inside out. Almond oil deeply moisturizes and nourishes the skin under the eyes, making it softer and healthy-looking.
Note: I recently discovered that almond oil can darken your skin when used at day time (when the skin is exposed to sunlight). Fortunately, we're using this DIY eye cream for dark circles at night time, so don't worry about it darkening your dark circles! However, if you want to omit it from the recipe, then feel free to do so. You can instead add sesame oil, which is a skin lightening oil.
Things You'll Need
A small pan and heat source to melt the shea butter
A clean mixing spoon
A small clean container for storage (where to get it)
Directions
Begin by getting your shea butter and placing it in a clean, dry pan. Place your pan on low heat and stir your shea until it melts. Keep a close eye on it, you don't want it to get unnecessarily overheated since this will decrease the integrity of the nutritional qualities of the shea butter.
Once completely melted, take the pan off the heat and add in the almond oil and clove oil. Mix thoroughly with a mixing spoon, or the back of a normal spoon.
Now carefully pour the above into your small non-plastic container and allow to set in your refrigerator for 6 hours or overnight.
You now have your beautifully set, silky and potent eye cream ready for application!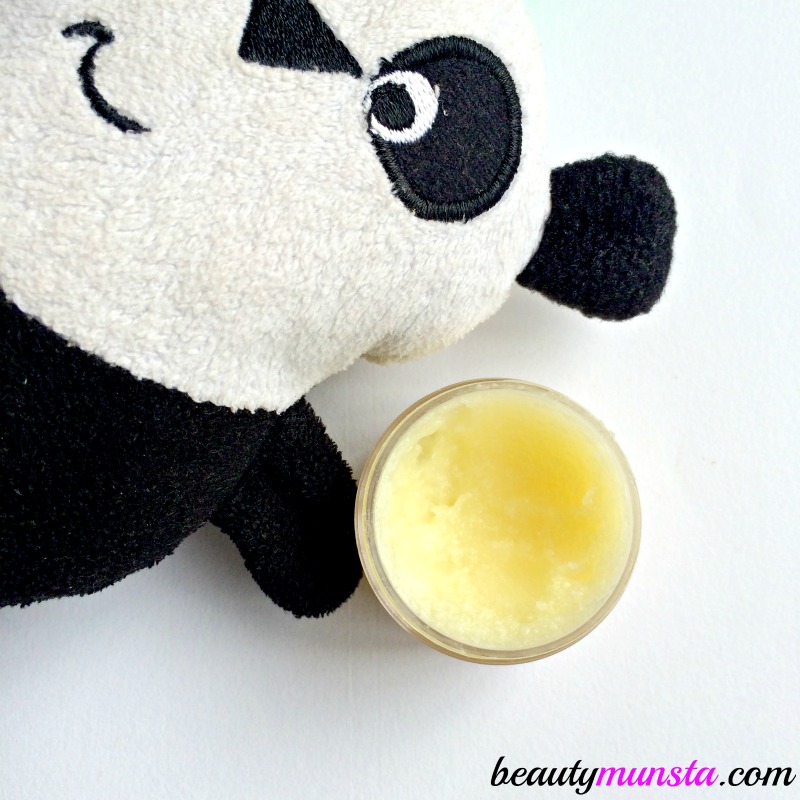 How to Apply your DIY Eye Cream for Dark Circles to Get the Best Results
► At the end of a long, tiring day, you've probably accumulated a lot of sweat, dead cells and pollution on your skin. You probably have had make up on the whole day.
► Begin by taking off all your makeup with a gentle makeup remover and wash your face with gentle cleanser and gently pat dry your face.
► With clean finger tips, dip into your DIY cream and apply gently under your eyes in a circular motion. Don't use too much force, as the area under your eyes has sensitive skin. Using a circular motion will give your under-eye area a gentle massage, stimulating blood flow, which further helps alleviate dark circles.
► Apply the cream diligently every night without fail to keep the dark circles at bay.
Tips to Avoid Dark Circles for Good
Try to get at least 6 hours of sleep every night
Drink plenty of water daily
Minimize using electronic devices, especially in the dark as this puts a strain on your eyes
Get into the habit of meditation and try to minimize the stress in your life
Invest in a quality pair of sunglasses to minimize UV damage to your sensitive skin under your eyes.