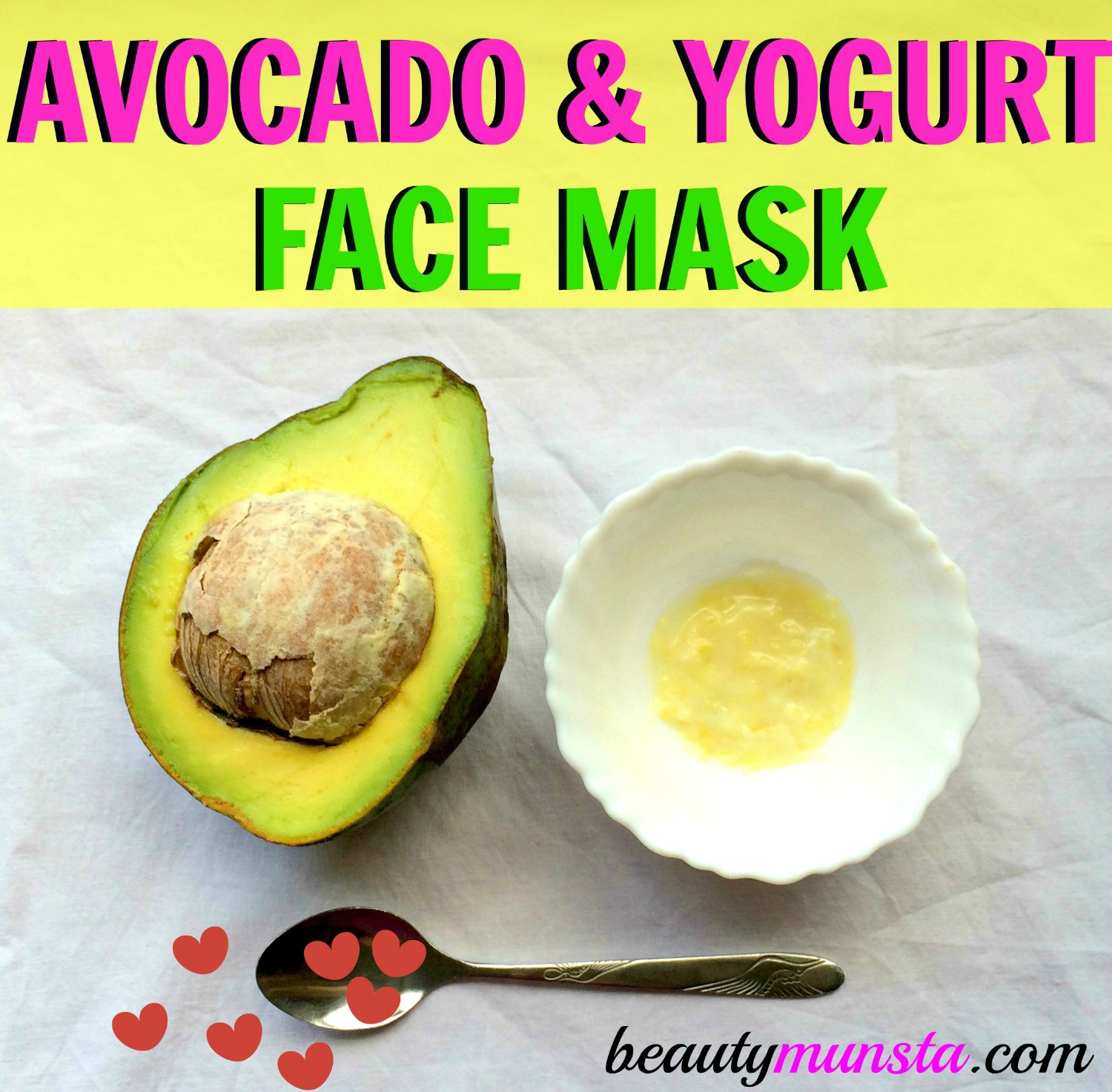 The avocado and yogurt face mask combination provides deep hydrating and moisturizing properties that will surely leave you with super soft and silky skin! Coupled with full fat yogurt, this face mask is designed to plump up and water dry withering skin. I've seen some avocado face mask recipes calling for 1 whole avocado, mashed up for just your face alone. Yet truth to be told you would only need 1 teaspoon of avocado! In this post, I'll show you how you can make a simple homemade avocado and yogurt face mask recipe without being wasteful at all! Let's first check out the juicy benefits of avocado and yogurt for skin:
Benefits of avocado for skin
This silky butter fruit contains a whole load of anti-oxidants, phyto-chemicals that provide many benefits for skin through consumption & topical skin application as well. Avocados contain essential fatty acids combined with other powerful nutrients, such as: zinc, vitamin A, E, C, b-vitamins and potassium and calcium, all of which keep the skin healthy & youthful. Applying avocado on your skin through this avocado and yogurt face mask will help prevent premature wrinkles, boost the production of collagen, fight & heal acne, moisturize and provide complete nourishment to the skin.
Benefits of yogurt for skin
Rich in lactic acid, zinc, b-vitamins and calcium, yogurt will provide that extra nourishment needed for healthy and happy skin. The lactic acid in yogurt is a type of alpha hydroxy acid that helps exfoliate skin by breaking down the bind between dead cells and the skin's surface. Lactic acid thereby promotes skin whitening and lightening of acne scars, dark marks and other blemishes. B-vitamins hydrate and promote youthful skin while the zinc in yogurt will help heal and prevent acne.
How to Make an Avocado and Yogurt Face Mask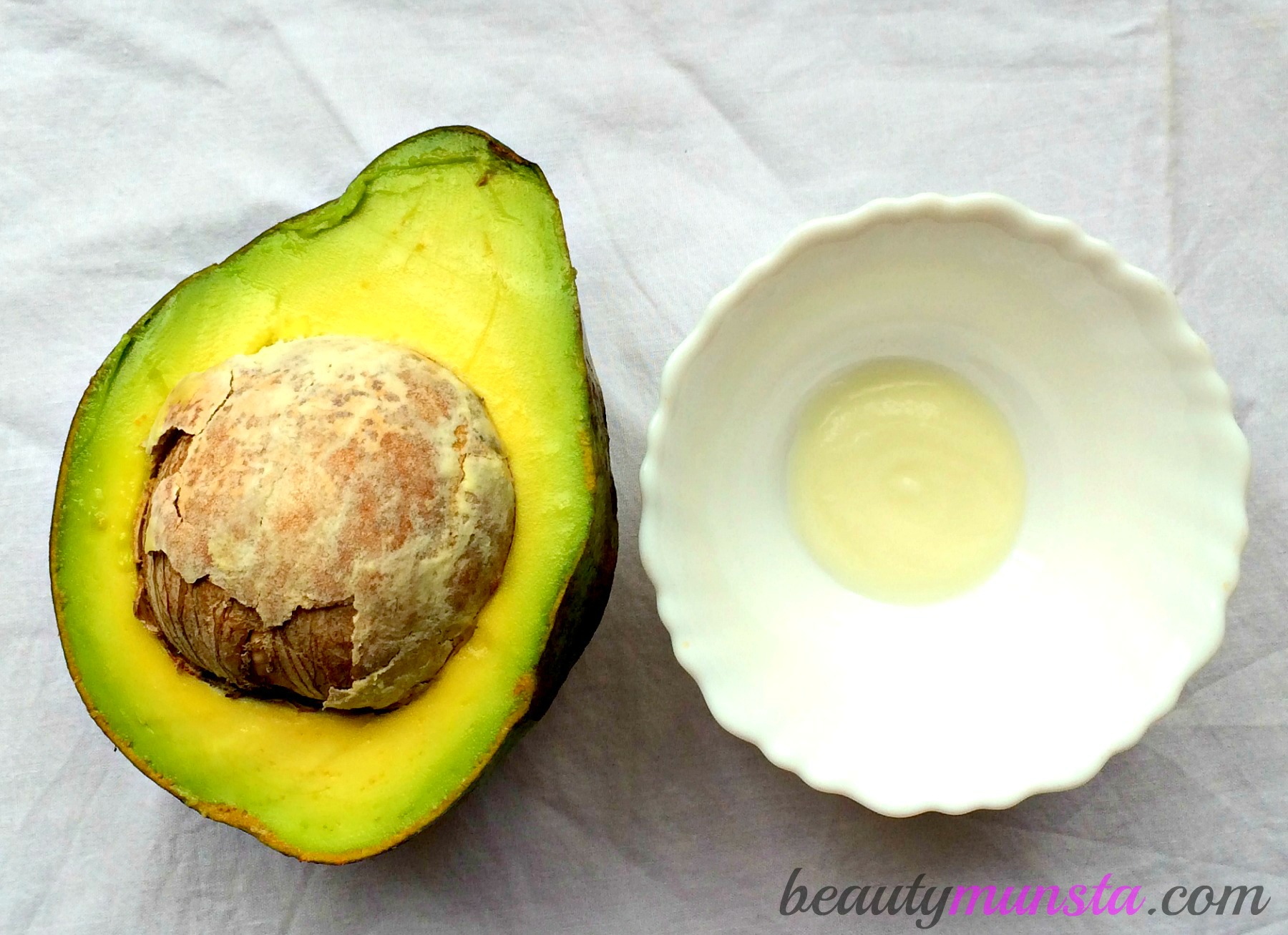 Ingredients
1 teaspoon avocado
1 teaspoon yogurt
Directions
1. Cut an avocado into two halves. Using a clean spoon, scoop out one teaspoon of avocado and place it in a small bowl.
2. Add a teaspoon of thick yogurt.
3. Mash and mix up the two ingredients until you form a thick & creamy paste.

4. Done! Your avocado and yogurt face mask is now ready to be slathered onto your face!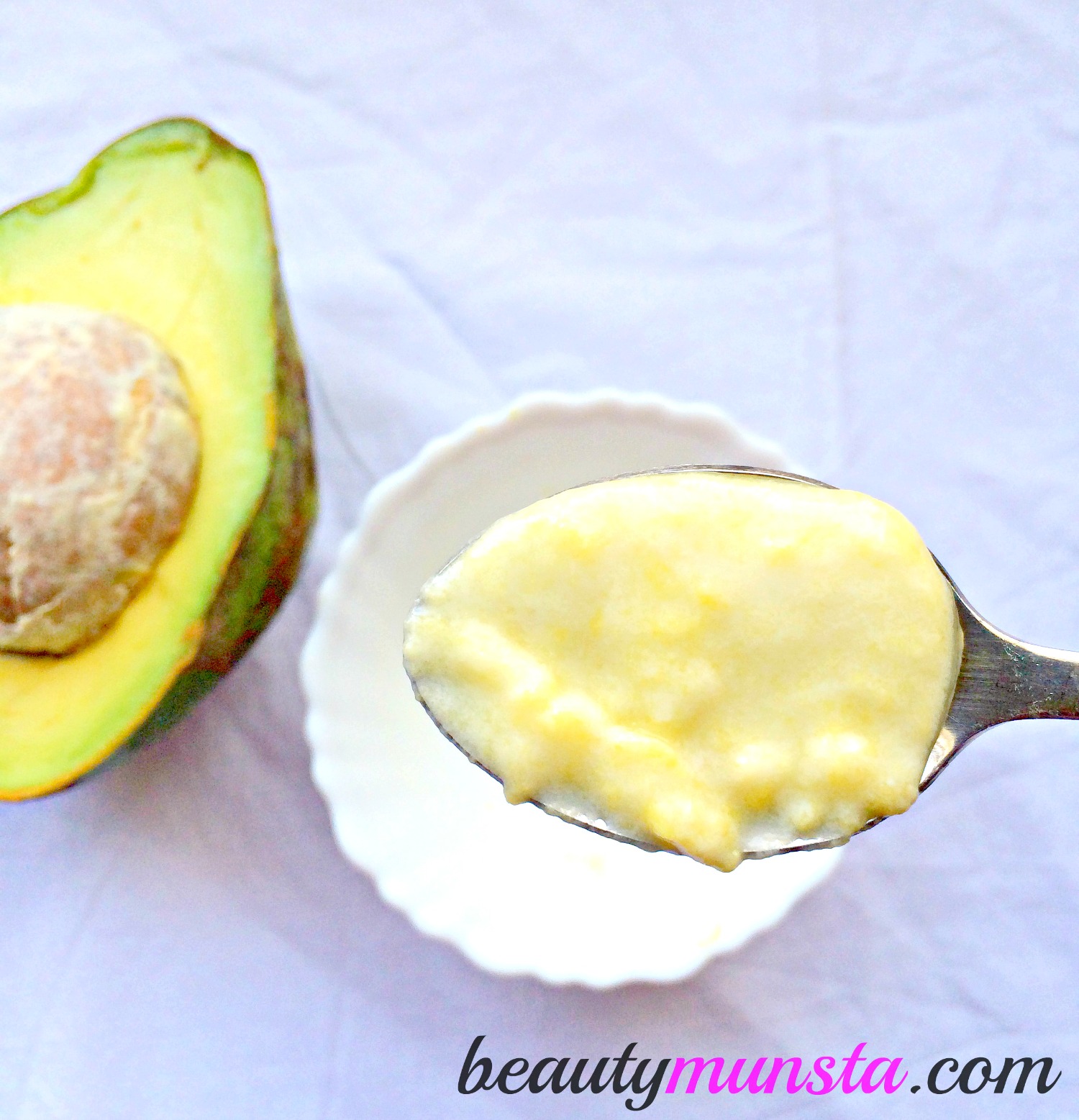 How to Apply an Avocado and Yogurt Face Mask
1. Make sure your face is clean and dry.
2. Using a face mask brush or clean fingers, scoop up the avocado and yogurt face mask mixture and gently apply it onto your face. Avoid the eye and mouth areas.
3. Wait for the face mask to dry up. This will take around 7 to 10 minutes.
4. When the time is up, rinse off with tepid water.
5. Pat dry and moisturize if needed.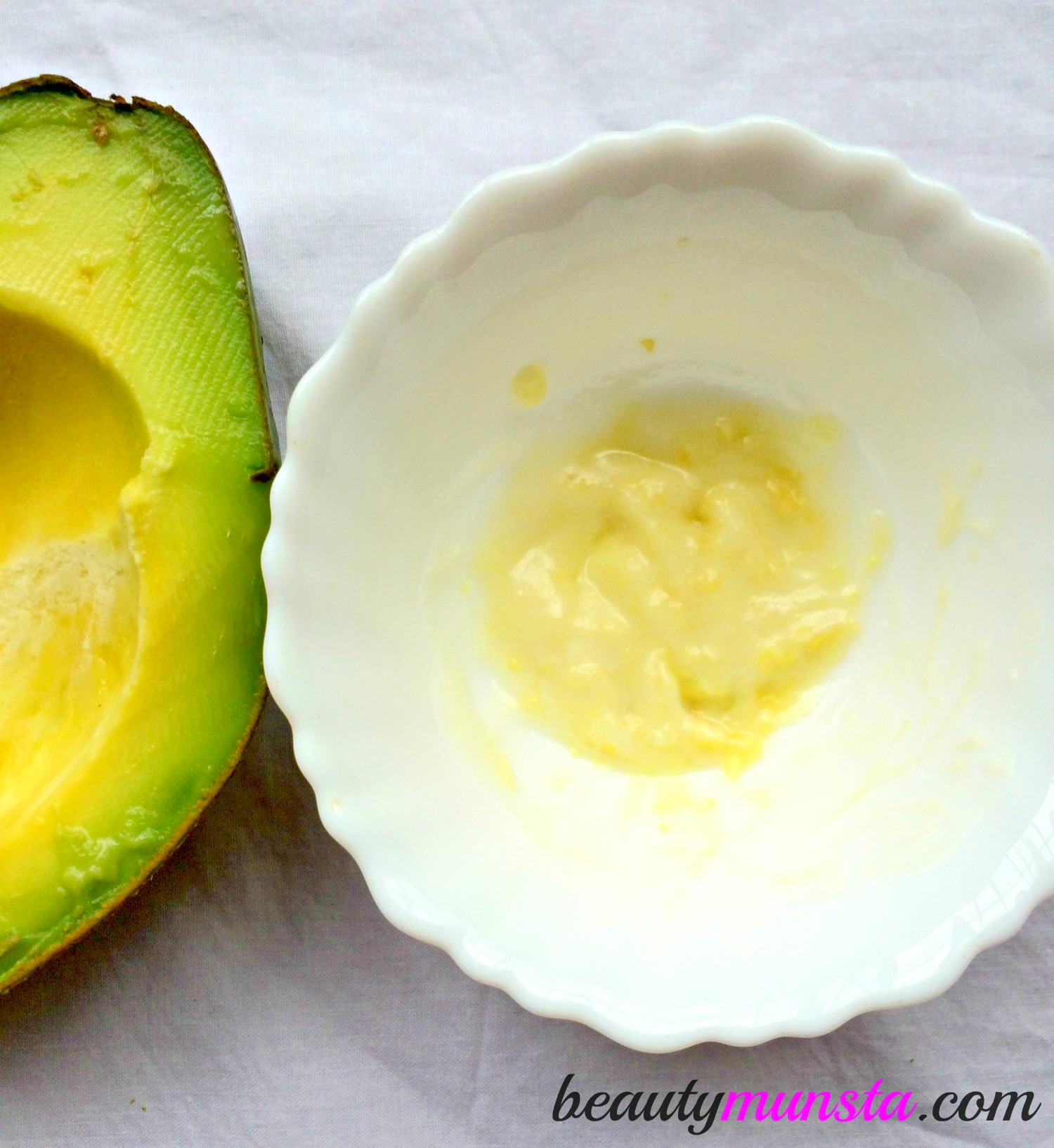 My Tips
1. Remember to use a ripe avocado. Also, don't throw away any over ripe ones because you can always use them to make an avocado face mask!
2. The yogurt you will need for this avocado and yogurt face mask should be plain, full fat, unflavoured and unsweetened thick probiotic yogurt.
3. Do facial steaming before hand to remove any impurities stuck within the pores so the mask can penetrate easier and work more effectively.
4. Gather your hair away from your face and protect your hair line by putting on a headband because this avocado and yogurt face mask can stick to your strands.