Here are the 7 best essential oils to cure toenail fungus and how to use each of them to provide fast relief. 
Even though it's generally harmless, once a toenail fungus affects your nail, your whole foot can look unpleasant and there's nothing you can do about it – you can't wear nail polish or closed shoes because you might worsen its condition. Instead of using over-the-counter creams that have chemical additives, why not use essential oils that have been shown to be as effective as commercial creams but without the nasty chemicals? If you want to give yourself the quickest natural cure from toenail fungus, use essential oils!
Toenail Fungus Tips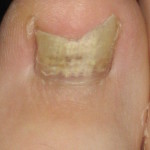 Before we look at the best essential oils to cure toenail fungus, here are some quick tips to speed up the healing process and prevent any more toenail fungus infections in future!
Don't wear damp socks. Moist and warm environments are places where fungi thrive. First check if your socks are dry before putting them on.
If you ever use a public changing room, never walk barefoot. Always take a pair of flip flops with you.
Refrain from wearing tight shoes or sneakers.
Put on some sandals and allow your toes to get some fresh air if you're already affected by toenail fungus.
Essential Oils to Cure Toenail Fungus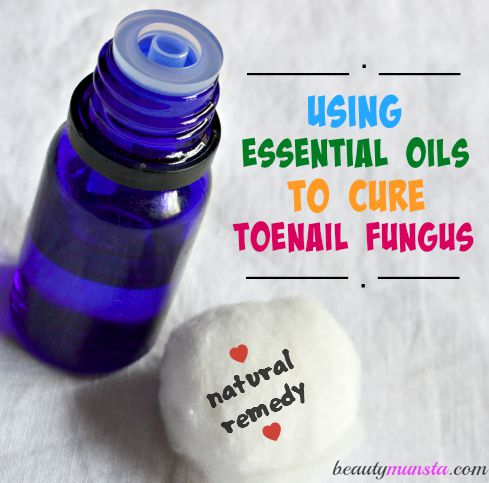 1. Oregano Essential Oil
Among the essential oils to cure toenail fungus, oregano essential oil is the most effective. It is a powerful fungicide, bactericide and antimicrobial. A study conducted by Georgetown University found that just a small concentration of oregano essential oil was enough to kill off all the candida albicans fungi placed in a petridish.
► Powerful Oregano Fungus Cure: Using a dropper, place a drop of oregano essential oil on the infected toenail. Sit still for at least 10 minutes to allow the essential oil to sink deeper. If you don't have a dropper, you can use a clean q-tip.
2. Tea Tree Essential Oil
Tea tree essential oil contains terpenin-4-ol, a terpenoid that is known be highly antibacterial and anti-fungal, enabling it to kill notorious dermatophytes, which are one of the main causes of toenail fungus.
► Tea Tree Treatment: Place about 3 to 5 drops of tea tree essential oil on a clean cotton ball and tape it to the infected nail after cleansing & drying it thoroughly.
3. Manuka Essential Oil
Studies show that manuka essential oil has more powerful antibacterial and anti-fungal effect than even tea tree essential oil against pathogenic fungi. It has been used as a treatment for 5 different types of fungi including the ones causing toenail fungus.
► Manuka Direct Application: Clean the infected area with warm water and mild soap. Dry thoroughly using a small cloth. Carefully place a drop of manuka essential oil on the infected area and hold still as it gets absorbed. Stay in that position for at least 10 minutes for deeper penetration. Repeat twice or thrice a day for quick healing.
4. Thyme Essential Oil
Containing about 20-54% thymol, thyme essential oil is known as a biocide, a substance known for killing harmful microbes. Thymol has potent antimicrobial and anti-fungal properties that are effective against toenail fungus.
► Thyme & Jojoba Nail Oil: Fill a small 1 ounce amber dropper bottle with jojoba oil and 3 to 5 drops of thyme essential oil. Shake well to combine. Place a drop on the infected toenail and leave it to penetrate for at least 15 minutes.
5. Winter Savory Essential Oil
Winter savory is a perennial herb that has been used for thousands of years to treat common maladies and ailments such as colic, gastro-enteritis, flatulence, cystitis, nausea, diarrhoea, bronchial congestion, sore throat and menstrual disorders. Winter savory essential oil is one of the best essential oils to cure toenail fungus because of its strong antibacterial & anti-fungal properties and it has been shown to inhibit the growth of candida albicans.
► Feel Good Foot Soak: Fill a medium sized basin/tub with hot water (as hot as your skin can handle), add 3 to 5 tsps of sea salt and 3 to 5 drops of winter savory essential oil. Stir well and place both your feet in. Leave them to soak for about 15 to 20 minutes.
6. Cinnamon Essential Oil
Extracted from cinnamon bark, cinnamon essential oil is potent against toenail fungus. It is rich in eugenol, a chemical compound that is a very powerful anti-fungal agent. Applying cinnamon essential oil to the toenail fungus and the skin around it also keeps the areas dry, thereby preventing further infection. This is because fungi thrive in warm and damp environments and the essential oil ensures elimination of moisture.
► Steaming Mug of Cinnamon Tea: While using cinnamon externally, also make use of its powerful healing properties to treat the fungus from the inside out. Boil 1 cup of water and add ½ tsp of cinnamon powder. Let it steep for about 2 to 5 minutes then add a natural sweetener such as raw cane sugar and stir well. Enjoy!
7. Clove Essential Oil
Just like cinnamon essential oil, clove essential oil has a high eugenol content (about 60-90%), which makes it one of the best essential oils to cure toenail fungus. Because of the high eugenol content, clove essential oil has antiseptic, anti-fungal and anesthetic properties that make it an effective essential oil for yeast & fungal infections including athlete's foot.
► Anti-fungal Clove Cream: Soften an ounce of raw shea butter using the double boiler method. Once soft, add about 5 to 10 drops of clove essential oil and mix well using a spatula or you can whip it for 5 minutes till fluffy. Store in a small container and use clean fingertips to apply.
Take Care
First check with your doctor to see if essential oils are okay to be used by you if you suffer from hypertension, skin allergies and other medical conditions.
Always use 100% pure and high quality essential oils.
Never use essential oils 'neat' onto your skin. Always dilute first with a carrier oil (1 drop of essential oil in 1 tsp of carrier oil). For more info read: How to Dilute Essential Oils
If you are pregnant or lactating and would like to use essential oils for nail growth, please first consult your doctor as most essential oils are not safe to use for pregnancy/lactating women.