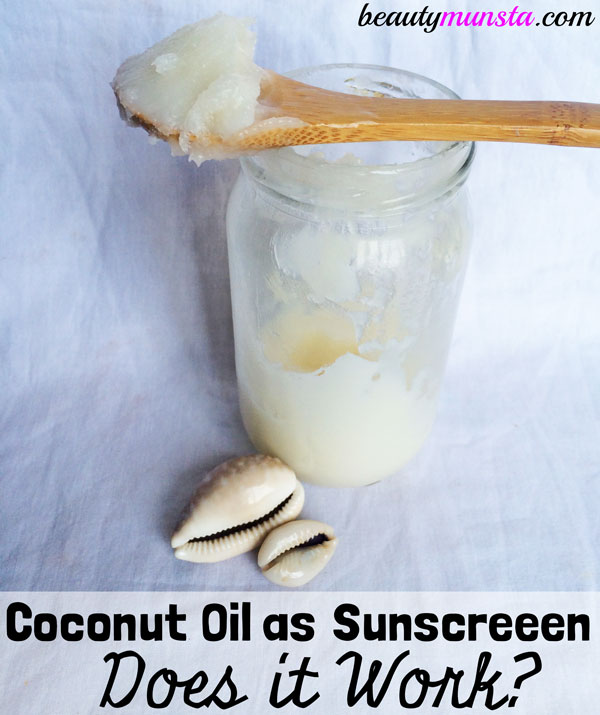 The Harmful Effect of Sunscreens
We grew up being taught to shun the sun, being forced to wear hats when stepping out and lathering sunscreen all over our skin to protect us from the big, bad sun. Remember the days when propaganda was pushed upon us, that exposure to sun gives you skin cancer? Boy, I get mad thinking about those times. Funnily enough, it's the SUNSCREEN that we were encouraged to use that's the cancer-causing culprit here. Just check out some of the nasty ingredients in conventional sunscreen that will make you shudder:
Oxybenzone – Widely used in American sunscreen products, it easily penetrates through the skin and is found to be an estrogen-mimicker in the body, affects sperm quality and quantity and creates uterine tumors in women. Yikes!
Octinoxate – Mimics estrogen, causes changes in reproductive and thyroid functions and causes behavioral problems, in tests carried out on animals.
Homosalate – Not as toxic as the above 2, but still causes disruptions in hormones
Octocrylene – Found to cause skin allergies and irritations
Titanium dioxide – Respiratory problems
Why bother with all these nasty chemicals when you can use all natural ingredients to give you the sun protection that you need. By the way, the sun isn't all that evil. In fact latest research is revealing compelling evidence that sun light is GOOD for you. Vitamin D, got through sun exposure is a highly important hormone that is essential for various bodily functions, with claims even being made that Vitamin D is a CURE for cancer.
If we must protect ourselves from UV damage, then why do we need to slather on toxic sunscreens that contain carcinogens? Why not turn to coconut oil, which is a natural sunscreen sans the artificial hormone-disrupting chemicals?
The Sun-Protecting Effects of Coconut Oil
Coconut oil is not just a trendy new superfood that everyone in America is raving about. In fact, coconut oil has been used for centuries in South Asia for all sorts of uses from cooking to hair and skin care. Coconut oil is extracted by cold-pressing the sun dried coconut fruit and is a nutritious fat/oil containing an impressive array of nutrients.
Coconut oil is said to be therapeutic for all sorts of ailments including balding, hair loss, dry skin, rosacea, eczema, psoriasis, scalds and burns and more.
It's also rich in many antioxidants and has a unique combination of nutrients which makes it a wholesome food to add into your daily diet as well as a medicinal oil when applied topically on the skin. Some of the active ingredients in coconut oil include:
Lauric acid – A key component of coconut oil, studies have shown a direct correspondence between lauric acid and the reduction of harmful cholesterol.
Linoleic acid – A highly anti-inflammatory fatty acid which reduces pain and inflammation, boosts metabolism, supports healthy reproductive function and boosts brain activity.
Monolaurin – An antibacterial, antimicrobial and antiseptic component of coconut oil, monolaurin is found to have immune boosting properties as well as bacterial elimination properties when consumed internally as well as when applied topically.
Other fatty acids contained in coconut oil also make it an intense and healing moisturizer for the skin, fights free radicle damage, prevents premature aging and boosts collagen production.
Ingredients
Directions
In a double boiler, begin by melting the coconut oil and bees wax pastilles, stirring frequently to make sure they are fully dissolved.
In a food processor, first pour in the (warm) melted coconut oil + bees wax and then carefully pour in the zinc oxide. Zinc oxide is a fine powder that is non-toxic but it should not be inhaled as it may be absorbed into the lungs. Stand away from the food processor as you pour the zinc oxide in, or use a gas mask if you have respiratory sensitivities.
Now pour in the rose water and raw cocoa powder (if using) and blend away!
Within 2 minutes of blending (depending on the power of your machine), the mixture will end up looking fluffy and light.
Now transfer your fluffy whipped coconut oil mix into your sunscreen container and get ready to have some fun with essential oils! My favorite part!
Drop in the essential oils carefully, one by one and stir them in thoroughly with a glass rod, or popsicle stick. You need to make sure you don't use cutlery to do this because you don't want to risk ingesting the essential oils which may be toxic if consumed.
Voila! Your coconut oil sunscreen is now ready for use! Store in 4 oz containers. Slather it on and step out in the summer sun with confidence, knowing that no nasty chemicals are penetrating into your skin and seeping into your blood stream.
♥ Will you try out the above coconut oil sunscreen recipe? ♥