Coconut milk is a God-send when it comes to healing psoriasis but surprisingly, not many know about it! Discover the benefits of coconut milk for psoriasis, remedies and how to use, right here!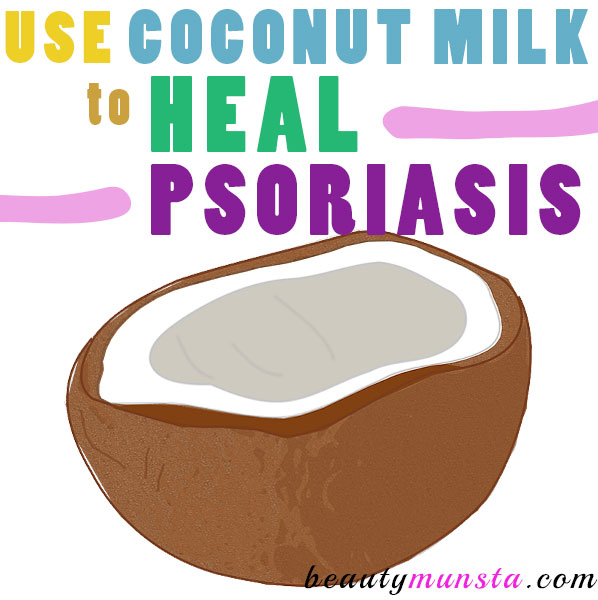 Science tells us that psoriasis is an ailment where the skin cells regenerate at a rapid rate, faster than the body can keep up with. This results in small red patches that sometimes flake and peel. These patches can get irritated and in severe cases can be sore, painful and pus-filled.
Although a cure for psoriasis is yet to be discovered, conventional treatment addresses the disease by providing various medications to help suppress and manage the condition.
What is the Conventional Treatment for Psoriasis?
When you go to the doctor to get diagnosis for psoriasis, you will be tested for various blood components such as calcium and zinc through blood tests. A skin biopsy may also be carried out to confirm diagnosis.
Different treatment options will be prescribed for you such as
Anti-inflammatory skin creams and lotions
Oral medication
Immune-suppressants
Vitamin supplements
Light therapy
Dietary changes
Psychological care
Psoriasis Can Be Healed With Natural Remedies
Along with conventional treatment, natural remedies can also be made use of to relieve and speed healing of psoriasis. Some of these remedies include:
Apple cider vinegar
Turmeric
Coconut oil
Coconut milk
In this article, we shall explore all about coconut milk for psoriasis, how it helps and how to use it.
The Benefits of Coconut Milk
Coconut milk is actually the juice extracted from the meaty flesh of the coconut fruit. This juice is thick and white in color and is therefore called coconut "milk". Coconut juice, or coconut milk is a powerhouse including significant amounts of:
Manganese
Iron
Copper
Magnesium
Potassium
Phosphorus
In traditional South Asian societies, coconut milk has been used as a medicinal remedy for many maladies. In fact, it is said that a combination of coconut oil and molasses was used as an antidote powerful enough to neutralize poison from snake bites. Some of the benefits of coconut milk include:
Improves cardiovascular health
Boosts metabolism and aids weight loss
Prevents fatigue and weakness
Cures anemia
Manages blood sugar level
Cures constipation and aids proper digestion
Prevents ulcers
Reduces joint inflammation and arthritis
How to Use Coconut Milk for Psoriasis
Coconut milk is a delicious remedy for psoriasis, in that it can be taken orally. It can also be applied topically for soothing relief of psoriasis welts.
To use coconut milk, it's best to prepare it fresh at home so that the nutrients are fresher and more wholesome. But if you can't prepare coconut milk at home, you can buy some from trusted Here are some of the ways to use coconut milk for psoriasis:
1. Drink Coconut Milk – Replace dairy milk with organic coconut milk in your diet. Pour coconut milk over your cereal, add coconut milk to your coffee, make smoothies with coconut milk…the list is endless!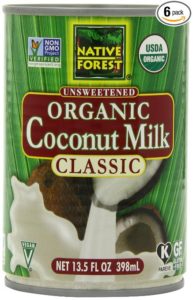 2. Soothing Coconut Milk Bath – There's nothing more soothing for psoriasis than a nice warm bath. Here's what you'll need to add to your bath:
Ingredients
Directions
Soak in your bath for at least 15 minutes for instant relief and relaxation.
3. Healing Coconut Milk Toner – When you have particularly itchy and painful psoriasis on your limbs or scalp, you can use this coconut milk toner:
What you need
Directions
Dip the cotton balls or pads into your coconut milk, squeeze out a bit of the excess and apply this onto your skin or your scalp.
The nutrients in the coconut milk will penetrate into your skin, soothing your skin from the inside out. It will also help calm redness and itchiness.
What natural remedies have you tried on psoriasis? Have you ever tried coconut milk for psoriasis? Did you notice any improvement? Please share in the comments below!
Save