Let's get soapy with this fun DIY vegan shower jelly recipe!
What is Shower Jelly?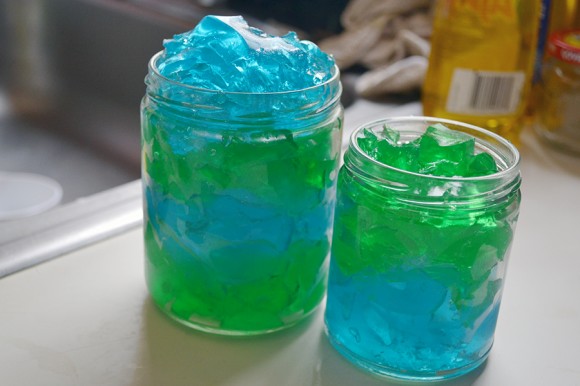 Shower jelly is a fun bath product popularized by Lush. It is a type of gelatinous soap that looks and feels like shower gel in a solidified or jelly-like form. But as we know Lush can get pricey. And since it's not that affordable for many people, including me, we can DIY it!
And you know something? It's ridiculously easy to make your own shower jelly, even a DIY vegan shower jelly! All you need to do is substitute the regular gelatin powder with agar agar powder. This is a natural powder got from seaweed that is used in Asian cuisine. My mom loves making pudding with agar agar and I swear it's better than normal puddings made with regular gelatin!
Okay, without me rambling, let's get on with the DIY Vegan shower jelly recipe, shall we?!
DIY Vegan Shower Jelly Recipe
Here's what you'll need: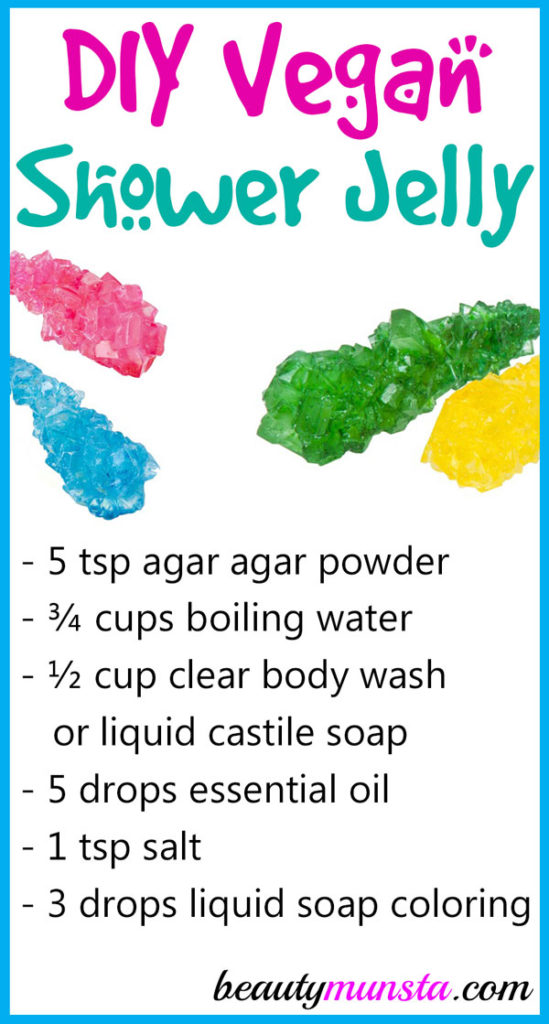 What you need:
5 tsp agar agar powder
¾ cup boiling water
½ cup clear unscented shower gel/liquid soap/body wash/even liquid castile soap
5 drops of your favorite essential oil: I like peppermint, lemon, geranium & ylang ylang
1 tsp salt
3 drops liquid soap coloring
Silicone molds or glass jar for storage
Directions:
Start by dissolving 5 tsp of agar agar powder in ¾ cups of boiling water.
Now stir in the salt until that's dissolved as well.
The next step, add the clear unscented shower gel/body wash/liquid castile soap and stir it in gently.
Finally, add the essential oil(s) you've chosen and liquid soap coloring then stir them in well.
Carefully pour the mixture into your silicone molds or glass jar and let it 'set' in the refrigerator for 5 hours. During this time, it will gel up into the nice jelly we want!
After the time is up, you can now pop your shower jellies off the molds or transfer your shower jelly into a plastic jar for non-breakage in the shower!
To use, simply lather up with your shower jelly mold or crush the shower jelly into a loofah and scrub away!
My Tips
Don't add too much essential oil because this will give it an overpowering scent.
You can add body-safe glitter if you want to!
For different color layered shower jelly, separate your mixture before adding your liquid soap coloring. And refrigerate separately.

Making this DIY vegan shower jelly is SUCH a fun and rewarding activity that makes shower time very enjoyable as well! Try it out!