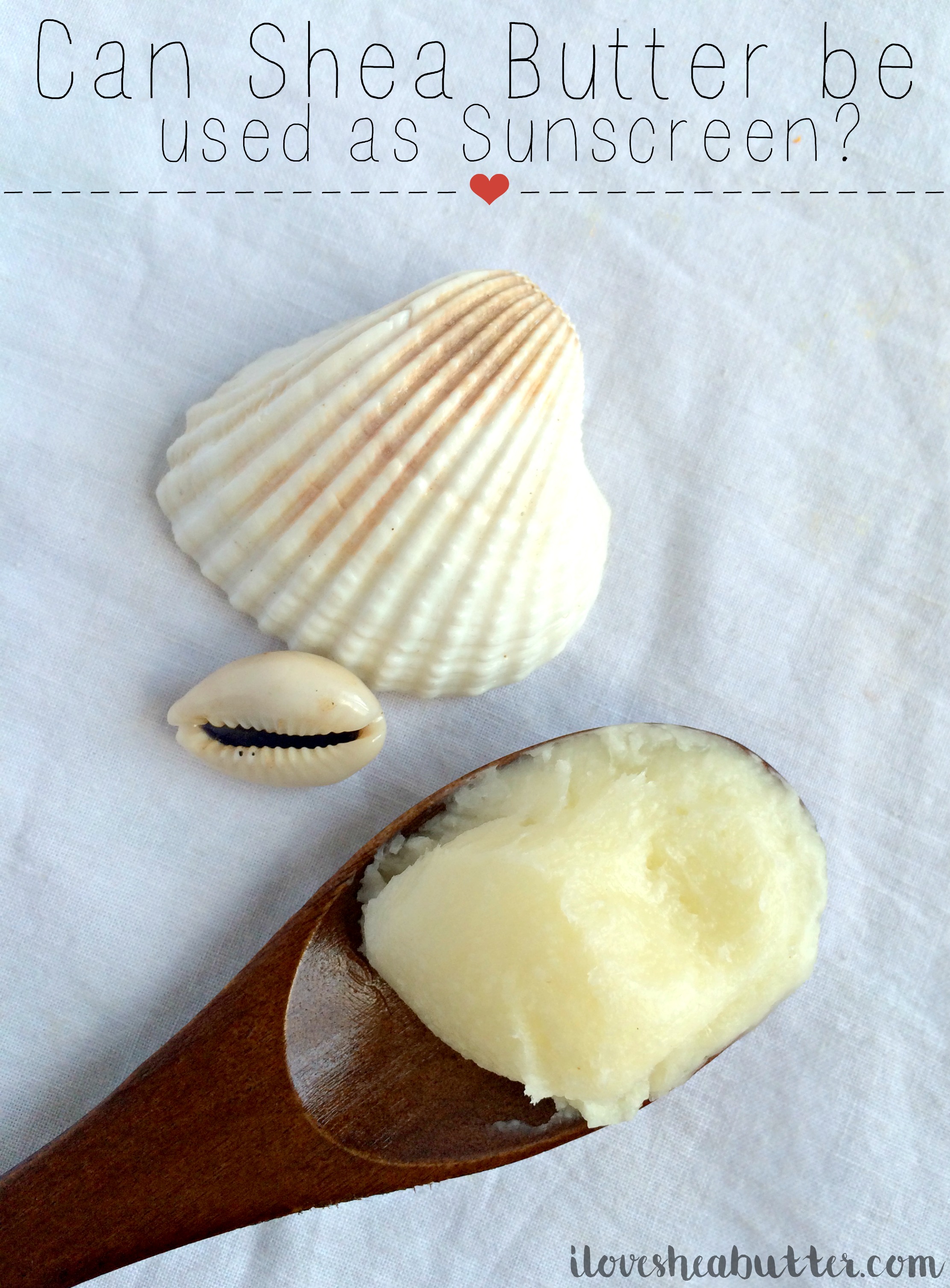 Shea Butter | A Traditional Sun Block
I've come across some info online that shea butter can't be used as a sunscreen but did you know that ancient people from Africa have been using pure shea for AGES to protect their skin all around the year? This says a lot, given the intense sunlight, which can be very harsh in many regions especially at the peak of the day (noon). Of course, your skin color and skin type are all very important factors to consider when selecting a feasible way to protect yourself from the sun. It's a must to keep away from strong sunlight by covering yourself well or staying indoors as this is type of sun is damaging to skin of all types, with its harmful UV rays that not only lead to premature wrinkles & old looking skin but also skin cancer.
Shea Butter Sun Protection & SPF Properties
Shea butter has a natural SPF of 6-10, however, the numbers vary according to the each shea butter. That's a high SPF for a natural ingredient on its own if you ask me!
What exactly makes shea butter work as a sunblock? It contains compounds known as cinnamic acid esters, also found in cinnamon (you guessed it right!) and balsam trees. These compounds are POWERFUL anti-inflammatory agents that help instantly soothe skin swellings, irritation and inflammation as well as contain antibacterial properties and mild sun protection qualities. They immediately calm skin redness and help prevent harmful UV rays and premature-aging causing free radicals from penetrating into the skin.
Here's an excerpt from a scientific publication (1) talking about shea butter's sun protection abilities:
"Cinnamate esters of triterpene alcohol which are the main constituent of Shea butter's unsaponifiable fraction are known to have strong absorbance of UV radiation in the wavelength range at 250-300 nm, which make the addition of Shea butter's unsaponifiables into sunscreens provide synergistic sun-protection by increasing absorption of UVB…"
Can Shea Butter Be Used as Sunscreen?
Yes and no. If you're brown/dark skinned and more likely to tan than burn in the sun, then go ahead and use shea butter alone on your skin, it'll act as an effective sun protectant! But if you're fair/pale skinned and are very much prone to getting burned in the sun rather than tanned, then you can't use shea butter exclusively as a sunscreen. But, as seen from the excerpt above, what you can try out is making your sunscreen using shea butter plus other natural SPF containing ingredients like zinc oxide, raspberry seed oil, coconut oil, etc to form a synergistic sunscreen.
You can find a lot of recipes online for DIY sunscreen, almost all containing shea butter, that have worked perfectly for many people with different skin colors/types. I've also got one here at ilovesheabutter.com, even though I mostly use unrefined shea butter alone for sunscreen (but I do cover up always and try to avoid strong sun by all means). I also have a recipe for Homemade Face Cream with SPF as well – it's really worth it so make sure you have a look at it too!
My suggestion for people who don't burn easily in the sun is that you can use plain shea butter as a sunscreen when you're going out in the mild sun. I mean you don't want to be slathering heavy sunscreen on your face every time you're going out in the mild morning sun, do you? You can just apply a suitable amount of pure unrefined shea butter and you're good to go enjoy some vitamin D!
References
http://www.htsne.org/wp-content/uploads/2015/03/Effects-of-Topical-and-Dietary-Use-of-Shea-Butter-on-Animals.pdf