Your feet are one of the most overworked limbs of your body. Genetics, age, dehydration, walking barefoot and environmental conditions are among the causes of dry feet and cracked heels. Thankfully, there are good natural moisturizers out there such as coconut oil for cracked heels and feet. Find out how to use coconut oil for cracked heels in this post!
How Does Coconut Oil Help Cracked Heels?
Coconut oil is a creamy white oil that's solid in cold climates. It has a small molecular structure which makes it easily penetrable into skin, which readily absorbs it. Coconut oil is rich in medium chain triglycerides or fatty acids that nourish, protect and soothe skin. Below is a list of ways coconut oil helps cracked heels:
Nourishes skin
Moisturizes dry cracked skin
Soothes painful cracks
Softens hard cracked feet
Keeps skin smooth and silky
Where to Get Coconut Oil

Please purchase 100% pure organic virgin coconut oil for best results. My recommended brand is Hamilton Healthcare Cold Pressed Virgin Coconut Oil. It's the real thing, USDA certified organic plus smells divine! You can also use it for cooking!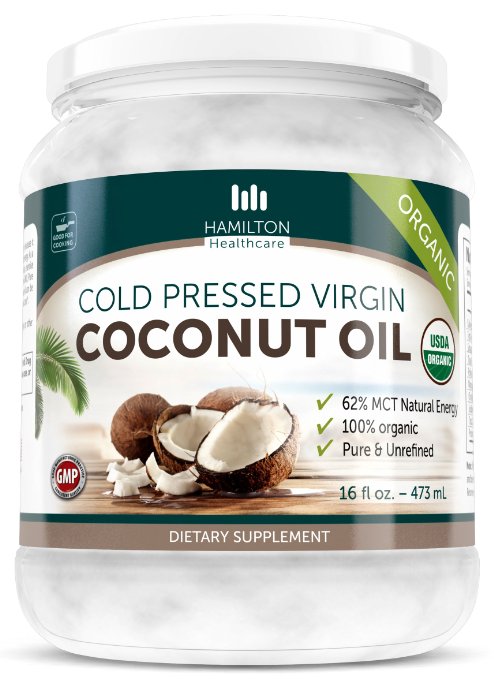 How to Use Coconut Oil for Cracked Heels
Below are two effective ways you can use coconut oil for cracked heels:
1. Foot Soak with Coconut Oil
What you need
Directions
Fill a foot soak tub, or one in which you can fit both your feet, with hot water.
Then add the liquid castile soap, Epsom salts, lemon juice and coconut oil.
Stir well with your hand. Immerse your feet and soak for 15 minutes.
Now soap up your feet and start scrubbing your heels with a Pumice stone.
Rinse your feet well and pat dry with a towel.
2. Soothing & Healing Heel Cream
What you need
Directions
In a blender, add the coconut oil, raw honey and lavender hydrosol.
Blend till you get a creamy white mixture.
Transfer it into a 4 oz container.
While using coconut oil for cracked heels, also ensure to file the heels to get rid of dead cells and use a pumice every day in the shower.