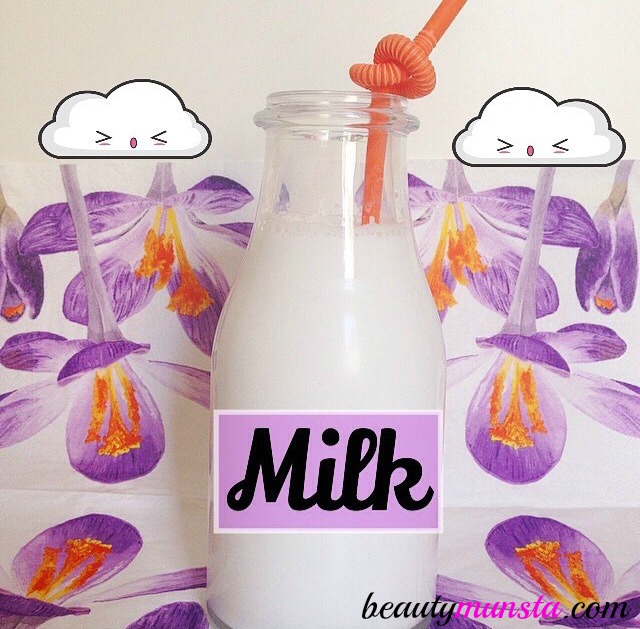 Raw free range milk is a superfood

Forget about pasteurized milk for factory raised cows! The real superfood, rich in antioxidants, healthy fats and essential vitamins and minerals is free range milk from pasture-raised cows. If you're going to buy milk, ensure that it is full-fat milk got from healthy local cows that are free to roam about, feeding on pasture. Factory raised cows are not only fed a diet rich in high fructose corn syrup, MSG, GMOs and even poultry littler but also injected with bovine growth hormones and antibiotics! When you eat meat from factory raised cattle, you're at a high risk of heart problems, hormonal imbalance, obesity and even cancer!
Free range milk not only supports strong bones and teeth but also promotes beautiful supple and youthful skin, staves off auto-immune diseases and digestive troubles, improves bone health and provides an overall broad-based antioxidant & nutrient support.
Milk: Magical ancient beauty product
When I think of milk as a natural beauty product, the first thing that comes to my mind is Cleopatra's daily luxurious  milk baths. It's said that she required milk from 700 lactating donkeys to supply the milk for her everyday bath routine. She is also said to have added honey, rose petals and lavender for beautiful fragrances. Throughout history, many high born women had an affinity to donkey milk baths even in times when it was positively frowned upon as donkey milk was rare. Emperor Nero's second wife, Poppaea Sabina (30 – 65 AD), was also a huge fan of donkey milk baths and is said to have washed her face seven times a day with donkey's milk, to smooth out wrinkles and maintain the whiteness of her skin.
The secret ingredient in milk for skin, hair & beauty
Alright, now we know that donkey milk was used to attain gorgeous complexion, are we going to search high and low to obtain it? Trust me you don't need 700 lactating donkeys to supply your bath milk. You can simply use normal cow's milk to purify and cleanse your skin! In fact, you can just use milk powder for skin too! The key ingredient in milk that is said to do miracles for skin is: Lactic Acid, an Alpha hydroxyl Acid (AHA) that is a potent beauty ingredient for beautiful skin. (ok so it's not a secret ingredient! Lol XD) Lactic acid helps break the binds between dead cells and the skin's surface. It penetrates the top layer's of the skin and helps scrub off dead cells, grime, dirt, pollution and stale sebum that will ultimately clod up skin pores. AHA are a major exfoliating ingredient that is the craze in artificial skin care products. Many AHA are actually chemically synthesized in a laboratory. Yuck! Why would you put your skin to such torture when you can easily use a little of the milk you buy every day?
Poppea Sabina washed her face with donkey's milk seven times daily. But is this really beneficial? Actually, no. It may even  damage the youthfulness of your skin as research shows that extended use of AHA's can worsen signs of aging. It's only logical as AHA's are exfoliating products and it's definitely not good to over exfoliate skin. You can wash your face every day with whole fat milk to nourish, moisturize and soften. The beauty benefits of milk are undeniable, however, as with anything, moderation is key!
Milk is good for hair too! It will help soften your locks, seal in moisture, prevent dryness and nourish the hair follicles to promote growth.
Read more: